There are many things you can do to help you sell your house fast and move on up the property ladder. One of the best ways to ensure a speedy sale is to carry out home inspections and cleaning before selling your home.
If you're selling your home in the near future, it's worth your time to consider doing DIY house inspections before you hire a professional. But, if that's not in your comfort zone, it's still important to learn about house inspections so that you understand what to expect.
What you Need to Know About DIY House Inspections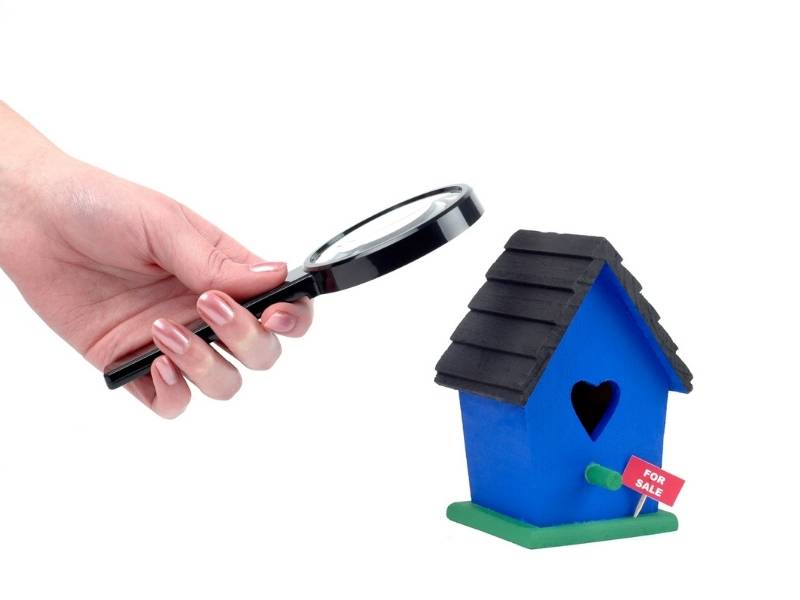 1. Why do house inspections affect the home value?
When looking for a new home, many buyers will be paying close attention to any possible issues that they might have to deal with later on. Everything from tired kitchen cabinets that need refinishing to patches of mold in the bathroom corners can act as big red flags for buyers, reducing the property value and lengthening the period you'll have to wait to get it sold.
This is why home inspections can be so valuable when you want to sell your house fast. Too many homeowners focus on big remodeling and redecorating projects like installing granite countertops or new bathroom vanities in order to help sell their homes, but you first need to focus on the basics, making sure everything is clean, tidy, and in good working order.
2. Why check your house before hiring a professional?
Checking over the house yourself will allow you to quickly spot any issues that potential buyers will also spot when touring the property. You might notice areas of water damage, for example, or issues with the roof like broken or missing shingles. Many of the major problems are quite easy to spot, and by touring your own home, you'll be able to put yourself in the buyer's shoes.
What's more, you might find that you're able to save money by carrying out some of the repairs yourself. You won't necessarily be able to fix everything, but there are plenty of simple tasks and basic cosmetic changes you can make without the need for extensive professional experience and expertise. Also, professional inspectors only tend to focus on unsafe or deficient issues, so they won't be looking as closely as you for simple cosmetic problems like peeling wallpaper.
3. The home inspection checklist you need to know.
When carrying out an inspection of your home, it's important to look for the following problems:
Heating
Air Conditioning
Plumbing
Doors
Windows
Water Damage
Floors
Crawlspaces
Ducts
Gutters
Roofs
Yard
Electrical Systems
4. What is a home inspection report?
A home inspection report is compiled when a professional inspector comes to your home and investigates the rooms and key spaces to look for problems, signs of damage, and so on. They'll carry out a visual observation, looking for anything that might be unsafe or deficient, both inside and outside the home. They'll then make a report of their findings to share with you.
5. How long does it take to inspect a house?
This really depends on the size of the home and the number of possible problems to inspect and report on. In general, an average-sized home can be inspected over the course of three or four days.
6. Important Areas of House Inspections
⎆ Interior
You can get started on your own home inspection by stepping outside and taking a look at the exterior of the property. Inspect the driveway for cracks or damage, as well as considering the appeal of the yard and whether it's tidy enough or needs some work. You should also take a look at the paintwork on the outside of the home, as well as the roof for any visible signs of damage.
⎆ Kitchen
In the kitchen, it's key to take a look at everything. If you have an old-fashioned kitchen why not consider kitchen cabinet refacing or kitchen cabinet refinishing, which will be less expensive than buying new cabinets. This is one of the most important rooms when it comes to property value, so make sure to closely inspect everything from your drawers and sink to the oven, fridge, and dishwasher too. Also, look at the walls and ceilings for marks and stains that often appear due to cooking fumes.
⎆ Bathroom
You'll also need to take a close look at the bathroom. Inspect the drains in the bath, shower, and sink for any blockages and consider the cleanliness of the walls and floor. Take a look in the corners too, as moldy patches can often form in these areas of the bathroom, and it's also important to get any plumbing problems looked at.
⎆ Windows
Visitors to your property may be paying close attention to the windows, so you need to do the same. Windows can have a massive influence on property value and utility bills, as damaged or broken windows can allow heat to escape and cold air to enter, putting more pressure on the heating system. Look closely for cracks, gaps, or peeling paint.
⎆ Doors
As well as the windows, you'll also want to take a good look at the doors around your home. Ensure that they open and close smoothly, and look out for any loose or faulty handles or knobs. You should also check them for peeling paint or any other signs of wear and tear, as well as oiling any squeaky hinges around the house.
⎆ Inspecting the Basement
The basement may seem like more of a functional space than an aesthetic one, but potential buyers will still want to check this room and make sure that everything is in order. Pay close attention to the floor, as any cracks could be a big warning sign for your buyers, and make sure the space is tidy and presentable.
7. Deep cleaning of the house before the guests arrive.
It's also recommended to carry out a deep clean of your home before welcoming any visitors. This will vastly improve your odds of selling the house quickly and getting the price you want. When selling a car, you wouldn't turn up with it covered in mud and dirt, and the same logic applies here.
In Conclusion
A clean home is a happy home and buyers will be much more attracted to a home that appears well looked after and loved. So, be sure to use these tips for your house inspections for the best results.
If you have any questions or suggestions, we'd love to hear from you in the comments below. Also below are links to take you to more fun articles about ALL things DESIGN for your home or business.
Images Courtesy of Canva.
Other Posts You Might Enjoy:
Designing a Perfect Weekend Getaway Home
The Unexpected Hidden Costs of Purchasing a New House
The Realtor Services Can You Count on in Atlanta, Georgia
Share This Story, Choose Your Platform!