Purchasing a new home is an invigorating experience. While many new homebuyers are somewhat prepared for the journey ahead, there are many unexpected hidden costs that arise without warning.
In this article are some of the unexpected hidden costs that many new homeowners forget about or don't consider until it's too late. So, don't fall into that trap. Instead, continue reading to learn what you need to know before you start shopping for a new home.
Learn About the Unexpected Hidden Costs of Buying a New Home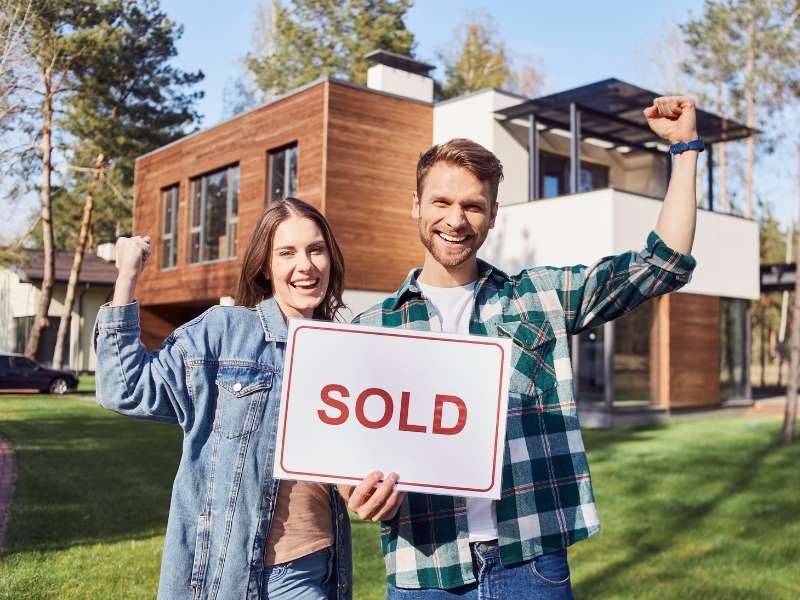 • Replacement Furniture
One of the most surprising unexpected costs of purchasing a new home is replacement furniture. Many people purchase a home without considering how their current furniture will fit in; it's the least of their worries.
However, they quickly find out on moving day that their old couch won't fit through the front door or irreparably damage something during the move. As such, they have to shell out for replacement furniture.
On the bright side, this expense can be an opportunity to upgrade. If you've been hoping to buy a new, sleek sofa, the moving experience is a decent excuse. If you've been waiting to buy a bed that's better for your body, read Best Mattress for Side Sleepers – This Old House and make a smart purchase.
• Unexpected Closing Costs
While closing costs are a standard expense when buying and selling homes, many first time buyers are shocked to see what falls under that umbrella.
While sellers tend to handle the realtor commission, buyers still need to pay for a lawyer to oversee the paperwork, pay a title transfer fee, and get a home inspection. Depending on the timing, there could also be advance interest payments and other administrative fees to consider.
When purchasing a home, expect to pay up to 5% of the home's cost in closing fees— that's in addition to your down payment.
• Annual Property Taxes
Property taxes are something that first time home buyers have never dealt with. This variable cost can be shocking, especially if you move into a growing community. Property taxes are calculated based on the amenities in your area, upgrades and development initiatives, and the appraised value of your home.
Some home buyers prefer to have their property taxes rolled into their mortgage. Those who prefer traditional billing, however, can expect to receive a bill for thousands of dollars in the mail at some point, and then again and again until they move.
• Surprise Maintenance Fees
One of the benefits of paying for an inspection when purchasing a home is identifying any outstanding maintenance requirements. Buyers can use this information to leverage a discount on the asking price. However, unexpected maintenance fees are the reality of owning a home.
For example, an inspector might indicate that your plumbing is sound. Then the temperature could plummet the first week you're in the house and burst your pipes. Homeownership is filled with unexpected surprises.
• Restaurant and Take-Out Meals
Another surprising cost of purchasing a new home impacts your grocery budget. When moving, you'll likely lack the time, energy, or space to prepare meals. As such, you'll have no other choice but to order take-out or eat at a restaurant. This extra expense can be quite startling when your bank statement comes in.
Be mindful of how often you're hitting the local drive-thru or eateries. You can save some money by meal prepping in advance or choosing healthy convenience meals from the local grocery store.
• Moving Costs
The act of moving all of your things from one place to another can also be costly. While homeowners expect this when hiring a moving service, they're often surprised by the expenses associated with taking a DIY approach.
When moving, you'll likely pay for packaging and supplies to ensure your belongings are secure. Using fuel to move things to your new home also adds up quickly, especially when using a rental truck. Finally, paying your friends with pizza and beer can also be costly, but well worth the expense.
• Heating and Cooling Costs
It's standard practice to ask for heating and electric bills during the home buying process. However, many prospective buyers don't think to ask for that information, especially if they don't enlist the services of a buyers' agent. They might also find that their heating and cooling preferences are different than the previous owner.
Heating and cooling costs can be startling for new homeowners who hadn't owned a house before or used a specific energy or heat source. For example, switching from oil to electric heat can be alarming during the first cold spell.
The better you can prepare yourself for unexpected costs, the more likely you are to stay out of debt and manage your stress levels. Do your due diligence before purchasing a home and be prepared for anything.
We hope your new home experience is fantastic. If you have any other suggestions, please leave them in the comment section below. Also, take a look at some of the links below for more articles about ALL things DESIGN.
Images Courtesy of Canva.
Other Posts You Might Enjoy:
Buying a Home: Tips to Get Comfortable in Your New Place
5 Mistakes to Avoid When Buying a New Home
5 Reasons to Get Home Inspections Before Buying
Share This Story, Choose Your Platform!