The right home loan is a more involved process than most people might think. Especially if you are a first time home buyer. This is a time of nerves, excitement, questions, and dreams. The selection of a home loan is overwhelming for some people because of the sheer amount of options. Of course, the small print intimidates everyone and then there's the industry-specific math that you've never done.
As you can see, finding the right home loan is not simple. But it's not impossible for someone other than an expert property investor to find a good deal. Keep the following advice in mind and you'll soon get the keys to that dream property.
The Right Home Loan • 3 Steps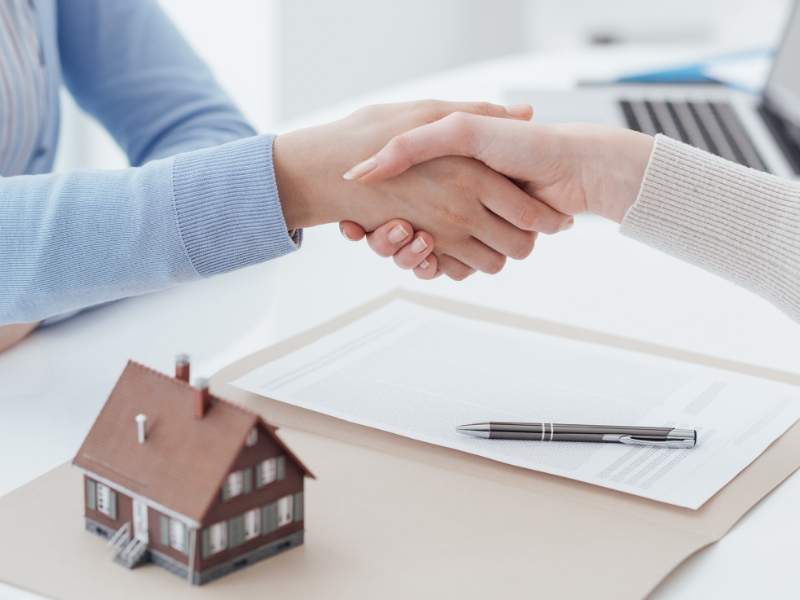 Understand Your Current Financial Standing
The first step you need to take is figuring out where you stand financially. And we're not talking ballpark figure here, you need to have an exact picture of your finances to get the best deal possible and ensure you don't hop on a loan that will put you at risk of foreclosure.
Ask yourself the following:
How much can I save? The higher your deposit, the better the deal you're going to get. Your financial situation may not allow you to stretch your savings any further, but if you can find a way to top up your initial investment amount, do it.
What's my credit score? Lenders are taking a risk by giving you a mortgage. This means that your credit report is an integral part of the offer they'll make you. Make sure you're squeaky clean before you apply.
How much can I afford per month? Jot down your monthly costs, including everything from fixed bills (electricity, gas, etc.) and the 'other stuff' (dinner dates, going to the movies, vacations). Be honest with yourself and figure out a realistic budget but leave plenty of wiggle room in case you hit a tough spot.
Analyze the Variables Carefully
Most people look at the interest rate and go from there. Don't be like most people. Mortgages are made up of several interlinked variables. The answer to whether a mortgage is a good deal or not is found in the sum of all parts, rather than the cheapest mortgage rate.
Think about it; there's a reason lenders advertise the interest rate with big, bold letters. It's their way of reeling you in. In order to get the right home loan for your situation, you need to look beyond the percentages:
Loan term. How long is the mortgage? Are you allowed to make additional payments? Can you move to another product? Read the details of your mortgage before you are tied in for 25 years or longer.
Understand fixed vs. variable rates. Adjustable (or variable) rates are usually lower, but they carry more risk. If you're the type that needs financial stability, opt for a fixed percentage loan.
Loan type. Check out the different types of loans available to you, including FHA, VA, and USDA loans. These are either 'conventional' (i.e. private lender such as a bank) or government-backed. They each come with their plus and minus points.
Dare to Compare Lenders
When it comes to finding the right home loan, shopping around is an absolute must. You need to find the right lender as well as the right product. Slight differences, a tenth of a percentage point, an extra annual charge, and a penalty for overpayments are examples of mortgage contract items that make a huge difference to your bottom line. We're talking tens of thousands of dollars over the long run.
We recommend that you use a mortgage comparison site that sorts through the major providers to find the right products for you to compare. Not all comparison sites are created equal, however. Look for the following features:
Compares a wide range of providers. Some of the lower-end sites only compare a small subset of mortgage providers, rendering them pretty much useless.
Accuracy is key. It's crazy just how many of these comparison sites churn out incorrect or old results. Check the accuracy by clicking through a single provider – is the featured product actually the best one? If not, ignore the comparison site. It's likely their algorithm doesn't update frequently enough.
These are great tips to get you started when you are ready to shop for the right home loan. We recommend that you continue to do your due diligence in your search for the perfect home loan for you by following these steps to put you into the home of your dreams.
Images Courtesy of Canva.
Other Posts You Might Enjoy:
5 Things First-Time Homebuyers Should Consider
7 First-Time Homebuyer Mistakes to Avoid
3 Things You Don't Need to Do for "We Buy Any Home" Cash Buyers
Share This Story, Choose Your Platform!