When you receive an offer for your home from cash buyers, there's a different set of circumstances that come into play in the sale of your house. Even though you may love do-it-yourself projects simply for the challenge or to increase your sale value, you might not need to if you've received a cash offer for your house. Here are some of the things not to do when you're responding to these types of buyers.
Interior remodels
Appliance upgrades
Property staging and marketing
"We Buy Any Home" Cash Buyers; 3 Things You Don't Need to Do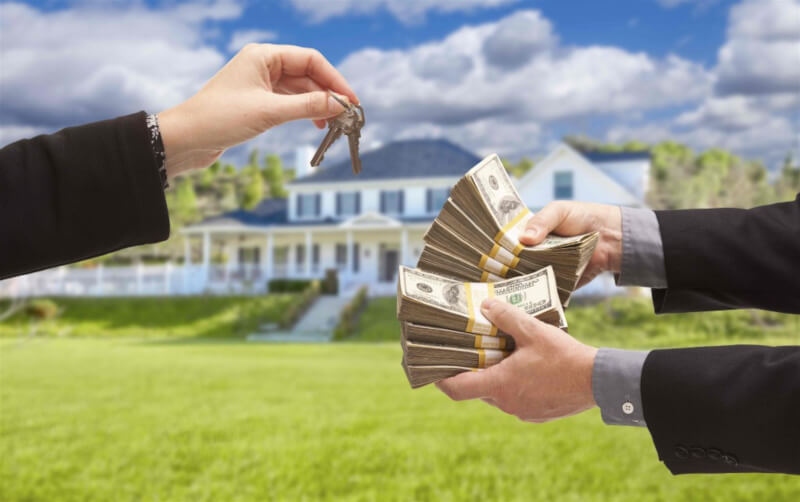 Forget the Cosmetic Improvements
You probably do not need to paint, wallpaper, carpet, or do any other type of interior upgrades to your home before you hand it off to the cash buyers. These are major projects that cost you quite a bit in contractor's fees and take a significant amount of time to complete.
The fact is that most people who buy homes for cash will do these projects themselves. Or, they work with high-volume contractors taking advantage of an economy of scale. It's fine to paint your home if you're staying, but if you're moving out, leave it up for the next owner to decide how they want it done.
Leave the Home Appliances As-Is
Usually, when you sell a home, you want to upgrade old appliances to increase the value. This is not the case when someone is buying your house for cash. So, keep in mind that regardless of the state of the appliances, you can usually sell any home to a quick-sale buyer.
Similar to the situation with interior upgrades, any bulk homebuyer probably has a deal with an appliance-supply company or a corporate account with an electronic store, allowing access to high-quality items at a fraction of the cost you would pay. That means you'd be paying more than they would. Also, your upgrade might turn out to be a downgrade from the buyer's perspective.
Don't Worry About the Staging
Staging and property photography are both important parts of the traditional real estate sales process. These are tools that show the general public what it's like to live in your home. If you are putting your home on the open market, then these will be essential to generate interest and make a good first impression on buyers.
However, not every person who wants to purchase your house has the same agenda. Staging and photos don't matter much when it comes to fast-cash homebuyers like, "we buy houses little rock". Most of the people who are interested in acquiring property in bulk are representing investors or they're investors themselves. These types of businesses are focused on house rehabs, relisting property as-is for a financed sale or buying up land for long-term investments.
One thing that "we buy any home" cash buyers generally don't do, is actually live in the house after the sale. Therefore, don't feel any pressure to make your home look fabulous. All you have to do is make sure that you are getting a decent value and of course, take into consideration the no-nonsense sales process and other conveniences represented by a cash offer.
Determine Your Equity
Your primary focus when approaching a cash buyer should usually be to make sure that your home is financially stable. You want to set a good sales price that gives you the profit that you need and also is an attractive price to potential buyers. If you know your home's market value, then the rest is easy. To determine your current home equity, simply add all the financial liabilities attached to your property and subtract that total from the market value.
Now you know what not to do when you're approached with a cash offer for your home. The process is, overall, a little bit different and a whole lot easier than the traditional processes used in selling homes. Of course, we wish you the very best of success in the sale of your home.
Images Courtesy of Canva.
Other Posts You Might Enjoy:
5 Ways to Selling Your Home Fast
What Does Home Staging Actually Cost?
Selling Your Home; How to Prepare to Sell Your Home
Share This Story, Choose Your Platform!