When you have made the decision to sell your home whatever the reason may be, you want it to happen fast. There are some budget friendly must-dos that will help you be successful in moving on.
Selling Your Home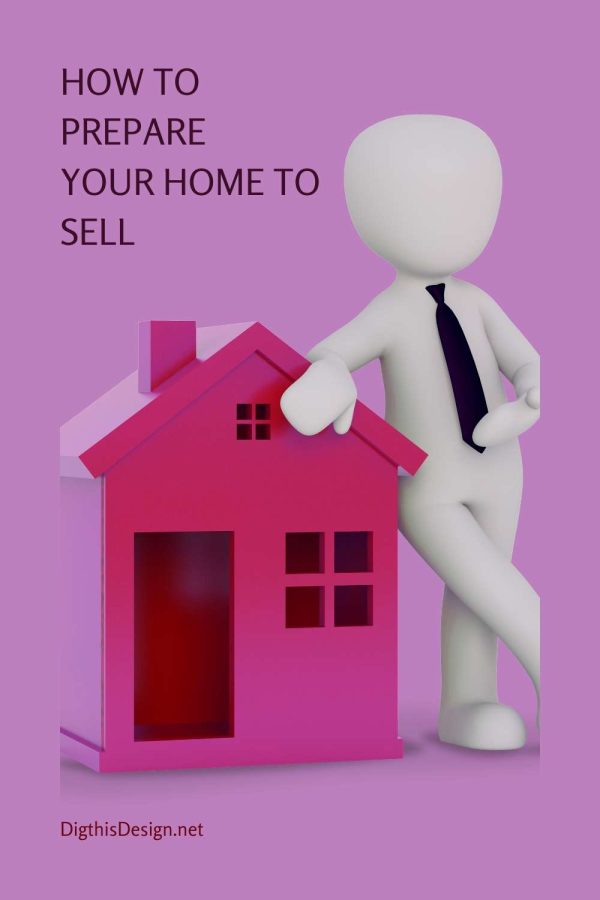 Make Your Kitchen Inviting
The kitchen is the heart, or the engine room, of a home. House parties always gravitate towards the kitchen, and when people are eyeing up a home for the purposes of buying, they will always head straight there when doing their initial home viewings, so the kitchen needs to be clean and relatively up to date. Little changes that make a big impression includes replacing the faucets in the sink, changing the decorative lighting fixtures to a trendy focal point to give it an up to date look.
Make sure the lighting is energy efficient which you will be able to point out as a selling point that will save them on their yearly energy costs. If you have the budget, giving the cabinets a remodeling rather than actually buying new ones can be easily done. Just by changing out the hardware can give your cabinets a brand new look.
If your cabinets are patchworked from many different eras of replacing broken ones, you might want to think about upgrading them to a stainless finish, all by the same manufacturer. This will streamline the look of an old kitchen. By creating a feature wall or adding a tile splashback, you are giving the kitchen some vibrancy.
Clean-up the Bathroom
The bathroom is also another really important room that adds value to the home but can also become dated over time. Looking at the replaceable items, such as the sink and the toilet seat, the simpler things can be changed to give the room a fresher look.
The flooring may be dated and if it's tile, could have dirty grout lines. Re-grouting the tile may give the old tile a fresh look, but if the tile is from a dated era you might what to replace it. There are many options today in flooring, from tile that looks like wood to porcelain tile that looks like natural stone. You will find a wide price range and one that will fit your budget.
When it comes to the bathtub or shower, mold and grime can easily make their way around tiles and faucets and can be an unpleasant sight. Consider regrouting the tiles and replacing any ones that are chipped, or if you are looking for a new look, replacing all the tiles with brand new ones. If you aim for white or lighter colors instead of going for something bold, it will add some class to your bathroom. Or if you are strapped for cash, you can install a prefabricated shower and tub surround. It will still require a professional to put it in for you, but it is less cost than paying for new tiles.
Other Areas To Add Value
Going through the rest of the home, if you have an old house, you may find that there is a distinct lack of closet space. Adding wire and laminate closets to entry closets or bedrooms will be one way to add value and make your home appear more functional if you are ready to sell it on. These types of closets don't take long to update either and can take merely a weekend or even less. While adding closets to rooms doesn't take long to do, the other benefit of it is that if you have a room that is too small to be a functional bedroom, by adding a closet to that room, it turns that room into a bedroom, which, again, will add value.
Look under your feet, is your floor in dire need of a change? If you have a carpet that hasn't been cleaned since Reagan was president, then hiring a professional carpet cleaner to bring out the original color will work wonders. These cleaners can cost a pretty penny, but you need to spend money to make money. If you are looking for ways to raise capital to invest in the home, then you can take out a home equity loan, which can be used for the purposes of improving your home. There are many companies that offer these types of loans, such as LendingTree, but if you are wary, remember that if you are looking to make a profit on your home, it is an essential part of giving your home the improvements it needs.
The lighting is something that can make a home very boring to look at. If your home has recessed lights then maybe consider changing it for something more eye-catching, like a chandelier. But you don't have to go over the top, there are other, affordable ceiling fixtures that can add a layer of modernity and class to a living room, such as a ceiling fan and light combo.
Finally, the last touch is the first thing prospective buyers will see, the front door. Investing in a handle and lock set that looks sturdy and substantial gives the impression that the home you are going into is a solid and secure home. If you have a standard steel front door, you can paint it or add finishing to give it more appeal. After using a metal primer, you can add a base coat of paint and your choice of finish, and you have a brand-new looking door.
Images Courtesy of Canva.
Other posts you might enjoy:
Four Things You Absolutely Must Do Before Selling Your Home
Home Improvement – 7 Wow-Worthy Ideas
Stylish Home – The Basic Rules to Create Style and Value
Share This Story, Choose Your Platform!