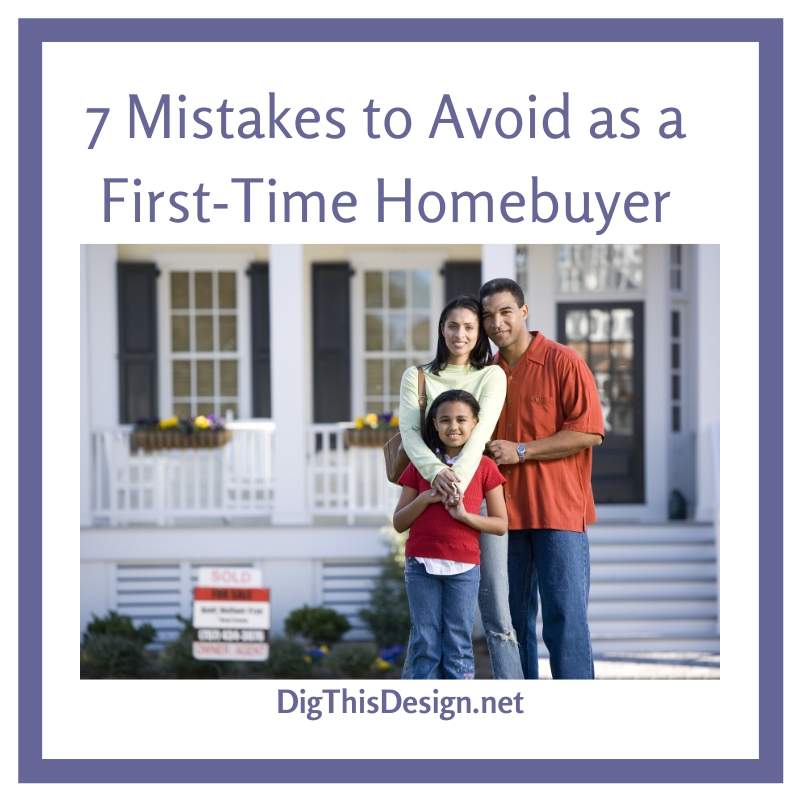 It's exciting to be a first-time homebuyer, but it's also an extremely daunting process. These days, it's extremely difficult to earn your way into the housing market, so it's worth celebrating when you can. However, it's also extremely important to get off on the right foot when you consider buying a home. By starting with a clear goal and focus in mind, you can reduce the hassle and save yourself a lot of stress. Here is a list of seven first-time homebuyer mistakes to avoid at all costs.
Mistakes to Avoid as a First-Time Homebuyer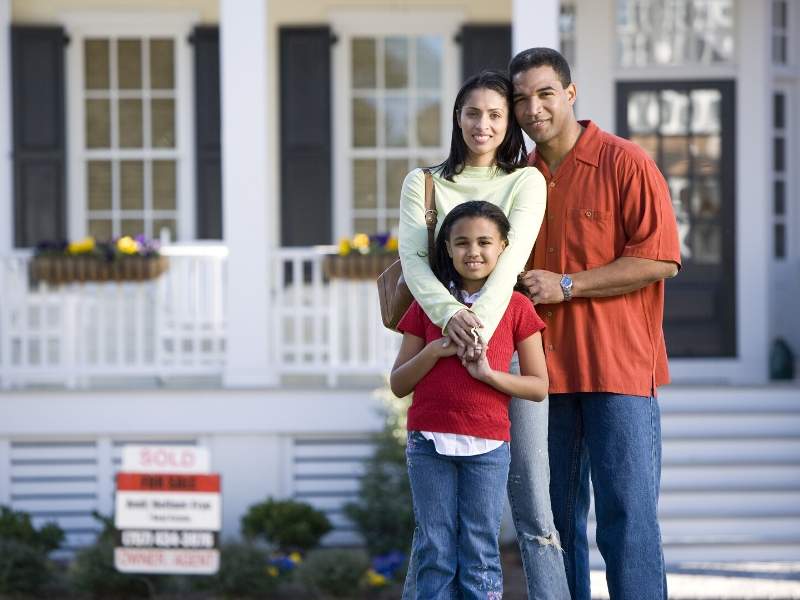 ⎆
Not Knowing What You Want
This might seem like a silly no-brainer, but many a first-time homebuyer realizes this too late in the process. Before you even start searching for a new home, you should make a list of what you want. Do you have specific needs? Are there wishlist items that you might be flexible on? Creating a needs vs. wants list is a great way to really buckle down and focus here. By putting your thoughts on paper, you'll see what's really important. For example, you may absolutely need a fenced-in yard, but you could be flexible on the size of your master bedroom. Most importantly, if you're buying a home with your partner, make sure that you're on the same page, as well.
⎆
Not Finding the Right Loan
The process of buying your first home is multi-faceted, and it can quickly become overwhelming. Often times, a first-time homebuyer has never had to take out a huge loan like a mortgage. So, naturally, they might not be sure where to start. We always recommend that you do your research before you jump in. Some banks only offer loans to existing customers. Other banks may require you to have a minimum income per year. And, in some cases, you might need a specialty loan like a VA loan. Regardless, your credit is going to be a huge factor in the process, so it's important that you start by getting an in-depth report on your credit score and history. This will set you on the path to success. If the numbers aren't what you'd hoped, there are steps you can take to improve your credit score – it will just take time.
⎆
Buying Way Over Budget
This is a very common trap for the first-time homebuyer. Before you dive into the real estate waters, it's important to get your finances in order. This can help you avoid a lot of heartaches, wasted time, and energy on all fronts. For example, pre-approving your mortgage is a great way to show banks and sellers that you're serious about making an offer. Furthermore, it shows the upper tier of what you can buy, so you can make an informed decision about the loan you take on. Knowing this number will help you find your threshold, so you can eliminate houses that will ultimately blow your budget.
⎆
Not Factoring All Costs
Fun fact – the purchase price of your dream home isn't the only part you need to budget for. There are actually a lot of hidden costs of buying a home, and it's better to start the process well-informed. Remember, you'll likely need to factor in real estate agent fees, applicable legal fees, home inspection costs, and more. So, when you create your budget, make sure that you're ready for potentially hidden costs, too.
⎆
Failing to Do Your Due Diligence
As we mentioned before, home inspectors are one of the costs you want to consider. Their role goes far beyond a monetary element though. Your home inspector can help you uncover hidden issues that might hurt you later as a first-time homebuyer. When you view a home, you view the aesthetics first. That's natural (and good!) However, your home inspection digs deeper into the nitty-gritty. They investigate water issues, structural integrity, air quality, structural materials, and so much more. These professionals are your first line of defense against missing something that might hurt you in the long run. Make sure you hire a proper, accredited inspector to prevent issues down the road.
⎆
Not Enlisting the Right Team
As a first-time homebuyer, you're going to want to have a team in your corner. Real estate lawyers and real estate agents are just two of those elements of your team. Their job is to ensure you are abreast of the risk and reward scenarios of your home purchase. So, it's important that you're comfortable with your team, as they'll be your strongest advocates through the process. Once you've found the right team to guide you throughout your home purchase, make sure that you're keeping them informed of any life changes. This could mean anything from a change in your financial situation to a change in your home purchasing needs. Whatever it might be, your team needs to be aware of what you need, when you need it, and why.
⎆
Getting Emotional Over a Home
Buying your first home is an exciting and emotional experience. It's a huge personal victory, and it's natural to want it all. However, it's important to keep your emotions in check throughout. First and foremost, the real estate world is ever-moving and changing. You may or may not get the first home you see and love. And, if you don't get it, you don't want to be so invested in that home that nothing else compares. Try to remain objected, and don't get too attached to any home until you actually buy it. This will keep you happy – and sane – through the process.
⎆
Be a Smart First-Time Homebuyer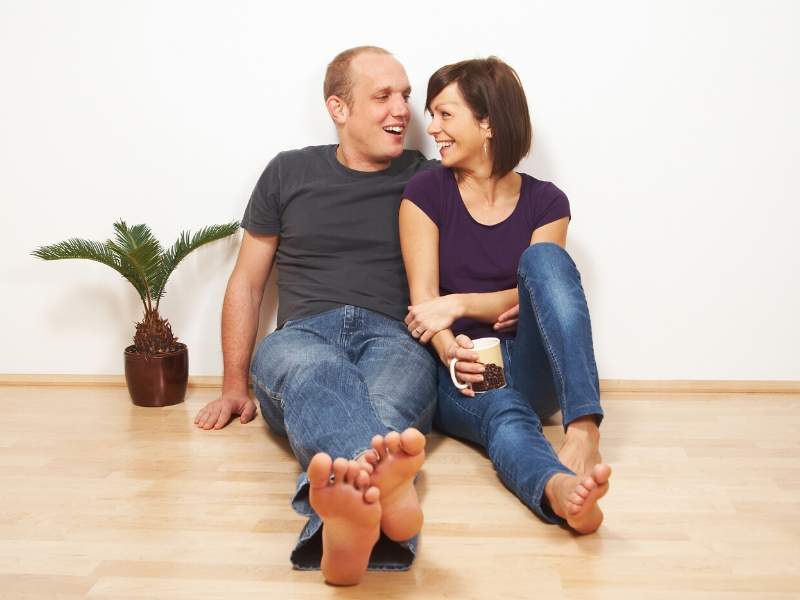 Buying your first home isn't a one-and-done deal. It's a process, and it can be a lengthy one. You want to be prepared for any scenario when you consider becoming a first-time-homebuyer. Make sure that you have your proverbial ducks in a row, then jump in. With the right team behind you and a strong foundation of information, you'll get off to a great start.
Images Courtesy of Canva.
Other Posts You Might Enjoy:
Design Tips: Make Your First Home Your Dream Home
Inexpensive Renovations to Make Lasting Impressions
Tips to Prepare Your Home for an Emergency