There are many reasons for working on your home and improving the look and feel of your home. Whether you own one home or many properties, you may want to rent them out or sell them on for a profit. A lot of people are looking for proven methods to increase their home value. How can you add to the bottom line of your property and ensure that you are better off in the long run?
Even if you don't plan to move yet, it makes perfect sense to keep working on your house with a view to future sales. To help you, here are proven ways to increase your home value.
Why You Should Pay Attention To Your Home's Value
During the course of your homeownership, you'll get to reap the benefits of your home's structure, features, appliances, furniture, fixtures, and other essential amenities to assist your day-to-day living. As you may not know, these things experience wear and tear, which decreases their value when benchmarked in the real estate market.
With that said, it's paramount to enhance your property's value from time to time through various home projects. After all, you'll get to experience these improvements yourself before you decide to sell your property in the future. With these value-boosting upgrades that will be discussed later, you can significantly increase your home's market value.
If you plan to sell your property after adding these upgrades, you can negotiate for a higher price. Since your home already features the right repair and upgrades, you can sell it to home buying companies without hidden fees and deductions and get a high cash offer relative to your location and its market conditions.
If you're situated in Minnesota, the Mill City Homebuyers Edina can purchase your property as-is with full cash. Since home buying companies deduct issues and necessary upgrades from the offered selling price, you won't be deducted as you've already addressed these problems before listing.
Increase Your Home Value with These Five Proven Tips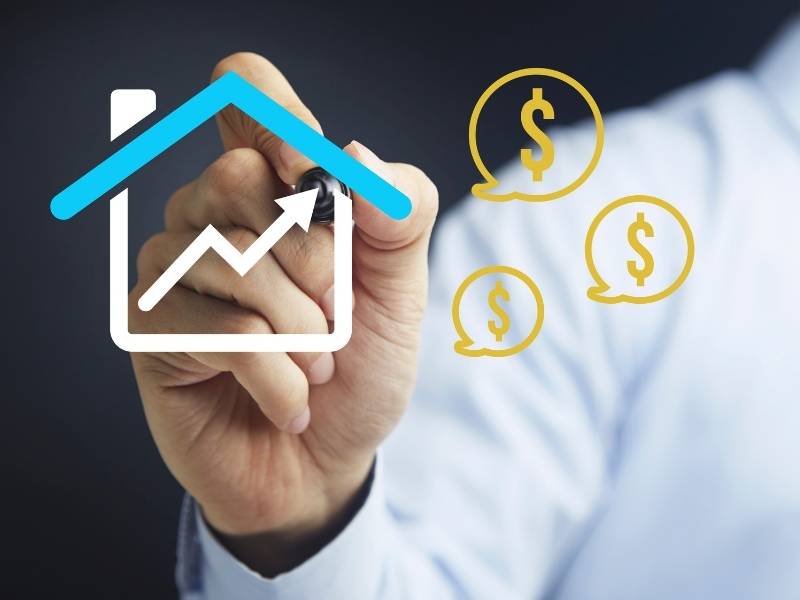 1. Repair The Roof
The roof can be one of the telltale signs that a house is getting old and needs some work. When people see a roof in disrepair or that looks in poor condition, it's likely that they will try and use this to negotiate the price down, or that it will put them off.
Remodeling contractors can usually do a very good job of repairing a roof to ensure it isn't at risk of leaking, and a lick of paint can also help the roof to look years newer. This is likely to help you to sell your house, and at a higher value than you may have otherwise been able to.
2. Replace the HVAC System
If your air conditioner is more than 10 years old, it is recommended to replace the old one. A new HVAC system is more energy-efficient, which attracts more home buyers because they will spend less money on heating and cooling. Furthermore, buyers will have less room to negotiate a lower selling price for the house and ask for repairs which are more costly than buying a new one. Air conditioner installation is often a quick solution to upgrade your home and make it an attractive investment for buyers.
3. Landscape the Garden
You've probably heard before that people tend to make decisions about home very quickly when they arrive, and the yard may be the first thing they see. If this is the case then a garden that is overgrown does not increase the value of your home.
Landscaping can also free up home in the outdoor space of your home, why not opt for the best choice for a garden shed and install this in your garden as another functional space for potential buyers to use? It could be an inexpensive way to boost the value and make your home more saleable.
When people view a home, they tend to have a romantic image of spending time in the garden with friends, enjoying a BBQ, or entertaining guests. If you create a beautiful space outdoors it is far easier for people to picture themselves making the most of that space, rather than just see the overgrown trees and grass as another chore for them.
4. Paint The Interior
It's amazing what a difference some interior painting can make. A lot of this is to do with the psychology of buying and the perception of the value of your home. Even though some people are happy to move into a new house and do their own decorating, a faded paint job can make your rooms look dingy. This changes people's perception and impacts the value of your home. So, to increase your home value, why not do some painting?
If you have any rooms where the design is a little bit "out there" or particularly old and outdated in terms of style, then it is a very good idea to paint this room before trying to sell your home. Neutral and bright colors can make the room seem much bigger and therefore make it easier for potential buyers to picture the home as their own.
You can even try to keep up with what is currently in style in order to boost the value of your home. 10 years ago, the feature wall was a huge trend, but this is quickly becoming a thing of the past. Check Pinterest or home magazines to work out how to decorate your home pre-sale, and try not to take many risks.
5. New Carpet Or Polished Floors
If someone views home and notices that it has dark, dirty, or faded floors then they can quickly start wondering what the other problems are with the house.
Even if the house is completely structurally sound, people might see poorly presented floors as a red flag. If you've lived in the house for a long time, with pets and children, it's possible that you have some stains.
It's time to get the floors seen too. In order to boost the value of your home, so much comes down to what people see when they enter the front door. Floors that are freshly recarpeted make it easier to imagine moving in, and give the impression that the rest of the home is going to be well-kept, and worth living in!
6. Revitalize Your Kitchen
Revitalizing the kitchen doesn't have to be expensive. This is something that you can do with relative ease and simplicity in a lot of homes. It could be as simple as repainting and altering the finish. New handles or cupboard doors, for instance, will increase your home value.
For a lot of people, the kitchen is the central hub of the home. People love to use this as both a functional space and as somewhere to entertain and socialize. People also value a kitchen that appears clean and well-kept.
It's possible to make your kitchen appealing just by having a de-clutter. Think of all the things that you have stuck on the fridge or out on the shelves. These are fine while the kitchen is yours to use as you wish, but to a visitor, they might just look like clutter. Even a cleanup can help to boost the value of your home and make a sale more likely.
In Conclusion
As we live in our homes and allow the pets to feel at home, and the kids to make their own mark, it can start to become slightly less appealing to those on the outside looking in. That can mean a lower perceived value of the home.
People like to have a home that appears clean, and usually minimalist in its design and decoration. Providing this can allow you to sell your home more quickly, and usually at a higher value than you would otherwise get when it becomes time to sell. Though you should ensure that the house is structurally sound, it's all about presenting your home in the correct way.
Images Courtesy of Canva.
Other Posts You Might Enjoy:
4 Tips for Getting Fast Cash for a House
The Unexpected Hidden Costs of Purchasing a New House
The Benefits of Using A Real Estate Lawyer When Selling A Home
Share This Story, Choose Your Platform!