A sudden spike in your winter utilities is never a nice surprise. But, don't let a spike in winter bills stress you out, because there are ways to handle this unexpected expense.
Any number of things can cause your usual bills to jump. Maybe you jacked the thermostat during an unseasonable cold snap, or perhaps you didn't realize your utility company increased its time-of-use rates. Or, perhaps you have an old furnace that's consuming increasingly more energy with each passing winter.
If you don't have enough money in your budget to cover an unexpected spike, what can you do? If you're like most people without savings, you may be considering using an online loan.
Online installment loans and line of credit personal loans are designed to help you cover an unexpected emergency expense just like this, but they aren't a long-term solution if these new rates persist.
If each new bill is still the same or more than the last, then you have to look elsewhere for help. Here are some tips to help you handle your winter bills stress.
3 Tips for Winter Bills Stress Relief
1. Ask Your Utility Provider to Read Your Meter
If you believe your bill isn't an accurate reflection of your energy usage, call your provider and request that they check your meter. They'll likely read your meter for free because there's always a chance their check reveals you've been underpaying.
Alternatively, you can also self-test your meter, but it requires turning off all your appliances for more than one hour. Take a look at this guide to see what else you need to do.
2. Reduce Your Energy Consumption
If your inspection reveals everything is as it should be, you'll want to look for ways you can use less electricity, gas, or water. You can make a serious impact on your bills by reducing your energy consumption.
Here are some ideas to help you get started.
Unplug large appliances, TVs, and laptops when not in use. They consume phantom power even while in the "off" position.
Set your thermostat to 68 degrees during the day and even lower while you're at work or in bed.
Get used to layering with cozy clothes, slippers, and blankets before reaching for the thermostat.
Seal drafts that let cold air in.
Book a furnace tune-up to ensure it's working right.
Replace your furnace filters every two to three months.
Lower your hot water heater to 120 degrees.
Use power-hungry appliances during off-peak hours like the washing machine, dishwasher, and oven.
3. Inquire About a Financing Plan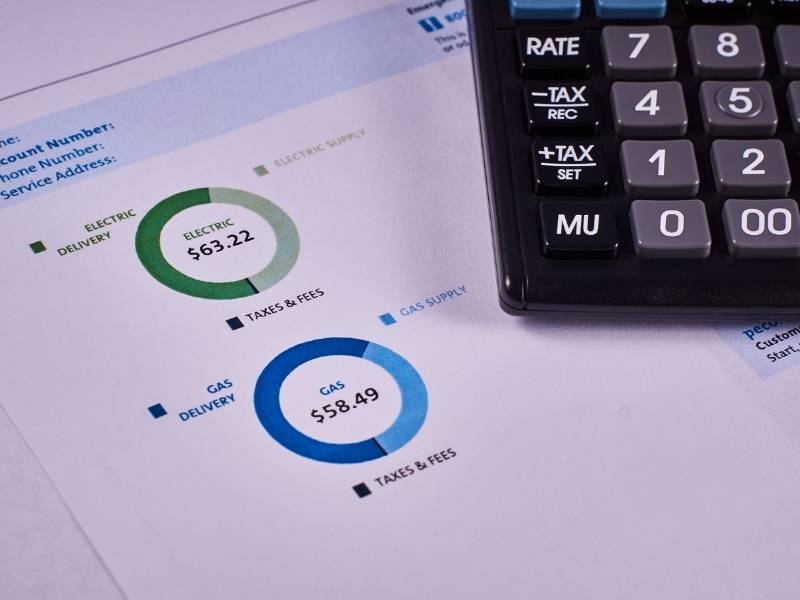 If you've tried your best to reduce your consumption and your utility bills are still too high, get in touch with your utility provider. Ask them what they can do to help you pay your bills.
While they won't lower your bills or wipe out an outstanding balance, they usually offer a more manageable payment schedule.
Some utility providers offer support programs for low-income customers that include flexible payment schedules. You may also apply for the Low Income Home Energy Assistance Program (LIHEAP). The purpose of this program is to help you pay your heating and cooling costs as well as weatherization projects.
In Closing
A spike in your utility bills might be a rare accident, or it might be an indicator of bigger bills to come. Before you're on the hook for energy bills you can't afford, try the tips you learned here today. They might go a long way to keeping your money in your pocket.
If you have any questions or suggestions, we love to hear from our readers in the comments below. Also, take time to look through the links below for other great articles about ALL things DESIGN.
Images Courtesy of Canva.
Other Posts You Might Enjoy:
Tips for Weathering Storms this Winter
5 Fun Outdoor Activities to Try This Winter
How To Stay Warm and Fashionable for Winter Activities
Share This Story, Choose Your Platform!