Springtime is the season in nature of rebirth and renewal.  There's nothing like adding a splash of color to your decor to match the bright buds peeking out of the ground and onto the trees outdoors.  We came across these beautifully up-cycled, handmade rugs and wall hangings by King Soleil.  Owner and designer, Morgan Roberts, shares her thoughts on spring with us and a few of her favorite pieces inspired by Spring.
Eco Friendly Spring Decor
When I think of spring, my mind goes straight to flowers, warmth, and color. What better way of bringing spring, the season of renewal, into your home than by using upcycled materials in modern, environmentally conscious, and chic designs?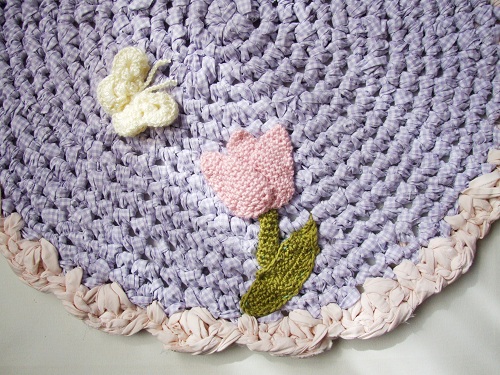 Upcycled cotton crochet accent rugs and upcycled fabric embroidery hoop wall art allow you to splash color, a new season, and a fresh start into any room without overhauling your space.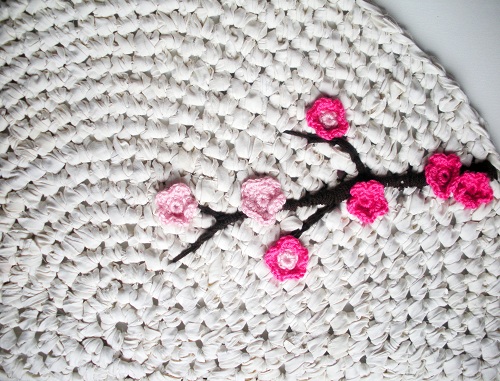 Throw a rug into a room to designate a smaller space, such as a reading nook or play area, or add some coziness underfoot to a entry way, kitchen, or bedroom.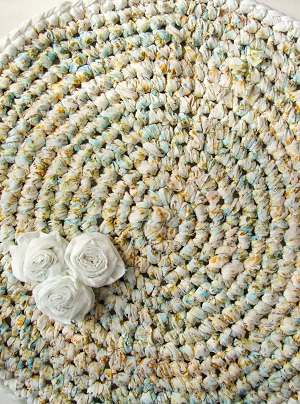 An unexpected pop of design on your wall framed by an embroidery hoop gives unlimited options for every season, but I love bright colors and sunshine quotes to signify spring is in the air, and in your home!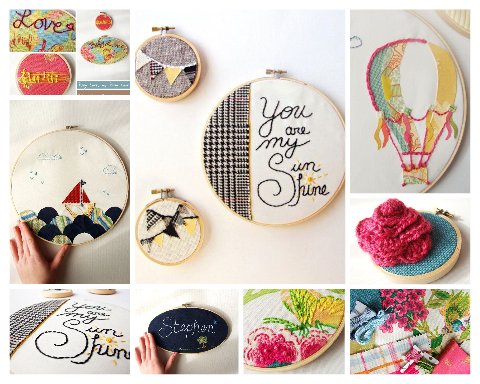 How has the Spring Season inspired a change in your decor?