Supposedly, I am part Irish which I don't doubt that since I love Irish food and music. I haven't done one of those DNA test kits yet to prove it, but I am pretty sure there is some Irish blood in my veins. St. Patrick's day is one of my all-time favorite holidays. Who doesn't LOVE St. Patrick's Day, after all? It's a holiday full of happy things, food and beer! One of my favorite St. Patrick's day eats is Irish Soda bread. It's so easy to make and taste delicious. I have prepared an easy to follow a recipe as my St. Patrick's day gift to you.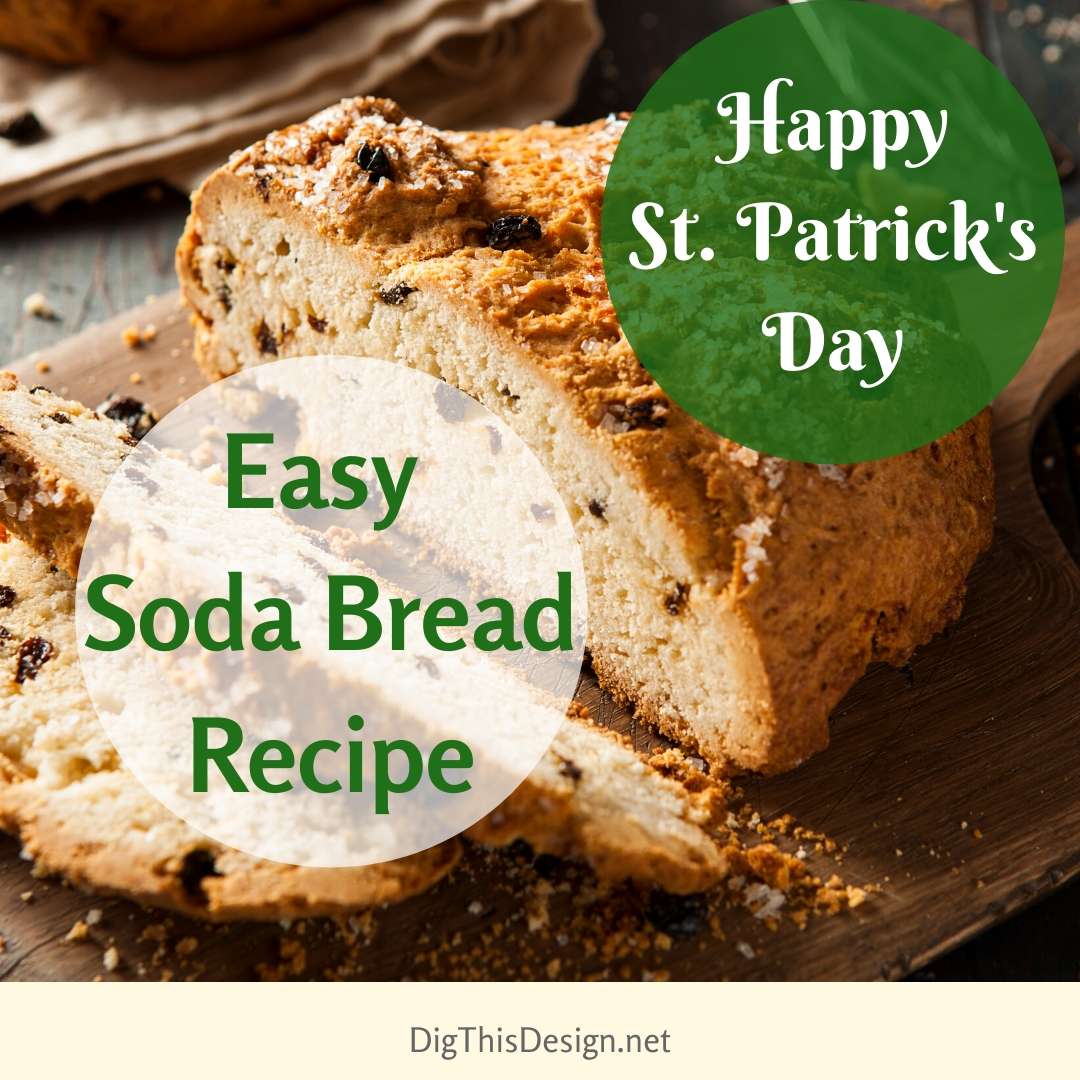 Irish Soda Bread Recipe
INGREDIENTS
3 cups all-purpose flour
3 teaspoons baking powder
1 teaspoon salt
1teaspoon baking soda
1 cup raisins
2 large eggs, beaten
1-1/2 cups buttermilk
1 tablespoon canola oil
DIRECTIONS
Preheat oven to 350 degrees
In a large bowl, combine the first 5 ingredients.
Stir in raisins.
set aside 1 tablespoon beaten egg.
In a bowl, combine buttermilk, oil and remaining eggs.
Stir into flour mixture just until moistened (you want dough sticky).
Transfer to greased 9-in. round baking pan.
Brush top with reserved egg.
Bake 45 to 50 minutes or until a toothpick inserted in the center comes out clean.
Cool 10 minutes before removing from pan to a wire rack to cool.
Hoping you enjoy your St. Patrick's day celebration and I would love for you to share your favorite St. Patrick's day recipe with us.
Images Courtesy of Canva.
St. Patty's Day Cocktails for All Palates
Low-Calorie St. Patty's Day Drink
Leftover Corned Beef and Cabbage Casserole
Share This Story, Choose Your Platform!