It's the day after St. Patrick's Day. The keg of green beer is empty. The red cups once strewn across the yard have all been collected and tossed. The game of beer pong has been packed away. The only thing left to ponder is what on earth you're going to do with all that leftover corned beef and cabbage!
Not to worry! Here is an excellent After-St-Patricks-Day recipe using leftover corned beef and cabbage, and no one will ever know they're leftovers!
Leftover Corned Beef & Cabbage Casserole
The quantity you make depends on how much of these ingredients you have on hand. You need a baking dish large enough to hold at least one layer of each of these leftovers.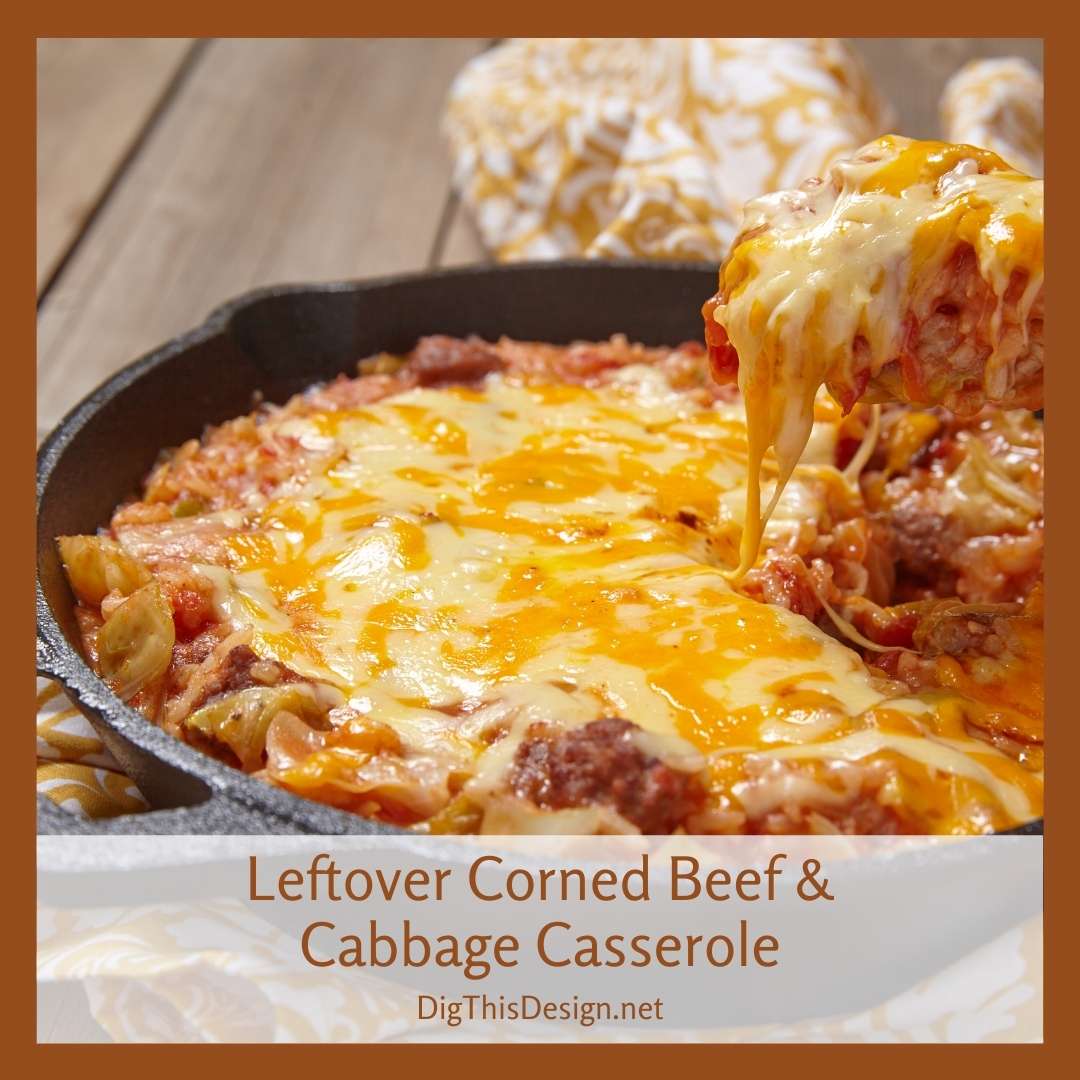 Ingredients:
Olive oil
Leftover diced or shredded corned beef
Leftover cooked sliced potatoes
Leftover sliced or shredded boiled cabbage
1/4 tsp. celery seed
1/2 tsp. basil
Blue Crab Bay Co. Sting Ray® Spicy Bloody Mary Mixer
Parmesan, mozzarella, or cheddar cheese
Instructions
Preheat oven to 350 degrees. Coat bottom of dish lightly with olive oil. Arrange a single layer of potatoes, followed by a layer of corned beef, followed by a layer of cabbage. Sprinkle 1/4 tsp. celery seed and 1/2 tsp. basil, then add another layer of potatoes. Drizzle Sting Ray® Mixer over the top of the casserole and along the sides of the dish. Sprinkle the top with Parmesan, Mozzarella, or Chedder cheese. Cover with aluminum foil and bake for 30 minutes, then uncover and bake 15 minutes more.
Many thanks to Amy Savona from Blue Crab Bay Co. for providing us with this delicious after-st-patty's-day recipe!
Images Courtesy of Canva.
Share This Story, Choose Your Platform!