Summer has flown! The Fourth of July is already here and it's time to celebrate our Patriotism. Today we have a guest writer from Fizzniche to give you ten different suggestions on ways to be crafty and make your fourth a great day to celebrate.
Fourth Of July Craft Inspirations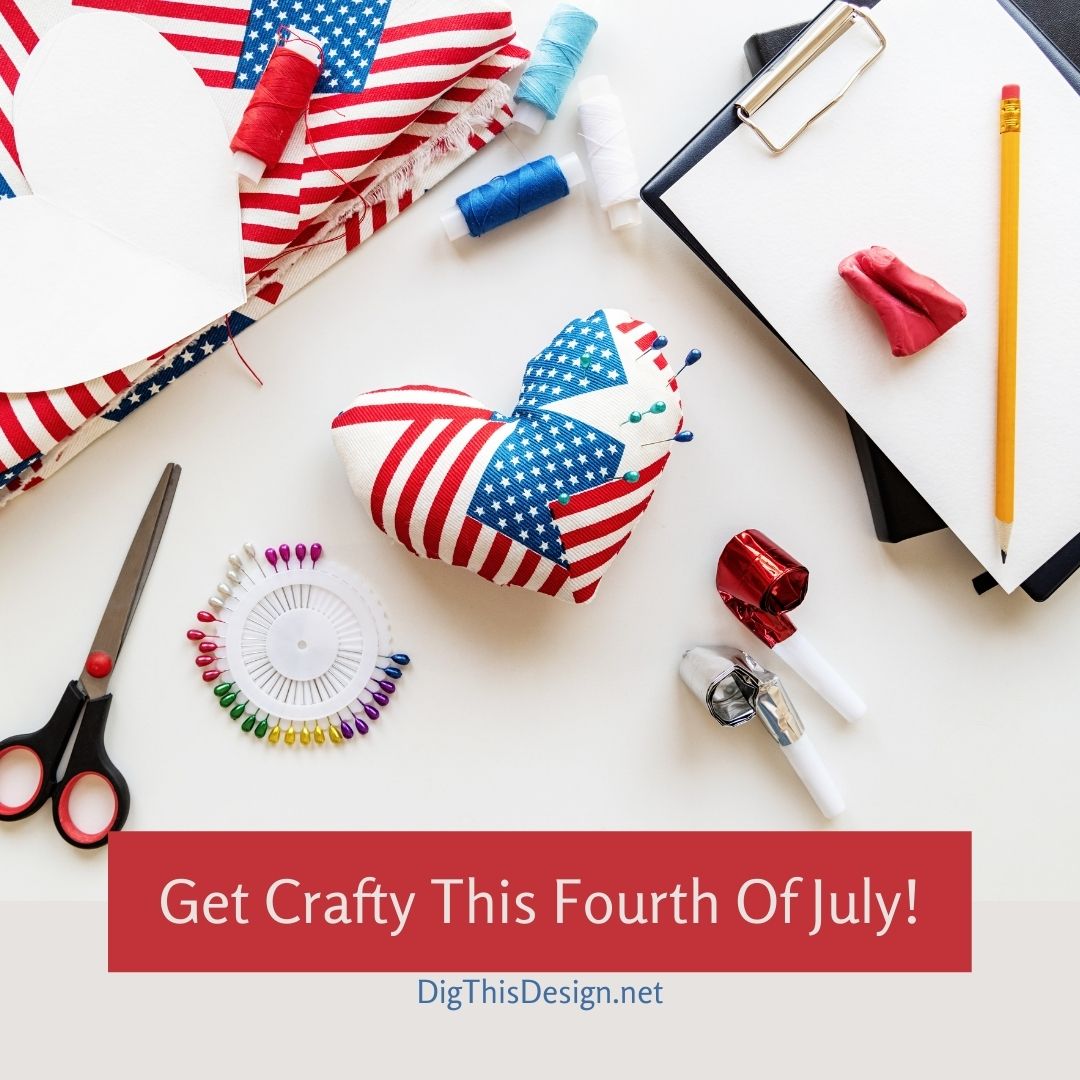 Fourth of July is just two weeks away, and if you're like me then you're anticipating the big day too. Take a deep breath. Do you smell that wonderful smoked hickory wood scent coming from the grill as it cooks your barbecue favorites like burgers, ribs, chicken and don't forgot those juicy hotdogs! As a child my family would pack up the car with these foods and much more to drive down to the beach for a day of family, food and fun. We would play in the cool water and build sand castles for hours, eat to our heart's content and after the sun set watch the fireworks.
If you have been chosen to host this year's Fourth of July gathering I have found some great ideas to help you make this a very memorable one. You can create these crafty designs all by yourself and become the talk of the cookout. Or get the kids, family and friends involved for even more fun.
Craft Ideas:
Show your home's patriotic side and hang the American flag for all to see. Or create a patriotic banner to hang in front of your home. Help complement those lovely colors with red accents including red-and-white linen to hang from your porch/rail. You can also line the walkway with bright red geraniums for an added pop of color.
Take an old-fashion milk bottle with the red logo and fill it bright red flowers.
Create a beautiful American flag fruit platter using fresh blueberries, sliced strawberries and bananas. What a delicious way to celebrate!
Fill mason jars with condiments of ketchup, mayonnaise and mustard. Drill a hole in the center of the top big enough to accommodate a soap bottle top with stopper.
This is an idea the little ones can participate in for fun too! Decorate one or both hands like the American flag (minus the stars), and then transfer the image onto t-shirts, cards or even a picture to commemorate the day. Don't just stop with the flag. Add other images using glitter, markers, crayons, cut-outs, etc.
Decorate your living room furniture and pillows with red, white and/or blue covers that represent patriotic motifs like the American flag, stars or stripes.
Give your guest room(s) a cozy country feel with red, white and blue or denim bedding or quilts. You can even create a focal wall and redecorate the lamp shades, add patriotic pictures to the wall.
Decorate water bottles with mini American flags, and watch the smile grow on your guests face as they stay cool and refreshed.
Find a plain wreath and add your decorative touch to it by gadding American flag craft ribbon, wired organza, bows and/or miniature flags.
Create a patriotic table edge that is sure to give a plain table that special 4th of July flare. Simply apply double-stick tape around the table edge to hold your crepe paper streamer in place.
After you finish decorating for your gathering step back and pat yourself on the back. Your party will be a hit, and you'll be the talk of the town.
Written By Jamacia Magee, FizzNiche Staff Writer
Images Courtesy of Canva.
Share This Story, Choose Your Platform!