The United States Fourth of July Celebration is an annual fun-filled community and family celebration in appreciation and remembrance of our heritage and patriotism. Americans celebrate differently, but here are some really ingenious inspirations on how you could and might decorate, celebrate, and or spend your 4th of July holiday.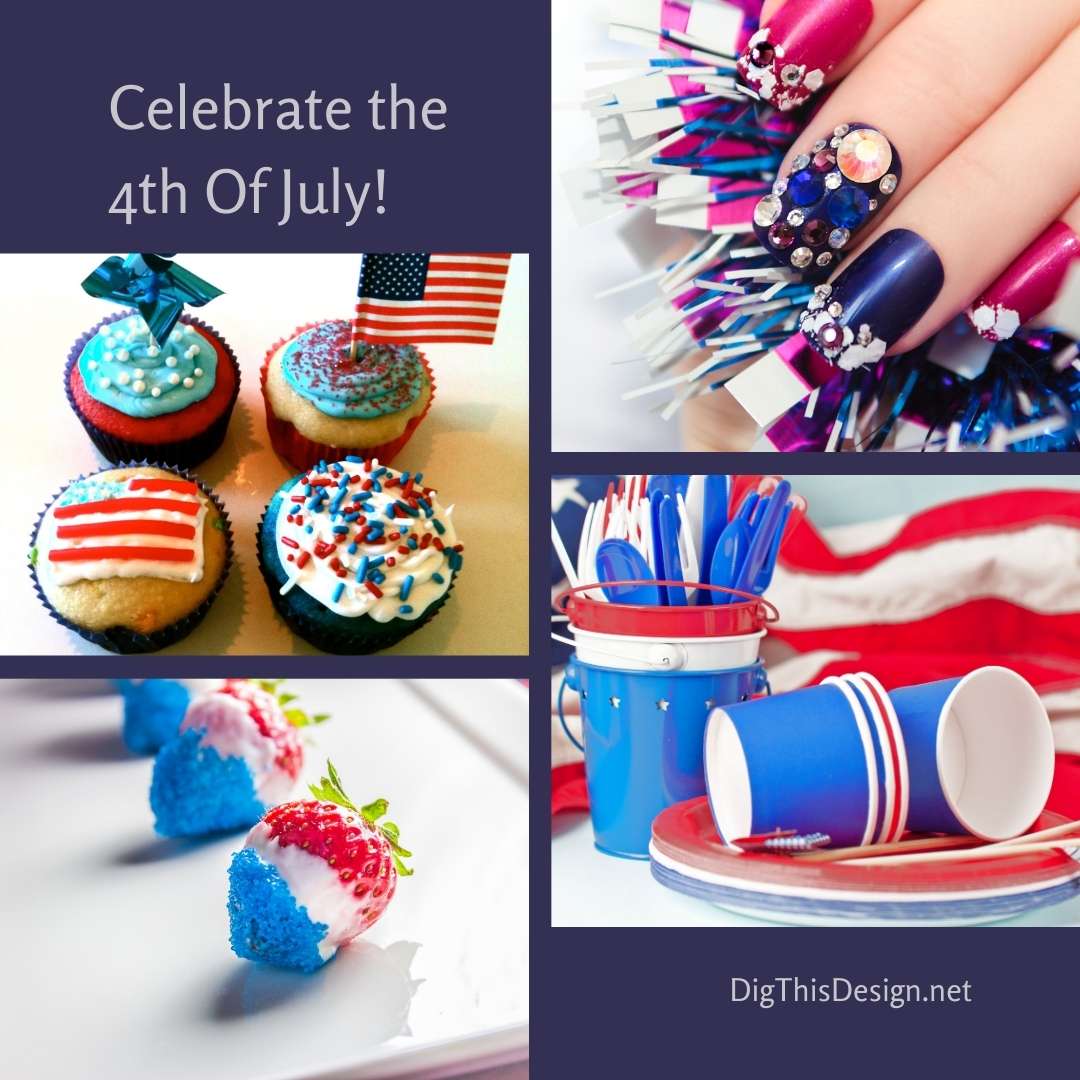 Fly Your Flag
There is nothing more patriotic than flying the American flag. One of the best sources for finding the right flagpole to fly your flag is https://flagpolesetc.com/flagpoles/colossal-monster-flagpoles.
Patriotic Strawberries
For those with a sweet tooth and a touch for the delectable, these spirited strawberry's have been dipped in white coconut and then in blue sanding sugar are simplistic, easy, and delicious. You could also switch it up using white frosting or white chocolate.
Wash and dry strawberries. In a small microwave safe bowl microwave white chocolate in 30 intervals in the microwave until melted. Stir until smooth.
Dip one strawberry at a time in the white chocolate shaking off excess chocolate. Dip in the sanding sugar then place on wax or parchment paper to dry. Repeat with remaining strawberries and refrigerate until serving. Makes around 16 dipped strawberries.
Fourth of July Iced Tea
Quench your thirst with some Iced Tea, but drink it with spirit. For this creation all you need is paper, straws, and mason jars, and cut and decorate to your personal likes and dislikes, even add an American Flag!
Pitch Your Picnic!
Set up your picnic table this Fourth Of July with patriotism and spirit! A picnic doesn't have to be expensive either, you can easily pick up some napkins, cups, and paper plates themed with our stars and red, white, and blue for barely anything at your local grocery store.
Cute Cupcakes
Spark excitement at your patriotic party with these lively cupcakes. They're red, white and blue on top, but to make it an easier project, you can take a simple yellow cake recipe for the cupcakes, and then use three different colored frosting for your topper!
Wear Your Patriotism
Here is some nail art for Independence Day, using red and blue, stripes and stars, and silver instead of white just to make the colors pop more. Wearing your patriotism on your hand is just another way to show your spirit.
Create a Centerpiece
You can make your own centerpiece this fourth, and it can be anything you want, filtered with colors of red, white, and blue, beautiful and luxurious, or simpler and more family interactive and hands on. Use your craftiness to make it personal and fit your decor!
Images Courtesy of Canva.
Share This Story, Choose Your Platform!