Decorating for the season of LOVE, Valentine's Day, is easy and fun.  Add some heart to your home by using some of these extra-special decor ideas to empassion your abode. You might not want to remove these eye-pleasing and warmth-inducing items at all. When you heart your home, you might decide to leave them out all year round.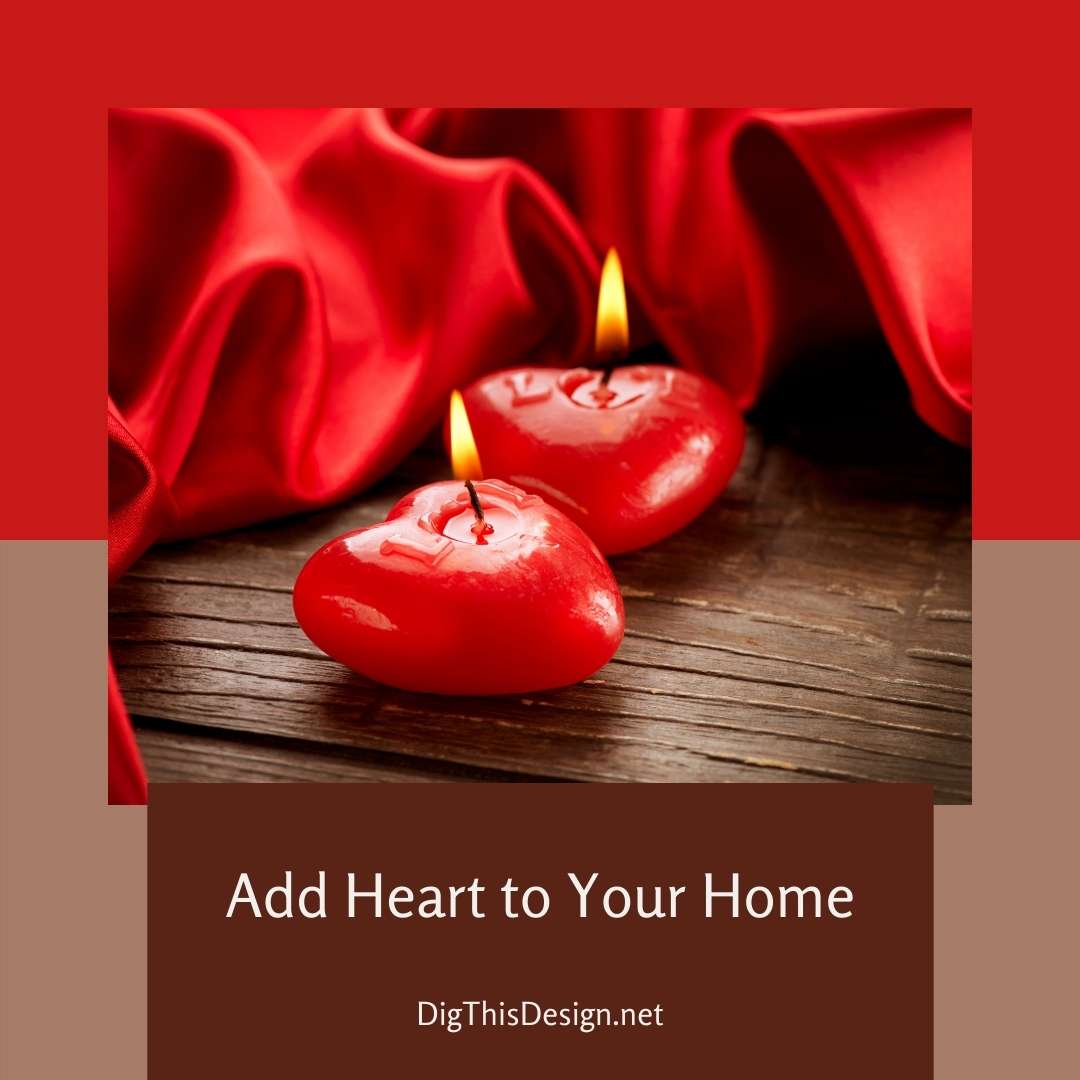 Wrap a candle
Take your candles out and wrap them with red ribbon to give them a Valentine's Day look.
Letter a glass block
Buy a glass block at a home repair shop, add adhesive letters (L-O-V-E, or your loved one's name) and place stems in water or natural-looking silk stems in the open end.
Hang a heart
A do-it-yourself project is always fun, and personal. Buy a foam heart-shaped wreath, hot glue moss all around it. Make and attach a burlap bow. Then frill with babies breath, fern, or anything else your heart may desire.
Heart the mantle
Candles, pictures of family and couples, red flowers, vases, or anything red will dress up the mantle for a day of love and put love in the air. Don't forget hearts, hearts, and more hearts.
By the way, you will find that these can be very easy transitions from Christmas decorations to Valentine's Day.  Heart your home using red, and display all types of symbols of love and memories of your loved ones.  It will be simple and fun to heart your home.  Especially when the responses come in the form of hugs, kisses, and loving memories.
Written by: Ruby Moseley, FizzNiche Staff Writer
Images Courtesy of Canva.
Share This Story, Choose Your Platform!