The holiday season can be a stressful time, whether you're hosting an event, traveling, or simply buying gifts. Stress can make the holidays less enjoyable. However, there are some things you can do to make your holiday season easier.
5 Ways to Make Your Holiday Season Easier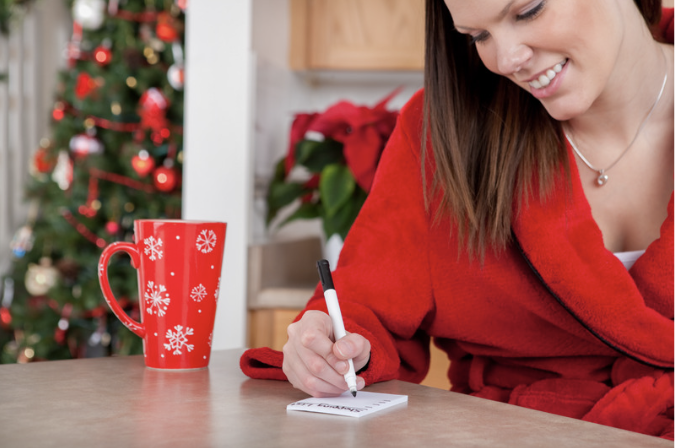 However, there are some things you can do to make your holiday season easier:
Get Help With Holiday Season Preparations
Holiday events and celebrations tend to come with a large amount of preparatory work that can feel overwhelming at times. Some preparations can even be dangerous if done incorrectly. To ensure your safety and relieve some of your stress, you can seek assistance with your holiday preparations.
If you live in Minnesota, for example, it can be a good idea to hire an electrician or a landscaper that offers light installation services because extreme weather during the holiday season can make it difficult or dangerous for homeowners to hang their lights.
Manage Your Holiday Budget
Holiday spending is something many people worry about, whether they're hosting parties or buying gifts. Many holiday activities can be expensive and if you participate in multiple activities or events, those costs can add up. Find ways to manage your holiday budget that work for you.
If you want to avoid overspending on gifts, for example, suggest Secret Santa or White Elephant gift exchanges to your friends and family. To save money when hosting a party, host it at your home instead of renting a venue, or make it a potluck.
Communicate Plans Clearly
One of the most common causes of unnecessary stress is miscommunication. You must communicate your holiday plans to everyone involved as early and clearly as possible. Providing information about your holiday plans well in advance to your family members, employers and invitees will give them enough time to incorporate those plans into their schedules. As you plan, communicate any changes promptly.
Adapt Your Holiday Season Traditions As Needed
Sometimes, the best thing to do to make the holidays easier is to accept the things that have changed. When things change or are inaccessible to you, think of ways you can adapt existing traditions to fit the new circumstances. If you can't or don't feel comfortable trying to adapt an existing tradition, consider trying something new instead.
For example, if you live far away from family or friends you would normally see over the holiday season and are unable to visit them, you can coordinate a virtual meet-up so you can see and speak to each other.
Be Smart About Travel Plans
The holiday season is one of the most popular times of the year for travel, both domestic and international. As a result, people need to be smart and careful about their travel plans. Book any transportation and accommodations you need well in advance. Communicate clearly with any family or friends you're traveling to visit. Pack appropriately, keeping in mind any space you need for gifts you're bringing with you and any gifts of your own that you may be bringing home.
Not every stress-relieving tip will apply to every person. Think about what your plans are for this holiday season and use the tips that seem to work best for your needs.
Other Posts You Might Enjoy
5 Tips to Organize Your Kitchen for the Holidays
Tips to Help Manage Holidays Season Stress
Low-Cost Ways to Spruce Your Home Up for the Holidays
Share This Story, Choose Your Platform!