Creating a unique interior design that perfectly suits your style requires great craftsmanship. Homeware companies and designers are now realizing that consumers tastes are shifting to a more personal touch. We are all familiar with highly manufactured and machine-made furniture. Craftsmanship is the opposite of this. It's about skill and story, opposed to speed and selling.
Why We Need More Craftsmanship in Interior Design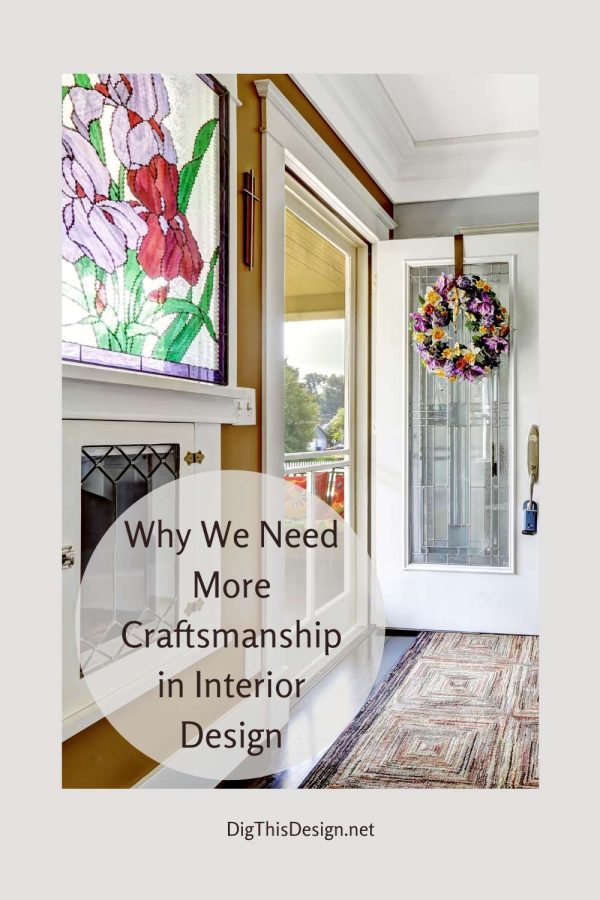 Artisan furniture makers painstakingly select their materials, agonize over designs, and work almost entirely by hand to create beautifully unique pieces. From artwork and ceramics to doors and coffee tables, craftsmanship is displayed in any piece of work that is passionate and diverse. The key to choosing the right furnishings is selecting items which have been loved from conception all the way to execution and delivery. The care and attention are only half the story – it's also about creativity and individuality. If you want to stand out from the crowd and make a statement with your interior design, here's how to do it.
Doors
Are you tired of seeing the same bland doors in every home? The door is literally the entrance to your home. It is the first thing your family, visitors, and guests see, therefore it should reflect your style and aesthetic. For your exterior doors, try to choose a material that stands out. Whether it's a dark and moody mahogany, or a craftsman style door with natural woody tones, try something different. Although it's on the outside of your house, it looks cohesive to have a door which connects with the inside of the house. Sliding doors, double doors, bifold doors, doors with windows, there are so many options out there to fit your personal preferences.
Coffee Tables
Handcrafted coffee tables make great centerpieces for a living room. It's important to have a point of interest that draws the eye and intrigues guests. An artisan coffee table does exactly that. A perfect example would be a low table made out of tree trunks with glass tops. The perfect combination of natural and man-made, both modern and traditional. Similarly, coffee tables can be made to look like trunks and chests with wrought iron bars and handles. For a more modern, formal room, an upholstered ottoman with curved legs is a good way to go.
Paintings
Paintings are a great conversation starter in any room. Rather than having a classic or traditional painting, why not commission a piece of work from a local artist? Shop around to find the type of art that you like. You may come across a painter selling their work at a market or a small exhibition. Having unique paintings in your home which have a story behind them feels far more personal than hanging a print of Turner's art. Another benefit is that although it may take more time to produce, your art could be a great investment for the future if the painter becomes more popular.
Images Courtesy of Canva.
Other Posts You Might Enjoy
David Pompa – Contemporary Design with Mexican Heritage & Craftsmanship
Your Home Décor, What Does it Say About You?
Acrylic Photo Art Adds a Pop of Color in Room Design
Share This Story, Choose Your Platform!