The kitchen and dining space are the heart of every home, where you have family gatherings, large Sunday dinners, and holiday meals. It's the table where families share their lives, tell stories, laugh, love, and make memories. It's where you invite guests into your home, host your extended family, entertain friends and colleagues, and enjoy the finer things in life, like a sweet dessert or a liqueur to top off a festive feast. Custom wood dining tables are a good choice to fit your families needs for generations to come and today's post offers reasons and tips for selecting the one that is right for you.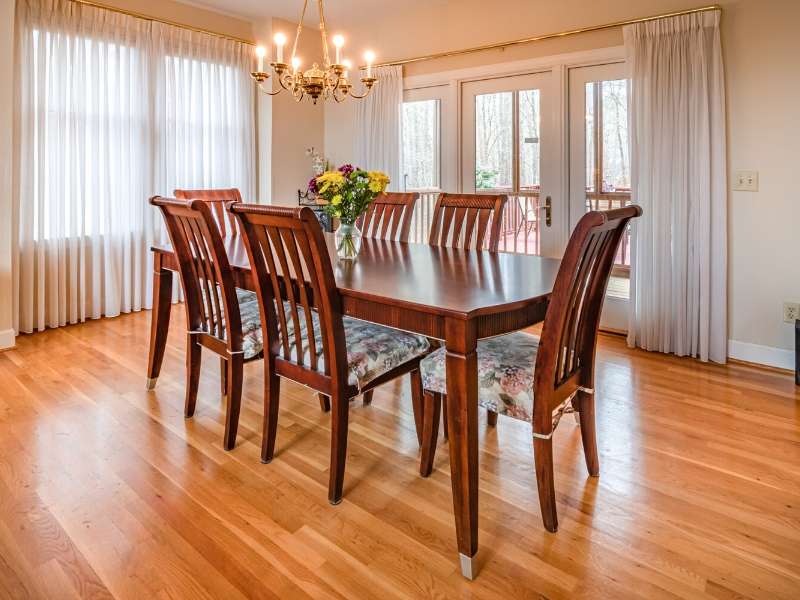 Custom Wood Dining Tables Make a Statement
When you picture the heart of your home, your kitchen or your dining room, do you see a modern design, clean lines, and minimal decoration, or do you imagine a warm and inviting space full of family heirlooms and a beautiful centerpiece? There is no doubt that the dining table is an important part of your vision for this space, and that is why it is so important that your dining table makes a statement in your home.
Beautiful dining room furniture can be elaborate or simple, a classic farmhouse style or contemporary, with a crisp finish. But it should always be custom made to fit your own space, whether that means getting the dimensions just right or choosing your wood and finish. In Toronto, custom furniture designers like Woodcraft can design a table precisely to your taste, and with woods such as maple, cherry, oak, and pine to choose from, there are many choices to make when purchasing a custom handmade wood dining table. When deciding the style of your dining table, keep in mind that a well-crafted piece of furniture will last for many generations and its style will need to be just as timeless.
A Solid Piece of Furniture Can Last Generations
Your dining room table is such a focal point in your home that it should be something special and something that will be cherished as a family heirloom for years to come. You simply can't find that kind of quality from a mass-manufactured piece of furniture; by contrast, a handcrafted dining room table from Woodcraft is something worth keeping in the family.
Finding The Right Manufacturer
Finding the right table can be a difficult task which is why you should contact a company with a trusted reputation in building custom solid wood dining furniture that is known for its superior quality and elegance. Family-owned businesses with years of experience in custom design and crafting furniture are the kinds of companies with a commitment to quality and customer service that big box stores simply cannot offer. You don't have to go antique shopping to find something with a personal touch; shops like Woodcraft can offer 21st century furniture with an old-fashioned eye for sturdy, long-lasting pieces.
Don't Overlook the Details
In you are searching for the right company to manufacture your furniture, do not lose sight of other important details such as shipping, customer service, and guaranteed delivery. These are important factors when looking for the right company to deliver such an important piece of furniture, so look for a manufacturer with a solid reputation who is known for providing "White Glove Delivery" to your home in Canada or abroad. Your home deserves the finest; start looking for custom wood furniture today.
Images Courtesy of Canva.
Other posts you might enjoy:
How to Correctly Light Over the Dining Roon Table
Styles and Tips for Al Fresco Dining
Decorating Your dining Room On a Budget
Share This Story, Choose Your Platform!