Whether you design a new look for your own home, or you do home design work in a professional capacity, it won't be as enjoyable or cost-effective if you allow the project to proceed without effective tactics to streamline your projects. As a result, when you effectively streamline your home design projects, it allows you to reduce your costs and also makes your design choices more mindful and focused.
One way to succeed in home design is to create a timeline with the fastest route from the design concept to the final stage of completion. Establishing a process and workflow helps you to keep costs down and produce the results you desire. Here are some easy-to-implement tips for you to streamline your design process.
5 Tactics to Streamline Your Home Design Projects
Build an Inspiration Board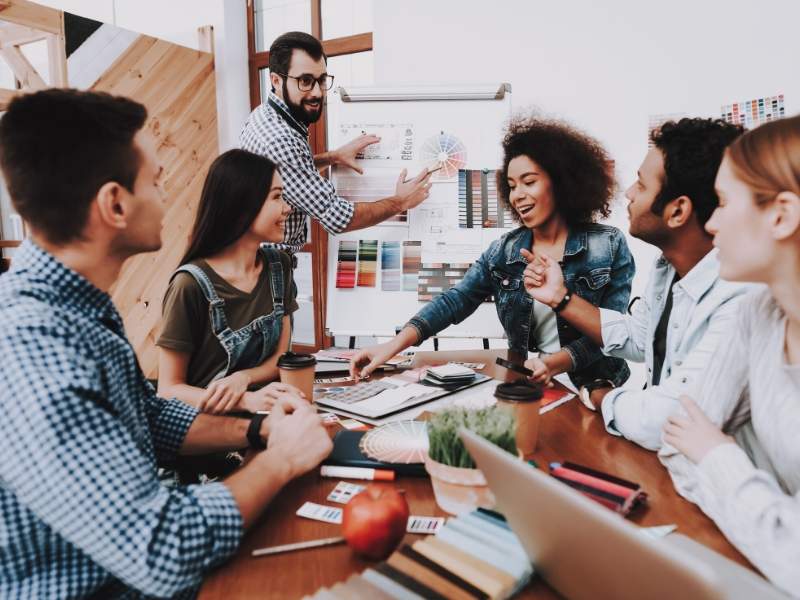 An inspiration board is a tool that helps you organize your concept pieces visually. It's easy to make an inspiration board with a poster board or something similar. Simply gather examples of the design work that triggers the passion in you, whether it be from magazines or the internet and then stick your cut-out images to a poster board or wall. Another option is to copy online graphic images into a PowerPoint presentation then open the file each morning to be inspired by your own project.
A very nice source of inspiration for these boards is Pinterest. Pinterest allows you to search for specific terms. Because the content is tagged by users, you can be reasonably certain that someone uploaded and tagged something relevant to your tastes. If not, why not start your own Pinterest page? The platform is wonderful for creating your inspiration board.
Take Measurements and Plan Ahead
When you spend the time to establish these criteria, you avoid the pitfalls of the unexpected due to poor planning. If you design in a professional capacity, take the time to look at some of the software packages available on the market today. There is an excellent and free online tool called Roomstyler, which allows you to plan the layout of your rooms. Give it a try today!
For effective planning, build a timeline and establish a budget before you commit to any purchases, then go to work on the layout of your room. First, set up a recorded and editable timeline that tracks your project from the design phase through to completion. Second, measure your project space. Deciding on the exact furniture pieces to make sure they fit your space perfectly before you order. When your space is completely measured and the measurements are safely recorded, then proceed to the project budget.
Work Within a Budget
A clearly defined budget makes it easier to keep your costs down. By the very nature of design, it's easy to over-spend on beautiful items. They speak to you and you want them, then there will be no project budget left. To avoid this, keep your spending in line with a carefully devised budget.
Leave no detail out of your budget to be as accurate as possible. Once you've established a firm budget, then begin the process to select your design pieces. The right pieces at the right prices that fit your budget is the goal.
Take A Holistic Approach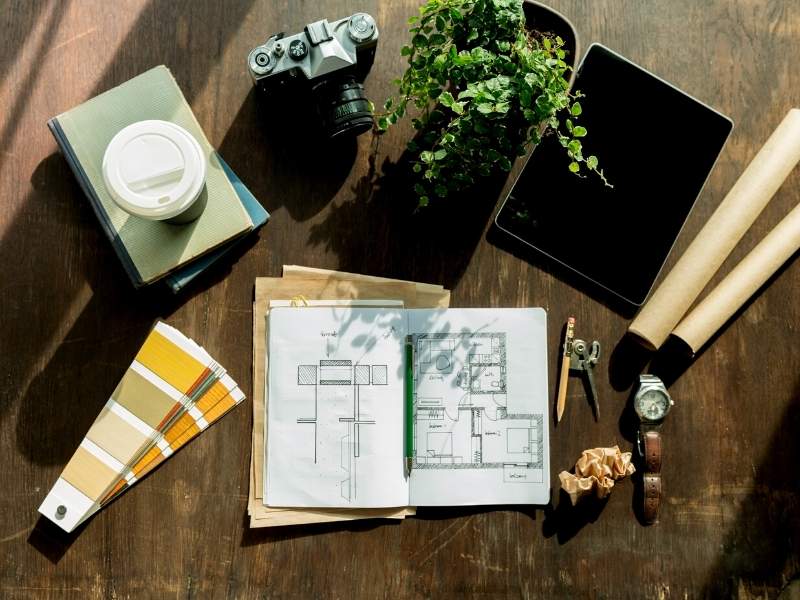 If your project is a part of a larger existing design, such as one particular room within a home, the design needs to consider the entire home. How will the newly designed space affect the design of the entire house? Strive to achieve harmony even if there is an eclectic mix of styles that exist around the new project so that your project is a complete, holistic package.
Know Where the Best Deals Are
Keep a journal handy to jot down information about unbeatable deals on furniture when you find them. Record where, when, and prices. Keep this journal and you will soon have a good sense of the best values around. This gives you the ability to quote lower budgets on future projects.
In addition, web sites are an excellent place to find more affordable alternatives. There are thousands of outlets for furniture online and among those, look for specialist retailers who deal with specific types of furniture, such as this lovely curtains shop.
Once you have developed a streamlined and efficient workflow for your home design projects, that's when you can really start to have fun with them. With your timeline and budget system set up, you can enter into each project with confidence.
Other Posts You Might Enjoy:
3 Ways to Create a Modern Design in your Bathroom
A Healthier Home: 4 Simple Remodeling Tips
4 Design Tips to Make Your House a Home
Share This Story, Choose Your Platform!