All throughout the history of interior design, there's been one style, particularly emanating out of one country that has consistently shown the way. The meaning of timeless fits Italian decor superbly. The post-14th century Renaissance uplifted what was previously England's decor design haven. Suddenly, art and literature played a large role in determining how a home should be styled, in accordance with the culture and mixing with one's personality. What puts many people off even from trying, is the fact that most of their home is modern. So, how on earth would you find space and relevance for the Renaissance decor for your home? It doesn't take as much bravery as it does imagination to know exactly what realms of interior design are still dominated by Italian flair.
Adding Italian Décor to Your Homes Interior
Italian Kitchen Design in Modern Times
Even in today's modern kitchen design, you can recreate the vintage Italian décor style by creating built-in furniture pieces. The drawers are Italian inspired with antiqued finished hardware. The original architecture design had one large kitchen window. I decided to do three smaller arched windows framed with iron lanterns creating a more authentic Italian kitchen design.
A Newish-Old Take on Dining
No more so are the Italian's famous for their decor than in the dining room. Italian cuisine is ranked among the best in the world, and it's been the duty of interior designers for centuries to add to this experience.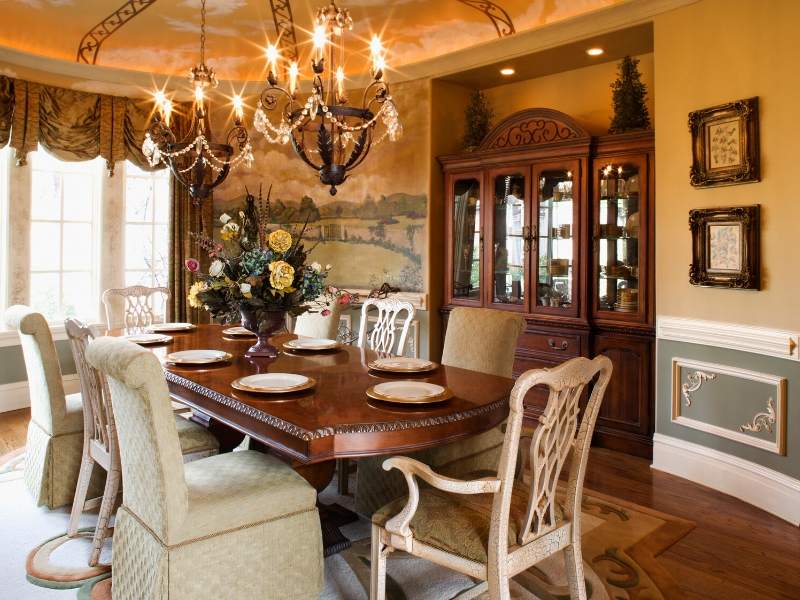 Country manors in the Italian hills have always had the firsthand in defining the style, and no more so than Italian villa living. The strong, deep brown wooden table is the perfect focal point for an Italian style dining room.
Candles Say So Much
Religion is very important to Italy, and thus the candles in the home are to be held upright and with meaning. The traditional holders should bring an air of elegance to your home. They are often described as looking ornate in their detailing and would be great to have hanging or fitted in the entryway, living room or hallway. Italian decor is steeped in tradition, but the interior design style rivals any in the world. The balance of gold, strength, and heritage, is reflected in the furniture.
Other posts you might enjoy:
How Vintage Design Adds a Personal Touch
Vintage Bathroom Design: Keeping It Classic
How to Use Floral Patterns in Your Interior Design
Share This Story, Choose Your Platform!