So many designers and homeowners love floral patterns, although it is a little difficult to implement. It is important to use the florals in an appropriate way or the entire room will end up with the wrong tone. You can easily end up with a design that is too feminine or one that is simply overdone and thinks you have to get flowers delivered, to expand the design scheme, instead consider the following tips:
Tips for Designing with Floral Patterns
Finding the Right Design Balance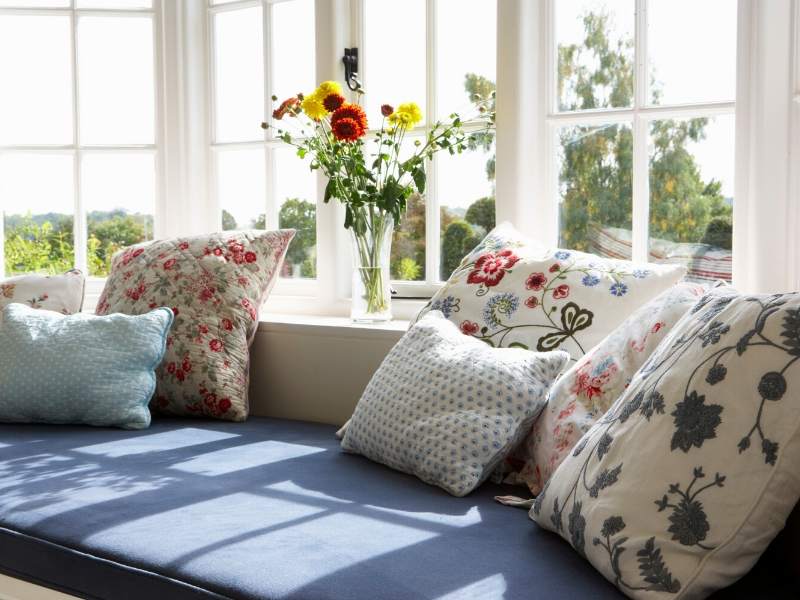 Even before you make the first major design decision, think about the design accessories and materials that can be used in order to incorporate the floral patterns. Examples include curtains, comforters, quilts, blankets, throw pillows, artwork, rugs, china, upholstery, and tablecloths. Accessories are a perfect way to add floral accents to a room and find the right balance. By adding hues found in the floral motifs that fit your taste will allow you to use those color choices on the bigger anchor pieces like furniture.
The Right Style
I never considered myself a lover of botanical prints until I found an artist, Carmelo Blandino, a master artist specializing in botanical art. Floral patterns can be traditional, contemporary or whimsical. Knowing the type of floral patterns that catch your eye is the first step to designing your interiors in floral patterns. You can literally create a focal point with floral detail by keeping a relatively calm background and then popping a floral pattern in the room somewhere, be it a wall, chair or art. Again, it's about finding the correct balance that makes you feel good.
Gender Neutral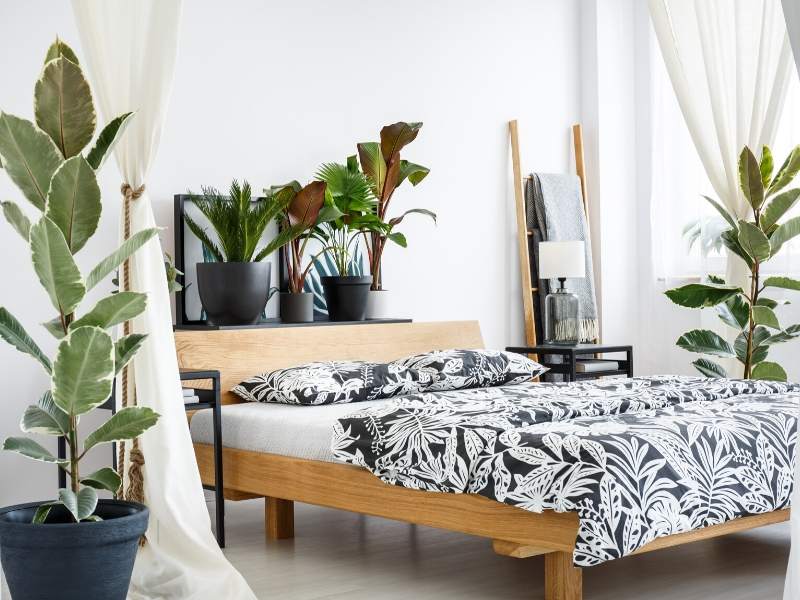 I don't think my husband would be too keen on me decorating our home in loads of bright floral patterns. In order to avoid a style that is too feminine, you can choose from many different botanical options. The common one is to choose the patterns that feature abstract shapes or have muted colors instead of flowers that are intricately detailed.
Flowers are not just blooms. They have beautiful leaves and branches too. You can find many floral patterns that focus more on the other parts of the plant that would take on a more masculine style. Another option is to pick the patterns that include gender-neutral hues. This could include greens, browns, and blues.
Floral patterns can be a difficult challenge for someone who isn't in the field of interior design. You can always consult with a professional that can advise you and help you shop for just the right fit and implement it too. Some interior designers will charge a consultant fee which might cost anywhere from $50.00 – $200.00 an hour which would be worth it in order to get the right balance in your floral design.
Images Courtesy of Canva.
Other posts you might enjoy:
French Interior Design Tips for a Parisian Look
Floral Décor Ideas for a Fresh Home
Vintage Bathroom Design: Keeping It Classic
Share This Story, Choose Your Platform!