Now that the weather is finally changing, many of us are looking forward to Spring and Summer. It could just be our imagination, but our homes tend to look more fresh in the summertime. After all, who doesn't love that first glow of sunlight through the curtains after a long and dark winter? It can really brighten the place up, both literally and figuratively. It can lead to many of us wanting to revamp our homes to match the new, sunny weather. Last year we saw lots of tropical prints during the summer season. 2017's trend isn't too far off from that – but it also comes with a fresh and new spin. Classic floral décor is back. It's one of the easiest ways to breathe life into your home to mark the start of summer. Here are a few ways you can work the new floral trend into your home.
The Use of Floral Décor for a Fresh Home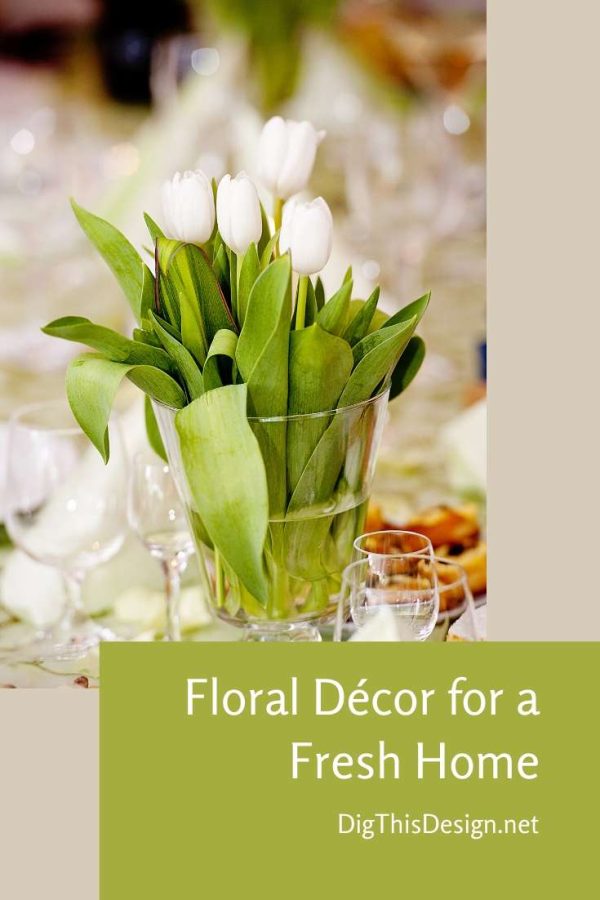 Actual Flowers
This might seem obvious, but you would be surprised at the number of people who don't bring flowers into their homes during spring. This is usually because they are intimidated by the thought of caring for a plant. They are convinced that it will die within days under their care. Yes, it will die eventually, so don't beat yourself up if it doesn't last more than a couple of weeks. Being in a vase is an unnatural state for a plant to be in, so just do your best with it. Either gather your own flowers from your garden or buy a bouquet from local florists. You can usually find advice there on which types will flourish best in your home. If you really can't see yourself caring for plants or flowers in your home, just go for some fake ones instead. Some of them can be surprisingly convincing!
Floral, Soft Furnishings
Just because the cold winter nights are behind us doesn't mean we don't want to get cozy during the evening anymore! Soft furnishings can make your home a much more comfortable place to be in, and they're an easy way to tie in the season's latest trend. If you want to bring the floral décor trend into your bedroom to brighten the place up, opt for a patterned duvet set from a company such as Vaulia. Regarding your living space, dress up an otherwise dull couch with some floral print cushions and a throw.
Floral Scents
Getting the floral look right isn't just about visuals. If you really want to commit to the trend, go multi-sensory with some beautiful floral scented candles. Not only do they look decorative in their cute little holders, but they can add a beautiful fresh scent to your home that immediately makes the place feel more welcoming.
Other Posts You Might Enjoy
Spring Décor – What's Trending for 2017?
Share This Story, Choose Your Platform!