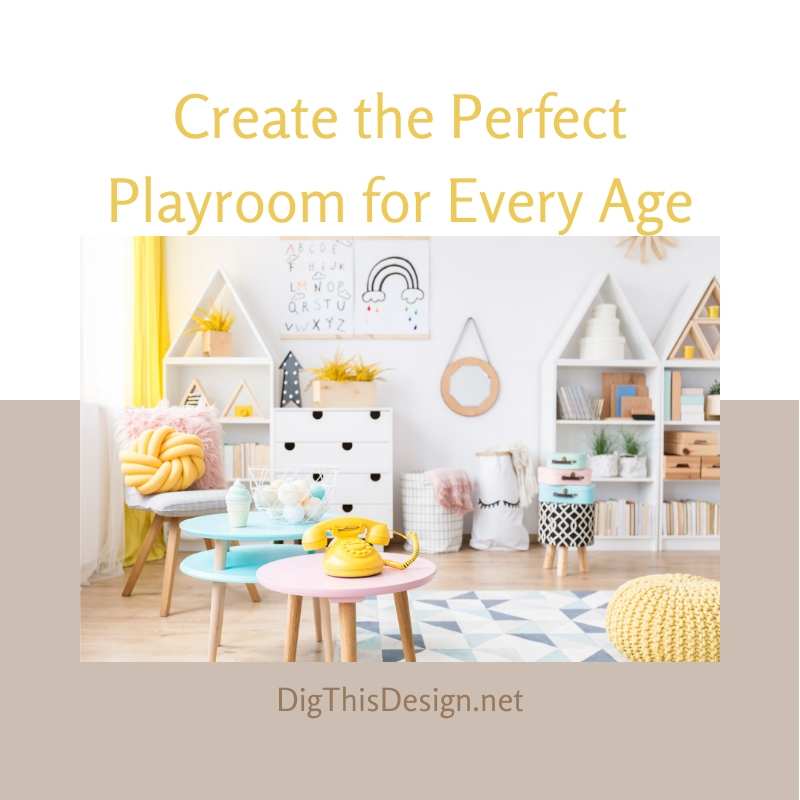 A playroom may be an afterthought for parents when children are born, but they quickly become a necessity. Without fail, children collect toys – lots of toys. They're gifted by people with the best of intentions. Some are used; some aren't.
Toys quickly clutter a home and diminish that carefully-cultivated look and feel you seek. So, when you reach the conclusion that the playroom is a must, here are our top tips for creating the perfect space for all ages.
Inspirations for the Perfect Playroom in Your Home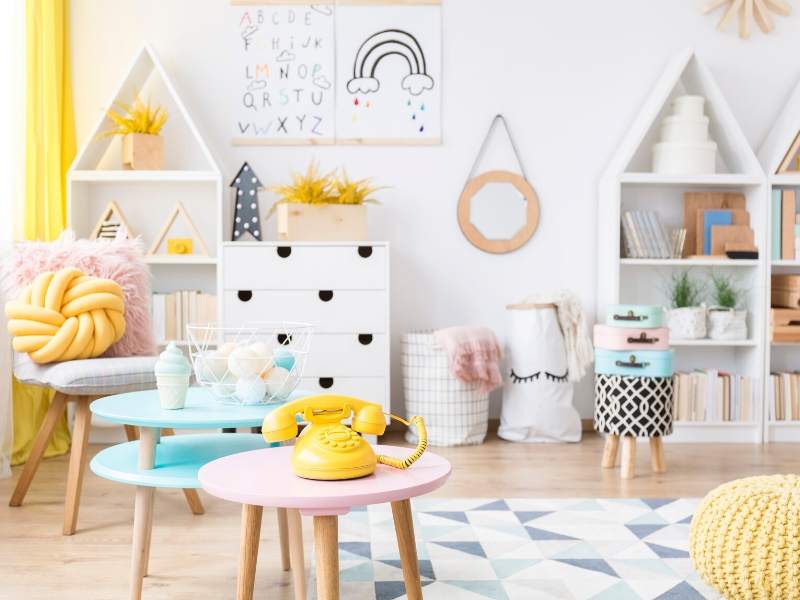 Let in the Light
You want to look for a clean, neutral palette for your playroom. Toys offer bright, over-the-top colors, which become overwhelming in a heartbeat. If your favorite color is gray, shoot for the lightest gray possible. We don't recommend the brightest whites, but pale hues bring peace and order to an otherwise crazy little play space.
Consider Unique Shelving
To make your playroom appropriate for all ages, look for varying levels of shelving. If your room doubles as your craft space, verticle shelves offer a great option for storage. Keep your items on the top shelves, while leaving books and other toys accessible to kiddos. Bins, rolling carts, and storage benches also present toys in a manageable and fun way.
Use Their Artwork
The rest of your home belongs to you. The playroom, however, offers a little taste of freedom for the little ones. Because of this, it's the perfect place to display their artwork. Sure, keep touches of their masterpieces on your refrigerator, but let little Picasso have a gallery in the playroom. We love the idea of stringing their artwork like a garland with clothespins. Even better? A chalkboard wall.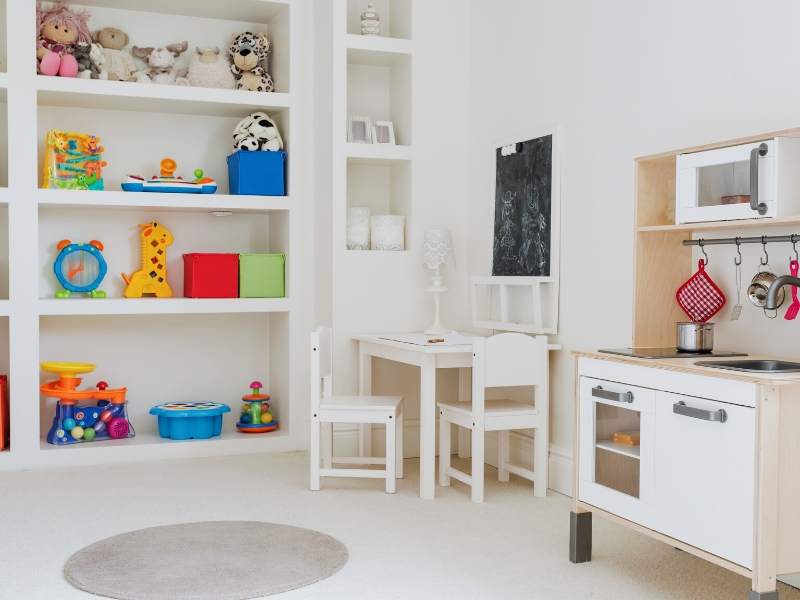 Create a Reading Nook
Books don't always keep their interest because there are so many other toys and noises around. Create a calm, quiet little nook – perhaps even in a toy teepee – to offer the perfect place for them to read. Leave the books open and accessible, making it all the more inviting.
Put the Fun in Functional Playroom Furniture
While your room should have neutral walls, children's furniture is the best place to go bold and fun! Add a dash of whimsy, choose bright colors, and go for comfort and style. All the elements will come together in the end. It's important to make sure that the pieces are fun for them, comfortable for you to lounge around, and durable enough to withstand lots of play.
The bottom line is simple. Playrooms take work, but they're worth it. You'll enjoy less clutter, your children will enjoy more space, and the whole family will appreciate the value of an area dedicated to them.
Other Posts You Might Enjoy:
Tips to Save for Your Dream Design Scheme
Sixties Style – Bringing Retro Design Back to Life
4 Ways to Future-Proof Your Bathroom Design