When creating a commercial building design that people want to visit, the architecture of the building has a tremendous impact. An architect can make a building user-friendly, so people naturally use the space as intended. Or, the architect can design the building with aesthetic value but little function with a complex design that people can't use well. In fact, finding the right architect is a key component to successful commercial building design.
Here are three ways that the architectural design can impact the overall use and function of commercial building design. If this topic piques your interest, we invite to to continue reading to learn some interesting facts about commercial building design and the role of architecture.
Your Guide to Commercial Building Design and the Role of Architecture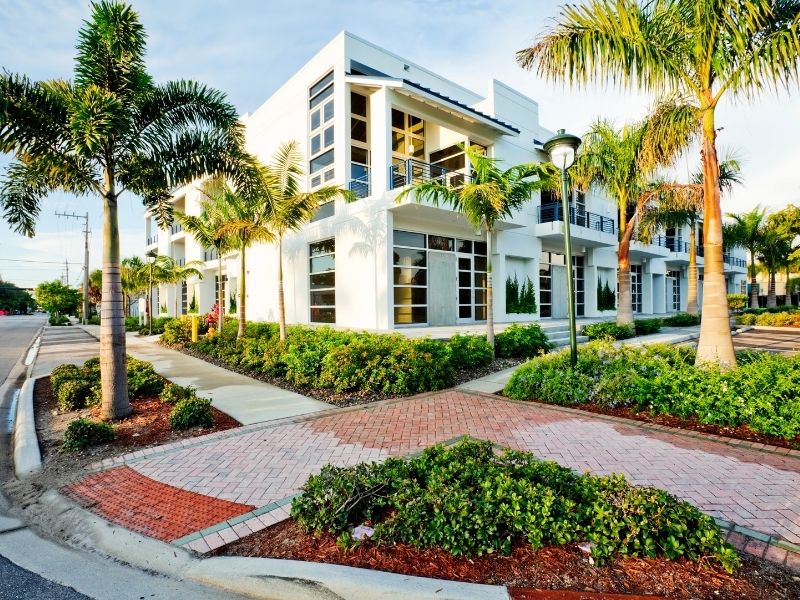 Considering the scale of the project.
The scale of the project is the first way the architecture impacts the design. A large-scale project, like a high-rise or spacious shopping mall, is a complex design than a smaller project, like a dispensary in Washington, DC, or a small dental office in a suburban community.
For a large-scale project, the architectural design must consider the needs of all users. An adequate number of restrooms, the overall flow of common and walking areas, storage space, foundational support, and designing the spaces for individual users are all important to large projects. Also consider local building codes and the regulations that surround larger building structures.
Smaller projects may not must focus as strongly on building support. However, they do must focus on using inch of space efficiently. Overall, smaller space means every inch must have a purpose, and architectural design can ensure this happens.
Evaluating the space's unique needs.
No two commercial spaces have the same needs. The architectural design ensures that the space has exactly what it requires to meet the needs of its user. For example, a medical or dental office must have enough space to keep the areas sanitary and sterile. On the other hand, a retail space must have large, open areas for shopping activities.
Commercial designs must incorporate features like lifts or escalators to move people from one part of the building to another, and sometimes they need spaces for cooking, technology rooms, break rooms, and even conference rooms. All of these must blend seamlessly into the architectural design, and that is one of the challenges of building a commercial space.
This is a unique aspect of commercial building design because the needs of a commercial project are so varied, unlike residential projects where the need is singular in providing a living space. A commercial space may need storage areas, delivery areas, entertainment areas, and office space. All commercial buildings need restrooms and entrance areas that allow people to access the space. The overall design must incorporate all of these features.
Aesthetics as a part of design.
Finally, commercial building design must be aesthetically pleasing. Few people are going to visit a store that looks like it is in a rundown warehouse building. While considering function, commercial architects also must consider aesthetics.
Often aesthetics and function go hand in hand. A retail building has a large, open space that incorporates lighting and design elements to draw attention to the products on display. A doctor's office uses designs to make it feel more inviting and keep patients comfortable. A high-rise building uses architectural design to draw attention to the very structure itself, so more people are interested in renting space within the building.
Designers must strike a balance between aesthetic and function. While creating an eye-catching design will turn heads, if the space does not function well for its occupants, the owner will have a difficult time using or renting it. The space must catch attention while also fulfilling its role for the occupant.
In conclusion.
Clearly, commercial building design is not as simple as building a residential space. It requires careful attention to the unique needs and use of the space, combined with the right aesthetics to ensure people are drawn to the building. For this reason, most people who are building a commercial space, even just a small one, will utilize the help of a design professional and an architect to ensure the final design meets their needs in every way.
If you have any questions or suggestions, we always love to hear from you in the comments below. Also below are links that will take you to more fantastic articles about ALL things DESIGN for your home or business.
Images Courtesy of Canva.
Other Posts You Might Enjoy:
3 Examples of Wellness Architecture for Your Home
5 Great Examples of Mid-Century Modern Influential Architecture
Architecture Software Trends to Watch
Share This Story, Choose Your Platform!