In the United States, the influences of what would later become the Mid-century Modern Movement remained strong until the mid-1960s. As a matter of fact, this style came into its own from the International and Bauhaus movements and became an exclusively American style. In addition, Brazilian and Scandinavian architects are also influential as you can see by the clean lines and integration with nature.
Furthermore, you can identify Mid-Century Modern homes by their sleek, angular appearance, and flat or slightly sloping roofs. Additionally, the design sometimes includes a steel frame, walls of glass, concrete floors, and plain masonry building materials.
The mid-century modern home design continues to attract many homeowners with its distinctive style. To further demonstrate this style, here are some existing homes that are a great influence in the Mid-Century Modern style.
Influential Architecture of the Mid-Century Modern Movement
Lovell Beach House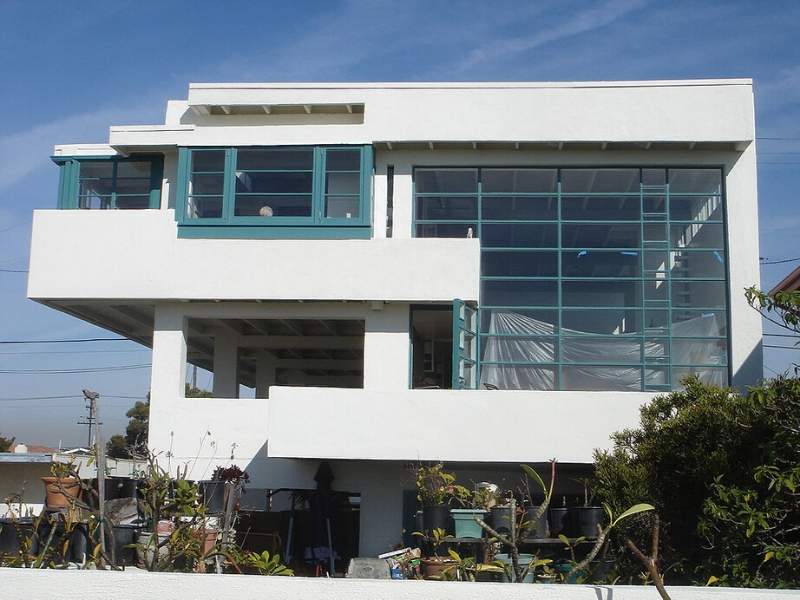 This home was completed in 1926 on the Balboa Peninsula in Newport Beach, California and was designed by Rudolf Schindler, one of the most renowned architects of this era. The living quarters raise up by reinforced concrete forms far above the ground level which gives the house a breathtaking view of the ocean. To further enhance the landscape of a home such as this one, we recommend the best outdoor wall art to complement your garden.
Gropius House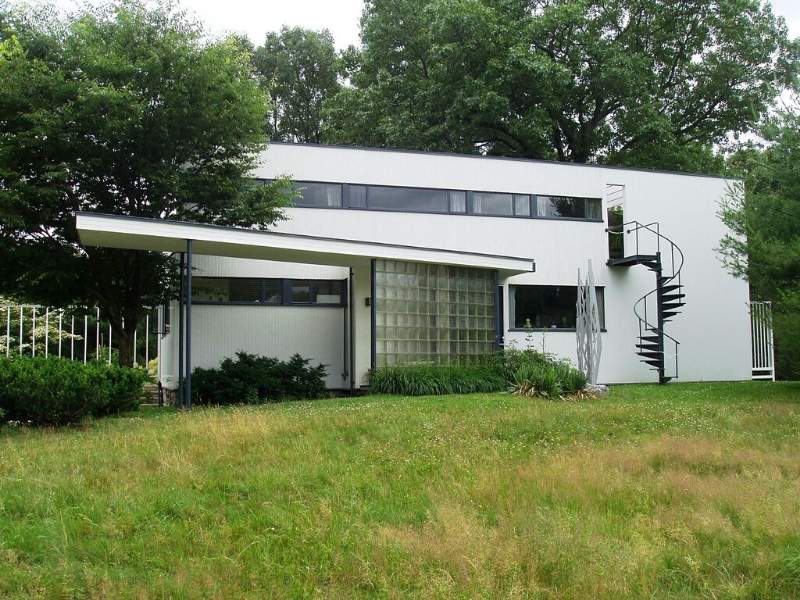 This house is named after its architect, Walter Gropius, and was built in Lincoln, Massachusetts in 1937 for his family. Two things that catch the eye are its white surfaces and unique windows. The aesthetics are stunning and a good example of the influence of the Bauhaus style that influences the Mid-Century Modern genre of architectural design.
Eames House
This home was designated as a National Historic Landmark in 2006 and stands in the Pacific Palisades neighborhood of Los Angeles. The famous husband-and-wife design team of Charles and Ray Eames designed and built this home in 1949 and it served a dual purpose as both their home and studio. What is attractive about the Eames house is the overall design of the steel structures and windows.
Glass House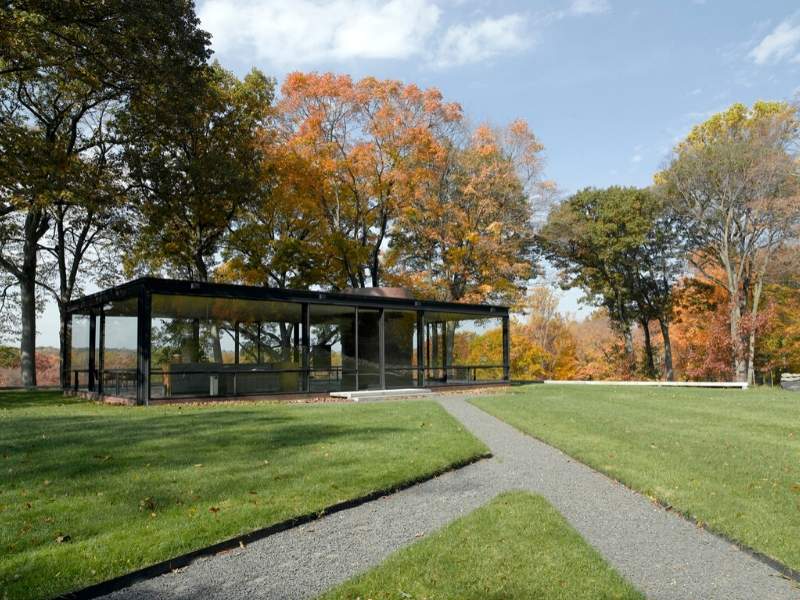 This house in New Canaan, Connecticut was built in 1948-49 and was designed by Philip Johnson. Additionally, it is now a National Historic Landmark that is open for tours! This home was a very influential project for both Johnson and modern architecture.
Farnsworth House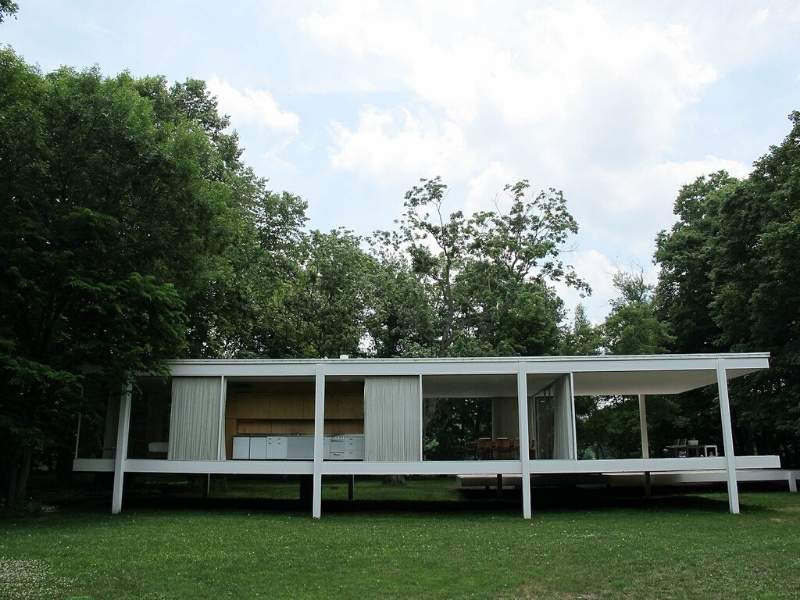 The Farnsworth House was designed by Miles van der Rohe in 1945 and construction finished in 1951. It shows the influence of both the International Style of architecture and the Modern Movement. Moreover, it is a good example of the modern movement's sleek design that also incorporates the natural surrounding environment.
I hope you have enjoyed these architectural delights and gain design inspiration from them. The Mid-Century Modern Movement remains a strong influence in the architectural designs of homes around the world. Additionally, you will find these influences in new home construction, interior design, furniture, and decor.
Other Posts You Might Enjoy:
Modern Home Design; 11 Ideas for Your Inspiration
3 Examples of Wellness Architecture for Your Home
The Magnificence of Arches in your Home Interior
Share This Story, Choose Your Platform!