Wellness architecture is cutting edge design and trending. However, this is not only a trend, but it is also here to stay. If you are not yet familiar with this term, here is a brief explanation.
According to the Global Wellness Institute, Wellness Architecture Initiative, "Wellness Architecture is the practice of architecture that relies on the art and science of designing built environments with socially conscious systems and materials to promote the harmonious balance between physical, emotional, cognitive and spiritual wellbeing while regenerating the natural environment. Human health, wellbeing, and comfort are key design considerations that augment a foundation rooted in sustainable and regenerative design practices."
Wellness Architecture & Design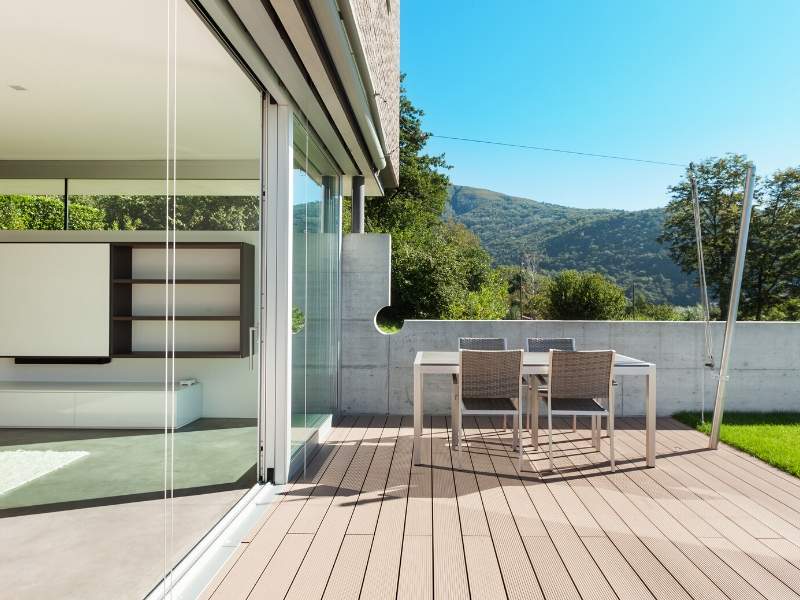 How Buildings Affect our Wellbeing
If you think about it, we spend 90 percent of our time inside so naturally, the space in which we live, work, or play has a huge impact on our overall wellbeing. So why not design with wellness in mind?
"We shape our buildings; thereafter they shape us."
— Winston Churchill
To give you an idea of what this looks like in our homes, here are a few ways that you as a homeowner might take part in this trend.
Build your color palettes with the naturally calming colors of the earth.
Remember to keep air flowing through your home to avoid stale and unhealthy air.
Check for organic and upcycled products whenever possible such as eco-chic furniture design.
Invest in lots of indoor plants to help keep the air healthy as well as the harmonious visual effect of plants.
Use appropriate levels of lighting depending on the room and its purpose.
Natural light is always best, so whenever possible, bring in the sunlight.
Switch over to solar energy wherever possible for a lower carbon footprint.
Opt for building materials that are natural and non-toxic, such as marble, wood, or 100% cotton upholstery.
Set aside a designated space for meditation and quiet reflection.
Build an exercise room with lots of free-flowing air and natural materials.
Invest in your kitchen with decor and appliances that give the incentive to eat at home more often.
Design your spaces to keep them open and welcoming for great communication.
Wellness Design Ideas for Your Home
• Indoor Outdoor Jacuzzi and Showers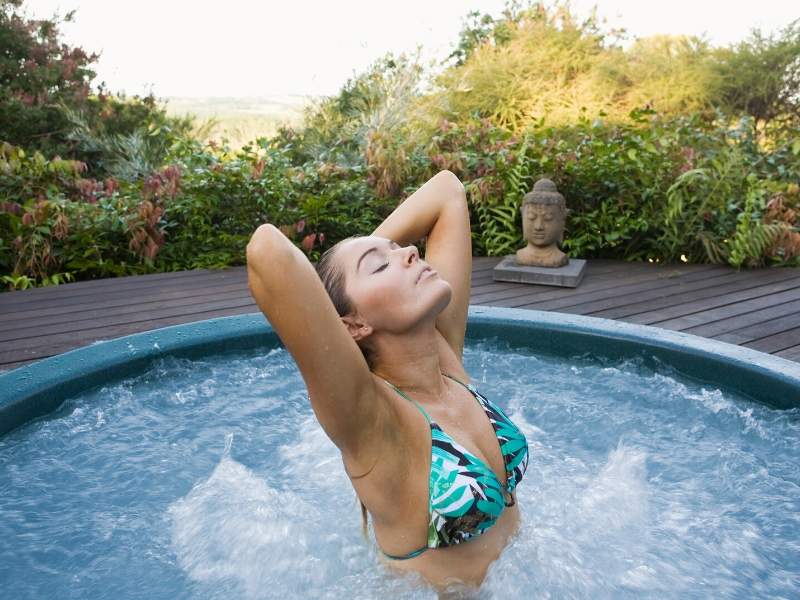 An outdoor jacuzzi experience a wellness dream. The qualities of this space are further exemplified by the natural finish wood along with privacy shrubs for a prime example of earth elements in a healthy design.
• Green Walls Inside the Home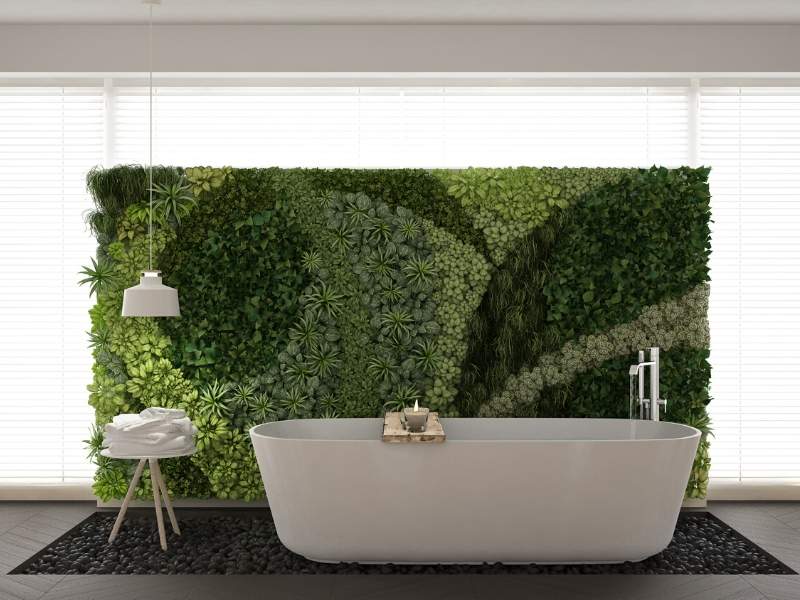 Inside green walls is an incredible way to bring the outside in and create a healthier atmosphere in your home. Many people enjoy this green solution in other rooms of their homes as well. Altogether, this room is a fantastic example of wellness architecture and interior design.
When homes are designed with health and happiness in mind, everyone benefits. Whether you want to change a lot or add a few healthier design spaces in your home, continue to search for ways to bring a higher level of wellness into your home for the lasting and serene enjoyment of you, your family, and guests.
Other Posts You Might Enjoy:
How to Purchase Office Furniture for Your Creativity
4 Tips to Build a Green Energy Efficient Home
Recycled Aggregates for a Low-cost and Green Choice
Share This Story, Choose Your Platform!