Modern home design evolves and changes quickly, so we want to keep you on top of what the current trends are. Perhaps you already own a home and want to make upgrades or you are currently in the market for a new home. Either way, there are basic things you need to know before you make the decisions. Here are 11 ideas to get started with modern home design.
11 Modern Home Design Ideas
Open Living Spaces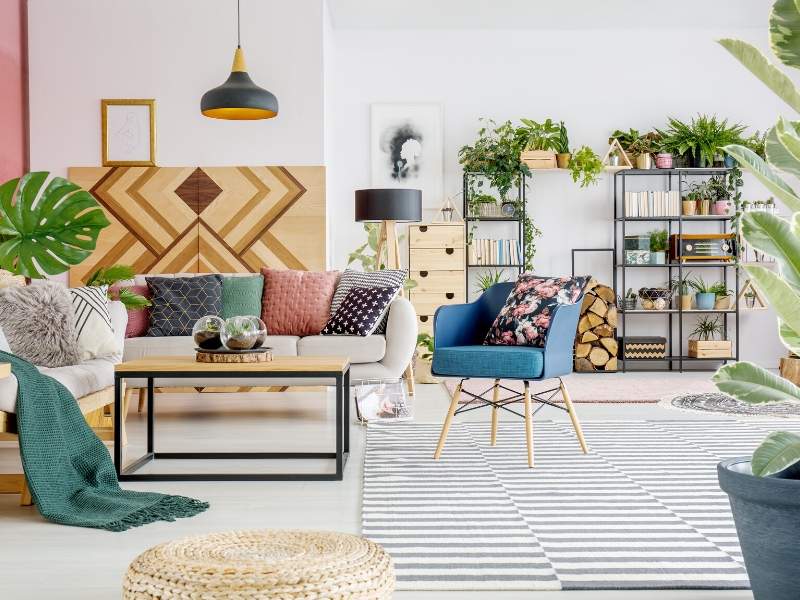 A home with this type of layout has one or more large, open rooms that function as multiple rooms within a single living space. It allows sunlight from windows in the exterior walls to spread through the home. This is an effective design for a spacious flow that allows open communication between family and guests.
Spacious Kitchen Counters
Whatever you do in a kitchen is done on a countertop. A spacious counter in your kitchen is a great way for families to gather together to help in meal preparation.
A large kitchen island affords extra counter space and is a nice spot for family, friends, and cooks to talk and prepare meals. This is an added value for families who gather in the kitchen while their favorite meals are prepared.
Convenient Food Pantry
Every homemaker wants to have a pantry of supplies. Food pantries provide a space for organization and convenient, quick access to your canned goods, dry food, condiments, and spices. This is by far one of the most sought-after house amenities by new home buyers.
The first thing to decide is if you want a walk-in or a built-in pantry. Walk-in pantries offer more space and wall to wall shelves, but a built-in pantry is more space-efficient.
Energy Efficient Appliances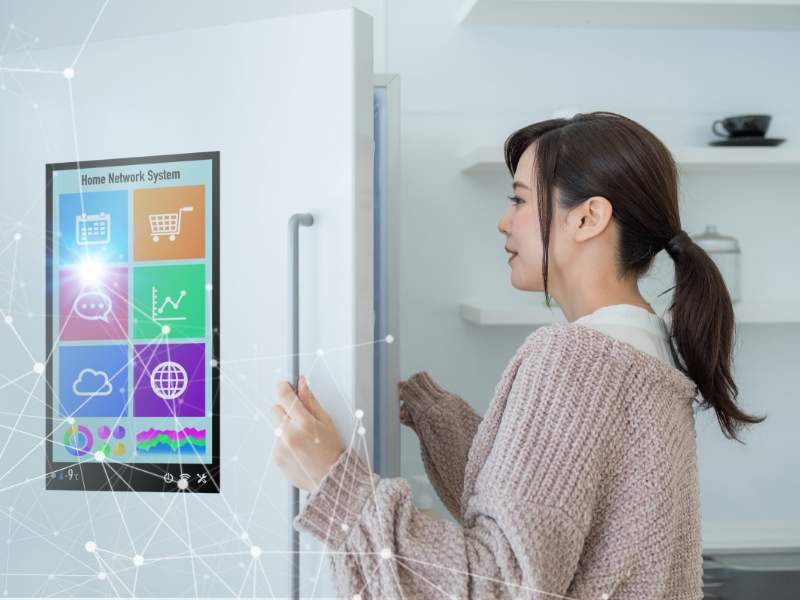 If you are concerned about the environment, the installation of energy-efficient appliances is paramount to the idea of saving the planet. In addition, prospective homeowners look for homes that have energy-efficient appliances already installed. Remember that it is also an added value if you want to sell your home someday.
Maximize Storage Spaces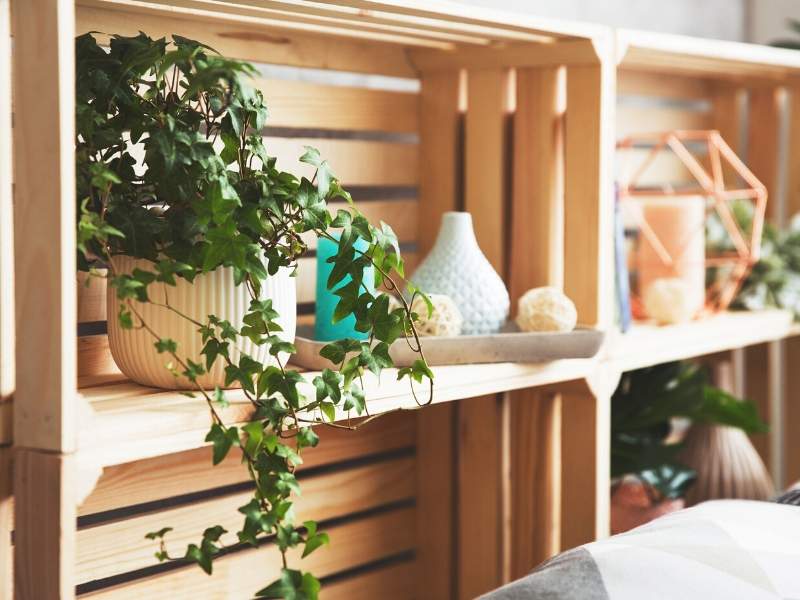 Every home and family needs adequate space where they might store things such as in walk-in closets, racks in the garage for tools, and added storage under stairs.
Usually, new homeowners find ways to further maximize the house space but to have it ready when they move in is always a plus.
Deck or Patio
A deck or patio is a good way to extend the inside of your home to the outside. This is perfect for entertaining guests plus you add to the actual floor area when you design your home to extend outdoors.
There is a wide selection of outdoor furniture to add to your deck or patio that will make your patio or deck as comfortable, wonderfully designed, and inviting as the interior of your home.
Low Maintenance Landscapes
Many homeowners commit to long hours to the maintenance of their yard. However, with the right selections, your yard work is greatly reduced. For example, you might select trees or shrubs with low-shedding. Also look for plants that require less fertilizer, less water, have fewer pests, or are fire-resistant.
Please keep in mind that different climates have different types of low maintenance vegetation from which to select. We recommend that you check with your local nursery for low maintenance plants to grace your outdoor experience. They are your best source to know which plants will do well in your area.
Home Design | Valley Villa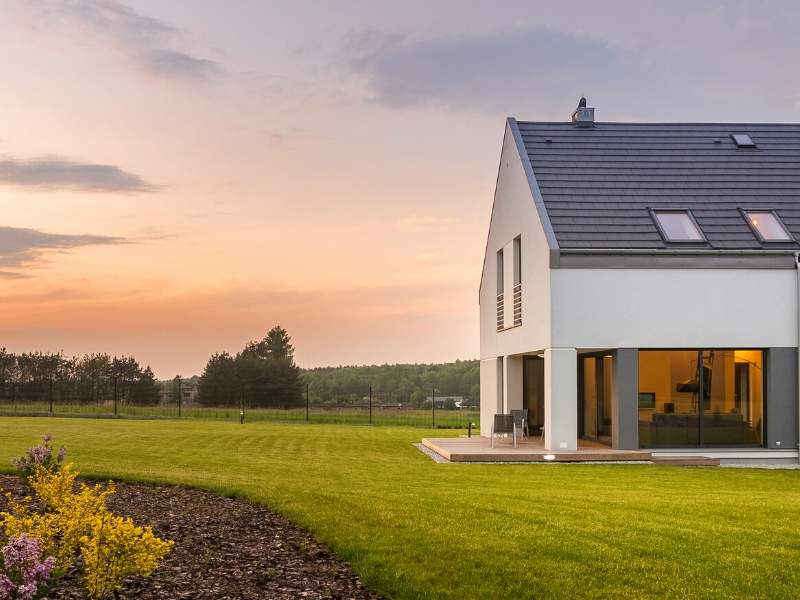 What is your lifestyle? Valley Villa's modern home design is inspired by life in a valley. The type of design that characterizes the Valley Villa is the blend of the materials used in the structure with the surrounding area.
Valley Villas are often clad with wood and coupled with a paved driveway which is an excellent complement to the natural surroundings.
Home Design | Open Outdoor Plan
Nature is natural decor when you take the inside out and bring the outside in. An open plan is a union between nature and building materials that include wood, steel, and concrete.
The purpose of the design is to blend the house with the ambient environment of nature. This design concept exposes some parts of the structure to the outdoors so perhaps your family and guests will enjoy the sun and breeze while they relax inside the home.
Pavement and Driveways
For any home exterior, you want good, well-installed pavement. This allows ease of entry to your home and a graceful exit when you leave. Avoid the pavement cracks and accidental injuries with regular maintenance. Nothing gives more curb appeal than a well-maintained home, landscape, and pavement.
To ensure your pavement is maintained to be safe, durable, and attractive, always consult with a professional and reputable contractor. SaveOnPaving.com will help you find the nearest and least expensive contractor who can help you with this kind of job today. All you have to do is go to their website and provide your zip code to find a good pavement contractor in your area. A trusted, reputable contractor will deliver cutting-edge pavement preservation methods.
Repairs for pavement might include repair fills and seals for cracks, asphalt rejuvenation, micro-surfacing, and fog seals.
Crack fill is less expensive while crack seal adds extra protection against further damage.
Micro-surfacing adds a layer of non-skid protection.
Fogs seals restore flexibility to an old asphalt surface.
We hope the information presented here will guide you successfully through your new purchase or upgrade to modern home design. Continue to do your own research into these ideas so that your home is one that meets your greatest dreams and expectations.
Images Courtesy of Canva.
Other Posts You Might Enjoy:
How to design a Minimalist Home Office
Style Inspiration for the Open Feel Modern Home
The Ultimate Guide to Minimalist Office Space
Share This Story, Choose Your Platform!