People are always buying clothes and they mostly use clothing stores that are online. It's a never-ending demand and now that this is an available option online, people are buying more than ever. So, it's quite understandable that you are thinking of starting an eCommerce clothing business. 
How To Create Clothing Stores Online: 4 Essential Tips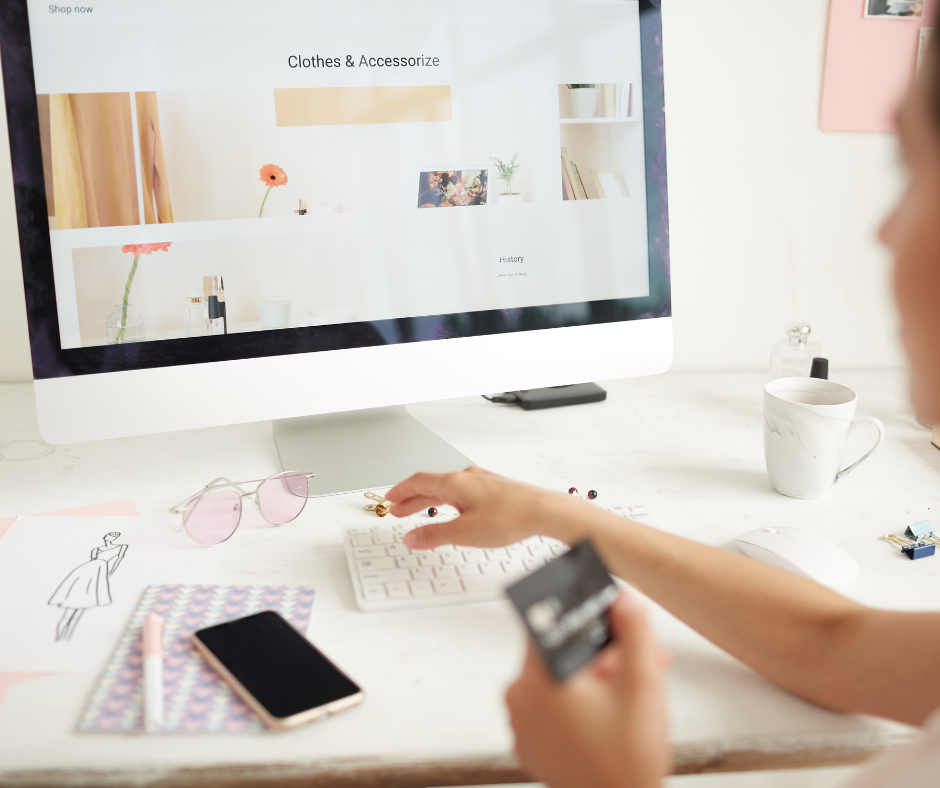 Should you be starting an online clothing store?
With the right business plan and proper execution, opening clothing stores online is a brilliant business idea. Brick-and-mortar stores keep their foothold in the industry still with most of the purchases happening in traditional retail shops. Even so, the interest in online stores has grown tremendously over the years, even more now due to the pandemic. 
The younger generations are busier than ever, not to mention highly used to technology. Research shows that the majority of Millennials and Gen-Xers prefer buying their stuff online to buying them at physical stores. Why wouldn't they? Buying online means more choices for them, and they don't have to go to the physical store to get their clothes. For entrepreneurs that have online stores, there are even more perks. It will take some time to establish an online storefront and a lot of effort to promote it online.
However, the investment is significantly lower and the potential reach is enormous, especially if you plan to expand and sell your products to more than just locals. Even 15 years ago when this just became an option, it was smart to open such a store. As a matter of fact, the most visited online stores today are the ones that have been researching the market for the longest time. At this point, projections are predicting that, in less than two years, the clothing sector will double the amount it reached in the last couple of years.
Tips For Starting a Successful Online Clothing Store
This means that the eCommerce clothing business has tremendous potential. You should grab the opportunity but before you do so, make sure that you know how to start and operate a successful online clothing store. 
Here are some great tips to get you started.
1. Perform Thorough Fashion Market Research
No decision is an informed decision unless you perform some research beforehand. If you want to maximize your chances of attracting people to your online clothing store, you need to start with research. This will take some time and require different strategies and tools, but it will all be worth it when you turn it into a profitable business plan. Luckily, some tools can make your work much easier. Tools like Askatest are ideal for fashion market research because you can easily customize, optimize, and share surveys and other testing tools to collect the necessary information. 
2. Choose a Clothing Niche
People have different fashion ideas and preferences. If you spend a couple of minutes looking at people's choice of clothing in a crowded place, you'll instantly notice that styles can differ greatly. At this point, you should realize that not everyone is your target audience. They all need clothes, but not everyone will want what you are selling. Instead of trying to sell clothes to everyone, start small and pick a single niche. You are very far from expanding to the global market and catering to the needs of every demographic. At this point, you should pick something more specific based on your budget, business goals, and personal interest. When the word starts spreading about your online store and you start achieving great results, you can consider expanding your selection to more demographics and niches.
3. Choose a Business Model
One of the biggest decisions you'll have to make regarding your online clothing store is about the business model. There are different ways to handle selling clothes online, so you need to decide what business model you'll be using. The most common options you have are:
Print on pre-existing clothing on demand. In most cases, these stores have no stock of ready-to-sell products. They transfer the printed design onto clothes when an order is made.

Private label clothing. In this case, you need to partner with popular manufacturers and sell products by their brands. You'll be asked to pay an upcharge for branding.

Custom cut-and-sew. In this case, you'd be designing, creating, and selling your own products. This is a much costlier venture, but it's the most unique type of business model you can pursue.

Drop shipping. Many argue that this is the simplest business model of them all. In this case, you're the middlemen. You get an order and you order it from a third-party company, asking them to deliver it directly to the customer. Still, while this is the cheapest and least riskier option, the competition is enormous and what you're selling is hardly unique.
4. Publish and Promote your Clothing Store
Let's say that you have your clothes ready, you have created a website, and you are ready to go live. Once you do this, you cannot expect people to find you on their own. It takes time and effort to rank higher in search engines, which is why you need to work on promoting your clothing stores online. 
Here are some ways to do this.
Email marketing
Email marketing was, is, and will probably remain the one sure way to target and reach your customers. This strategy has an average ROI of $42 for a single dollar spent, making it the most affordable and most promising way to promote an online brand. Emails will introduce your store to targeted customers, confirm their orders and other activities on your website, inform them of promotions and special deals, and keep the fan base coming back for more. Since you'll need to send emails rather regularly to get the return on investment, you should choose a great tool for it from the start. One highly popular tool for this today is Klaviyo but, since this is often too costly for new online stores, there are some great Klaviyo alternatives that you could look into. 
Klaviyo is packed with insights and customer data, but its design and navigation can be complex and overwhelming. Add the high pricing to this, and this is not a really good fit for a service-based business like your new store.
If you want something more affordable, simpler to use, and still very effective, Flodesk is a great choice for you. This tool has design-focused email templates that can be customized within minutes, personalized, and help you promote.
Social Media Marketing
Social media is a must-use strategy for online businesses, especially the ones that are just starting out. If you are opening new clothing stores online, chances are you don't have a big email list just yet. This limits your options in terms of email marketing, which leaves you with social media – the place where everyone hangs out these days.
Social media can be a great place to get your message to the target audience. Approximately 27% of all web users are looking for new services and products on social media. With quality content and sponsored and promoted posts, you can reach the people who are most likely to buy from your new store. 
Quality content
If you want people to fall in love with your store, you need quality content of different kinds. For starters, you need top-notch product images and videos that are realistic and show the customers what they'll be getting. No one today wants to buy clothes based on a simple text description. People won't buy your clothes if the images are blurry or they cannot see them from all sides. That being said, it's highly important to create quality content to sell clothes.
You need to create amazing images, and possibly videos that show the pieces of clothing you are offering. Descriptions are very important, too. People will want to know what they are buying, and keywords in your descriptions can do wonders for your site's SEO. An estimated 49% of all customers use search engines like Google to find new products or services. SEO-optimized content is the only way to get higher in search results.
Site Design
The user experience on your clothing store website is very important. People won't stick around to buy from you unless you have a site with easy navigation. Make sure you are offering them all the information at their fingertips.
That being said, you should make sure that the CTAs are clearly listed, the site looks and loads perfectly, and that you have a simple and clear checkout process.
Is your store ready to go online? Let's make it happen!
Creating clothing stores online requires a lot of work, but it can turn into success in no time if you take the right steps to make this happen. Seeing how this is one of the fastest-growing, most popular markets these days, you can become very successful with the right business plan. Just follow these steps, plan carefully, and dedicate time and effort to making it all happen. You'll become one amazing clothing entrepreneur in no time!
Other Post You Might Enjoy:
How To Transform Your Workspace into a Home Office
4 Ways To Promote Your Company's Name
4 Easy Marketing & Design Tips to Promote Your Cleaning Business
Share This Story, Choose Your Platform!