Denver is a haven for outdoor sporting enthusiasts of all kinds. Rock climbers, skiers, snowboarders, mountain climbers, and casual day hikers all converge on the Mile High City to chase their thrills and admire the breathtaking scenery.
4 Tips for Designing Your Outdoor Gear Store in Denver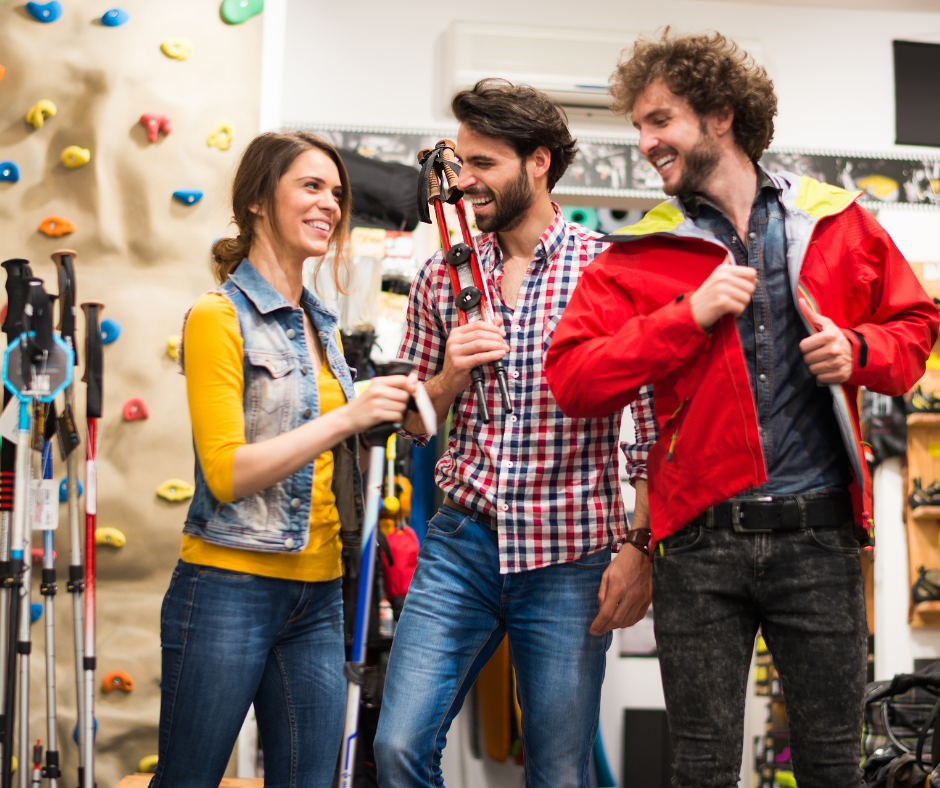 If you're looking to open a new boutique in Denver, an outdoor gear store sounds like a sensible choice. But that also means there's a lot of competition. How can you make your store stand out?
Here are some tips for designing and setting up your outdoor gear boutique in Denver that will grab the attention of passersby and make your store the new go-to for your neighborhood's sporting needs.
1. Enlist Professional Movers
Most of us have some experience with relocating residentially, but moving into and setting up a retail store is a whole new ball game. Think of all those display racks, shelving units, and check-out counters that need to be installed! Instead of taking all of that on yourself, consider researching Denver moving services that offer commercial moving. Professional movers are trained to measure up to exacting safety and efficiency standards, and they'll be ready to set up and arrange all of the furniture and storage units in your boutique to your exact specifications.
2. Create a Planogram to Visualize Your Space
It might be tempting to jump right into setting up your store, but if you don't have a concrete layout planned, you could end up making choices that will be detrimental to your sales later on. Studies have shown that certain store layouts and shelf designs have a positive effect, not just on customers' opinions of the store itself, but on their purchasing and shopping behavior.
A detailed planogram will help you figure out the best way to showcase your products within your store's square footage and shape. You'll be able to "see" your store before you've actually set everything up, which will help you feel confident in your choices and save you time experimenting with different physical layouts.
3. Construct an Enticing Window Display
Who doesn't love an eye-catching window display? They add color and vibrancy to a neighborhood shopping district. But studies show that window displays do more than brighten up a street; they can also influence consumer shopping decisions by providing helpful information about what sort of merchandise the store sells at a glance.
Think about displaying merchandise in your windows that matches the season. In summer, for instance, you could set up a hiking or camping display; when winter approaches, show off your skiing and snowboarding equipment. Your regular customers will be excited to see what you come up with as the seasons change, and people passing your store on the street will be drawn in when they see their favorite outdoor activity being showcased in your windows.
4. Get Creative with Mannequins
A window display is one thing, but who says you can't have exciting dioramas inside your gear store, too? Rather than arranging your mannequins in traditional, stationary poses, consider putting them in dynamic positions that reflect different outdoor sports. For example, a mannequin wearing leggings and a rock climbing harness will be far more interesting if it's climbing up the wall than if it's just standing in the corner of your store. Get your customers excited about purchasing and using your products by displaying them in action.
Bring Your Denver Neighborhood the Best Gear Shopping Experience
Utilize these four design tips to ensure your new outdoor gear store is a tremendous success!
Other Posts You May Enjoy:
5 WAYS TO MAKE YOUR DECK FOUNDATION LAST LONGER
FLOORING OPTIONS FOR RENTAL PROPERTY: 7 BEST MATERIAL
6 TIPS ON BUYING RIGHT WOOD DECK | BEST GUIDE FOR TRAILERS
Share This Story, Choose Your Platform!