There are so many flooring options and if you own a rental home, you may see signs of wear and tear on the floor. You never know what stains or marks your tenants will leave on your floors, regardless of whether they have pets or have rented for an extended period. Increase your rent by upgrading your flooring and creating a clean environment for your future tenants. Tenants will appreciate the time you took in installing great flooring.
Flooring Options For Rental Property: 7 Best Material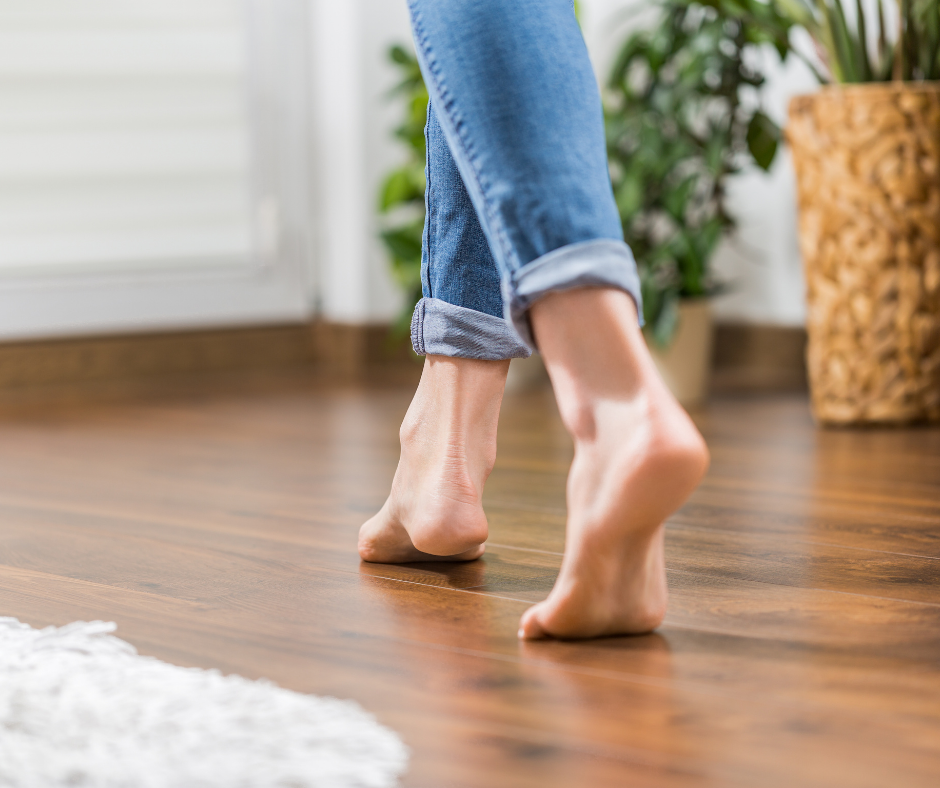 Because an investment property's primary aim is to generate revenue, the cost of new flooring must be justified—you'll want to choose the flooring that fits a few criteria while also earning more from renting out your place. Consider the following flooring options for your rental property.
1. Carpet Tiles
Carpet tiles are the optimal choice for a quick flooring transformation. They're a recyclable and friendly flooring option. They're reasonably priced and simple to install. When used with low-tack glue, they're ideal alternatives for installing temporary flooring without causing damage to the existing flooring. Are you worried they won't last? Many hospitals, airports, and other high-traffic areas worldwide actually use commercial carpet tiles.
Order them in boxes according to the quantity required, cut them quickly, and glue them together with small adhesive dots to create a unique and cool wall-to-wall design. Purchase additional pieces in case you need them for future repair. You can also unleash your creativity by combining patterns and colors.
2. Vinyl Floor Decals
Certain businesses provide peel-and-stick vinyl stickers that can be put to virtually any surface. Vinyl floor decals are a fantastic way to customize the look of property flooring. If you've always desired a wild tiling pattern on your kitchen floor, floor decals can help you achieve it. Vinyl is one of the cheapest flooring options, which is great for a quick turn around.
When purchasing floor decals for installation, look for those that feature a detachable design. Test the decals in a non-visible area before placing them around the home to guarantee they'll not damage the wood floors. After all, you don't want your design ideas to endanger the integrity of your property.
3. Laminate Planks
Because of their ability to be laid over the carpet, laminate planks are an excellent option for a temporary floor. Laminate flooring is a product of medium-density fiberboard (MDF) and a wear layer of melamine. It's scratch-resistant, water-resistant, and waterproof sometimes, making it an excellent temporary flooring option for rental properties.
Using the interlocking tongue-and-groove installation technology, snap and lock them together over your existing base. When installing over the plush high-pile carpet, be sure to cover the entire carpeted area with 14-inch-thick plywood to ensure a stable installation surface.
4. Engineered Hardwood
While every homeowner appreciates the natural beauty of genuine hardwood, it requires considerable maintenance. It's inconvenient for rental properties because not every renter will maintain them. On the other hand, engineered hardwood offers a few advantages over solid hardwood. If you like the look of hardwood, this is a really great flooring option for you.
Engineered hardwood is more effective in absorbing sound and is more resistant to humidity changes. Because of the strength of the cross-construction of the core, they can install it on all floors of the residence. If your renters clean their units, remember that incorrect cleaning can cause more severe problems.
5. Foam Tiles
Foam tiles are an easy-to-care-for option for avoiding floor wear and tear. They're ideal for home gyms and children's playrooms. Sliders can protect large pieces of furniture placed on top of the foam tiles. Closed-cell foam is odor- and moisture-resistant, and it's now available in wood grain and vibrant hues.
6. Vinyl Planks
If you want a more authentic hardwood or stone look, plank vinyl flooring is the most cost-effective way to achieve this impression. Unlike sheet vinyl, planks come in various sizes, which simplifies installation.
Install vinyl planks with glue or with a peel-and-stick, click-and-lock method. Installation is typically straightforward, even for individuals unfamiliar with home repairs.
7. Composite Decking
Certain renters wish to improve both the exteriors and interiors of the property. So, if you want to replace an older concrete patio or deck, composite decking is perfect for you.
Clip composite decking tiles together to form a seamless surface above your patio or deck. They won't mold because of their drainage properties. With these features, they eliminate anything growing and need additional cleaning beyond usual care.
Takeaway
A substandard floor is the one thing that can completely ruin an otherwise fantastic rental property. You can use the art of concealment with easy-to-install flooring and remove old floor coverings to improve the look. Any of these flooring options will be your best bet. Just be sure to measure carefully and order additional flooring in case of error. As always, you want to keep your receipt if you need to return any unwanted flooring. Value your tenants and show it by putting in great flooring.
Share This Story, Choose Your Platform!