Whether you're constructing a new kitchen or restoring one, using quartz countertops is among the best materials to choose from. They provide surfaces for cooking, eating, and fun. Besides, they're your kitchen's focal point that everyone notes right away. It's crucial to pick a suitable material for your countertops.
Using Quartz Countertops: Advantages and Tips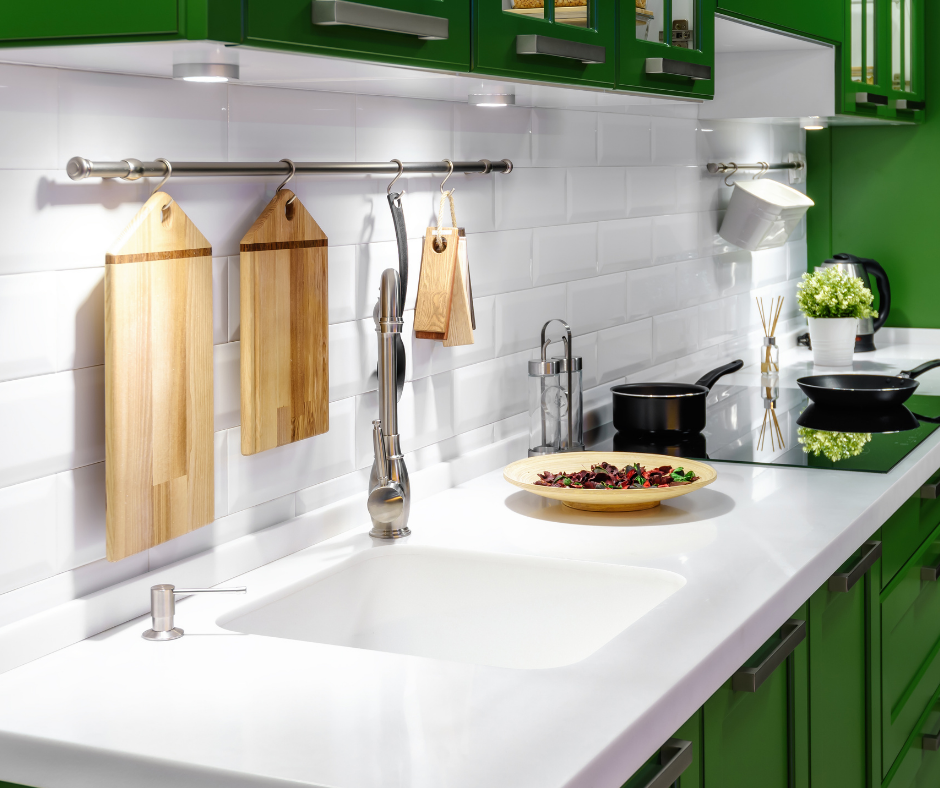 You can choose from many materials. For example, concrete, marble, wood, and granite. These are excellent materials, but quartz is increasing in popularity of late. By buying high-quality quartz countertops, you'll enjoy many benefits. Read on for more.
Quartz is Non-Porous
Quartz countertops, like white quartz countertops, are made from around 90% quartz, which offers two benefits. First, it is non-porous, making it stain-resistant. This implies quality products like gray quartz counters will give no concern, so long as you wipe away liquids soon after the spill. Natural stones are porous, thus absorbing moisture and liquids. Over time, a kitchen countertop might absorb wine, juice, oils, and other stuff that's tough to get rid of. This is because the holes allow the substance in beneath the surface where it cannot be wiped out.
The second advantage of the natural stone is that it is non-porous. This means it won't need sealing. Periodic sealing is necessary to prevent stains on other materials. This demands time, and if left undid, it can damage the material. For example, quality Calacatta Laza quartz doesn't need sealing, thus giving you less work to do in the home.
Low Maintenance
Besides being porous, excellent countertops like those of sparkling white quartz are also low maintenance. You can rapidly wipe up any spills, so no scrubbing or special cleansers needed. In reality, while stone requires special cleansers to evade scratching, you can clean quartz with soap and water or basic household cleaners. It is stain and scratch-resistant so that you won't think much about its maintenance.
Durable
Kitchens are busy spots, and you need a countertop that can endure anything. Quartz is very durable and robust. You can use quality products like Iced White quartz for all kitchen needs without fretting that you'll damage it. Besides, it is heat resistant, allowing you to unwind more and use your countertop instead of worrying about caring for it.
Stylish
One of the enormous benefits you'll receive from quartz countertops is the several stylish options available. Quartz comes in a range of patterns and colors. It might mimic the appearance of concrete, marble, or granite and comes in colors unavailable for other materials, for example, bright blue.
Every quartz countertop like black quartz countertops is easy to order. This signifies that if you want a waterfall edge that has odd angles or any other unique situation. Quartz can be formed to match. With products like arctic white quartz, you get options in the finish. This lets you tailor your countertops exactly how you want.
Whether you desire the traditional look of elegant marble like Carrara Marmi or the industrial look of leathered concrete, quartz can align. And because products are tough, you always come out ahead.
Reduced Imperfections
If you keenly look at a marble or granite slab, you'll see several tiny naturally occurring imperfections. Cracks, pits, color streaks, and fissures are present in almost every type of stone. Some might be tiny and some could begin small and enlarge. Countertops like Calacatta Venice are made with care, using controlled amounts of materials, care, and quality control. As a result, lowers the occurrence of fissures, pits, and other flaws that often appear in stone countertops.
Although quartz offers many benefits, you should be careful with your purchase. This is because some are made with inferior materials. To get quality countertops, for instance, gray counters, ensure you consider these tips.
Thickness
When choosing quartz countertops, consider the thickness you'll require for the application. The average thickness of that type of slab is 1¼. Usually, this is the thickness suggested for kitchens and countertops. They come in various thicknesses like ½, ¾, and 1½, and each has its advantages. Thinner counters look more modern and sleek and are light. Therefore, thicker countertops are great for very busy kitchens.
Using Edging and Finish
Edging determines the style of a countertop and affects pricing. The usual edges are waterfall and straight wedges. These frames can apply to quartz that's 1¼' thick. Great counters come with various edging options like pencil, bullnose, laminated, etc.
Visual Appearance
The pleasure of having a quartz countertop is the appearance it gets from the onlookers and the homeowner. Sites such as quartz countertops offer colors such as blue, gray, black, white, and more. Every color brings a different sort of mood or attitude.
Also, consider the finish. Countertops are available in various finishes: polished, satin, and more finishes. Choose one that suits your home design.
Quartz countertops have pallets of patterns and colors to select from, like white, black, or gray. Consider the rest of your home to know what works best. Considering the color alone might mislead you. Consider the patterns, finish, and colors.
Warranty
A manufacturer's warranty is one factor in helping you to quickly and easily ensure you're getting quality products. Read thoroughly to ensure it covers crucial elements of your countertops.
Budget
The cost of quartz countertops ranges between various sellers. You should determine the key features you need in a countertop, for example, thickness, and compare the prices of multiple companies. Products such as arctic white are quality and sell at a fair rate.
Quartz countertops offer several benefits. However, care when buying, since not all products are superior in quality. This material is a great option for your home. So next time you're looking for a new countertop, think of this one.
Other Posts You Might Enjoy:
12 Advantages of Choosing a Quartz Countertop
Hot Kitchen Design Trends to Follow
A Comparison Between Granite and Quartz Countertops
Why Is The Most Popular Countertop Material For 2016 Quartz?
Share This Story, Choose Your Platform!