Are you considering a quartz countertop for your kitchen but don't know where to begin? If you aren't quite ready to make a decision, you might find it overwhelming simply because of the endless options.
While it's true that every type of countertop has it's advantages and disadvantages, there are excellent reasons to select a quartz countertop for your kitchen. In the list below are 12 facts about quartz countertops that you need to know.
Your New Kitchen Quartz Countertop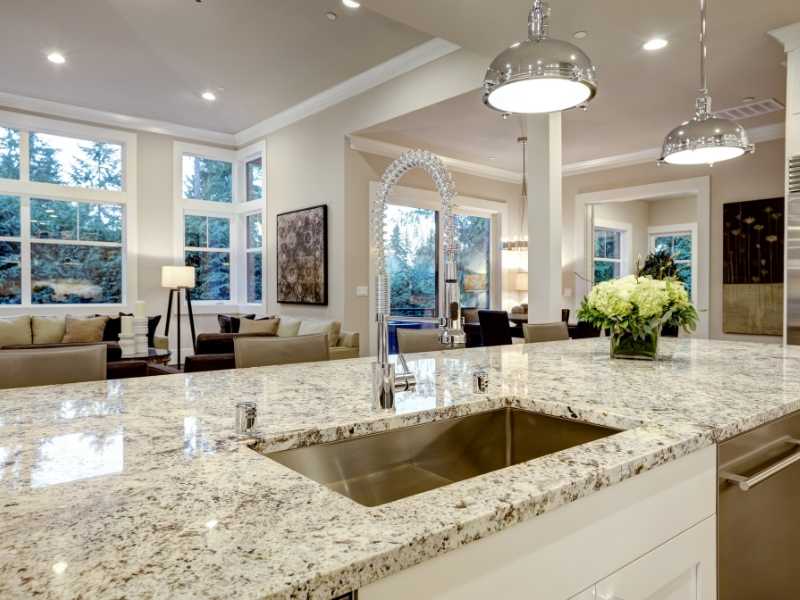 1

•

Durable & Virtually Indestructible
Most quartz surfaces come from engineered material and typically consists of natural ground quartz and polymer resins. This makes the material extremely durable and essentially indestructible.
2

•

Smooth & Non-porous Surface
The material known as quartz is engineered and man-made, which means it doesn't have the natural porous quality of granite. Conversely,  quartz countertops are manufactured in such a way that they have a smoother, more non-porous surface. This inherent quality keeps your quartz countertop stain-free and beautiful for many years.
3

•

 Resistant to Corrosion & Stains
One of the greatest assets of quartz is its incredible durability. In fact, these surfaces resist things like corrosion and stains from chemicals, liquids, and oils of all kinds. However, keep in mind that even though quartz is highly durable, that does not mean it's 100% indestructible. In fact, high heat will damage the surface, and sunlight discolors it under extended exposure.
4

•

Maintenance is a Breeze
Unlike other solid surfaces, quartz countertops do not have to be sealed or re-sealed for use. However, that doesn't mean that you shouldn't clean your quartz countertops. Stone-safe cleaning products and non-abrasive sponges or pads are all you need to clean your quartz countertop.
5

•

Variety of Color Selection
The options you have to choose from are seemingly endless. If you want a fire-like red or a natural-looking green, it's available. Additionally, you may also select an earthy tone, like a brown, tan, or cream. Or, if you want to add in some veining to make it look like granite or marble, that's available for you as well.
Moreover, some slabs look completely natural. while some have added pigmentation to bring out specific colors in the engineered stone.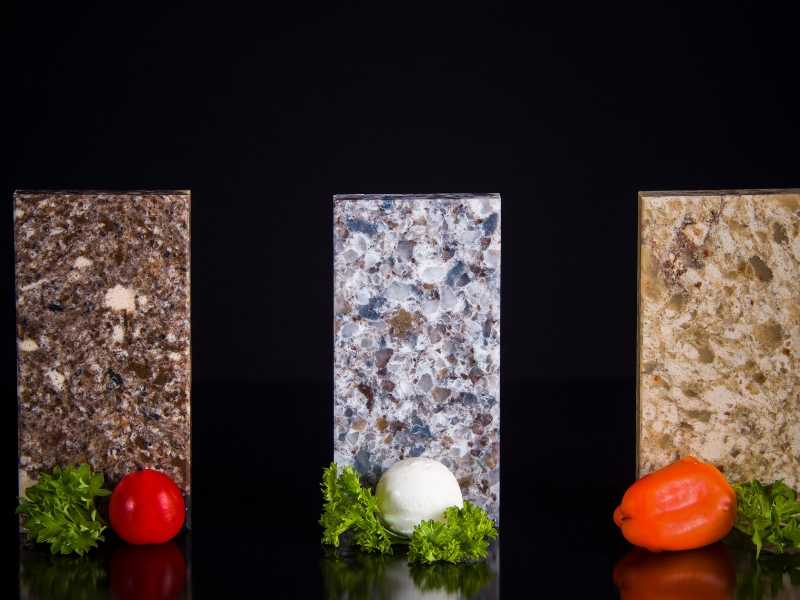 6

•

Uniformity of Patterns
When you're shopping for a granite or marble countertop, you'll find extreme variations in color and veining from one slab to the next. However, quartz countertops have a consistent color pattern throughout the material.
7

•

 Selection of Finishes & Edges
Most countertops don't offer you a wide variety of finishes and edge profiles, but, that's not the case with quartz. Rather, if you want a polished surface that looks shiny all the time or a honed finish that looks matte-like all the time, you get that with quartz. Many other designer options are also available with these lovely countertops.
8

•

Perfect Hygenic Surface
Quartz materials do not harbor bacteria, germs, or any other harmful microorganisms because they are nonporous surface. Even the National Sanitation Foundation supports the fact that quartz countertops are safe food preparation surfaces for every home.
9

•

Super Easy to Clean
Like Marble.com says, quartz countertops don't need to be sealed or re-sealed. And, when it comes to cleaning, you don't have to purchase those expensive, specific countertop cleaners. Instead, all you really need is mild soap and some water. After you're done wiping the surface down, pat it dry, and you're good to go.
Just be sure not to use any chemicals that are high in acidity or alkalinity, as this can damage the surface.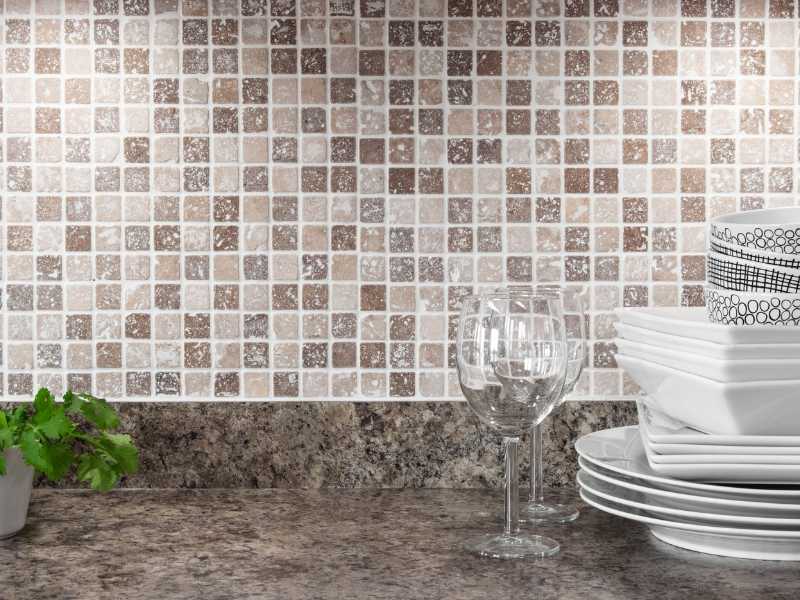 10

•

Stands the Test of Time
You can bang your pots and pans against the corners of this surface. You can try to scratch the countertop or you can try to ding and crack the countertop, but not much harm is going to come to the countertop unless you take a sledgehammer to it.
So be confident in the fact that it's difficult to find a stronger material to install in your kitchen.
11

•

Relatively Inexpensive Option
Out of all the countertop options, quartz or engineered stone is one of the most inexpensive options on the market today. Whether you have a small or large countertop you want to install, a quartz countertop saves you quite a bit of money.
12

•

Modernize for a Contemporary Look
As a homeowner going in the 21st century, of course, you want to modernize your kitchen countertops. There's no better way to do that than with quartz surfaces! Plus, it's an excellent way to increase the value of your home.
The facts are in, and it's your choice whether a quartz countertop installation is to your advantage. So, go ahead and absorb the information, do more research and head on over to a professional quartz seller to ask any questions because we're sure you will absolutely love your new quartz countertops.
Share your reasons for enjoying quartz countertops in your home in the comments below. Additionally, you will find links below to give you more inspiration and ideas for the wonderful interior designs in your home.
All Images Courtesy of Canva.
Other Posts You Might Enjoy:
6 Inspiring Glass Countertops for Your Kitchen or Bathroom
Apron Front Sinks for Your Versatile and Stylish Kitchen
5 Inexpensive Ideas to Easily Transform Kitchens
Share This Story, Choose Your Platform!