Why Quartz Countertops?
I have always stepped out of the box when designing countertops for my clients and in order to do so, I needed to find unique materials. When everyone else was laying out a sea of granite, I was adding a splash of color to one of my jobs with red lava stone or a splash of glass for that "wow" factor. I have always liked to mashup unique countertop materials, that not only added to the design but were the perfect material for a specific location. That is why it was also important to me to know the properties of each material that I selected and do my research before specifying them to a client. I continue to be on the search for the best countertop materials that offer the most versatility in finishes and come with durable qualities. Lucky for me, quartz counters have entered the countertop scene. They offer me rainbows of color options and offering durability to the end user.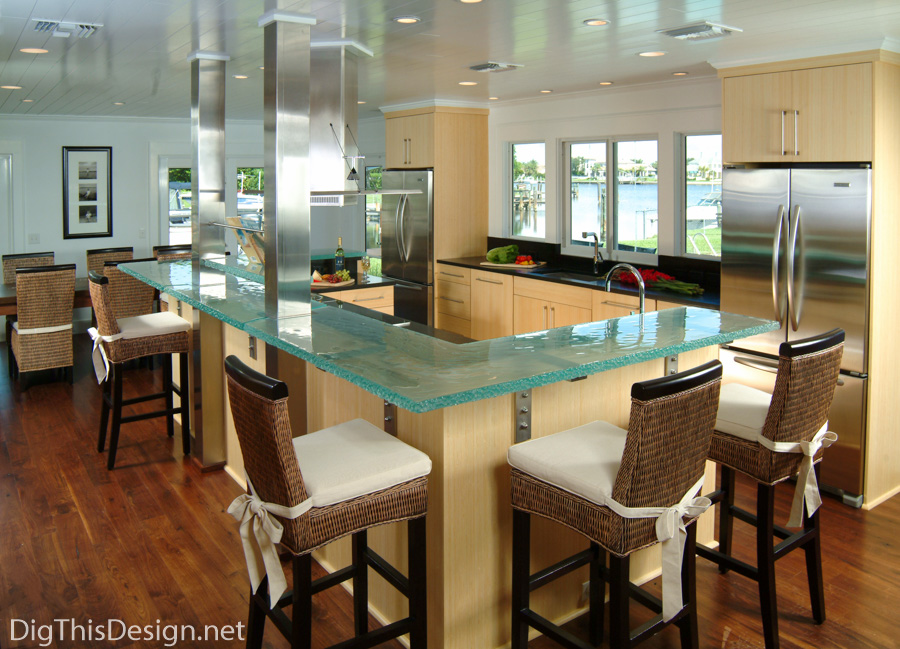 Recently, I reviewed the 2016 NKBA Design Trends Report and was not a surprise to learn that the most popular countertop material is quartz, followed by granite. The third most popular countertop choice in 2015 was a mix of countertop materials, which as I said before, I dig that!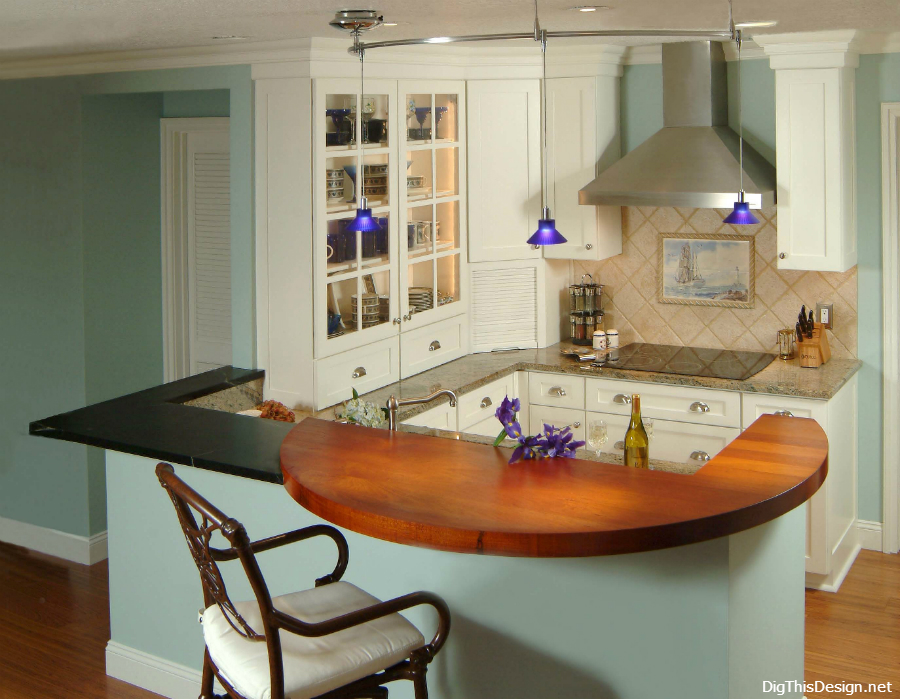 Let's explore why quartz countertops have become the most popular choice for kitchen and bath countertops and why they are expected to do it again in 2016.
Eco-Friendly
In manufacturing anything, there is the argument that the manufacturer process is not an eco-friendly process due to the waste it takes to create the product. Quartz is Greenguard approved, which means it is a product with high indoor air quality value and does not off-gas harmful chemicals into the environment. In my research to find out just how eco-friendly quartz manufacturing is, I gathered some facts about some of the leaders in this industry.
CaesarStone -The first quartz manufacturing company to have received the ISO 14001 certification – a standard recognizing competence in environmental management and performance. This company's recycled quartz stone surfaces contain up to 42% reclaimed quartz, helping to preserve the world's resources.
Cambria – This product is primarily mined in North America, which creates lower transportation requirements. Something that really impressed me about Cambria was 100% of the water used in their plant and fabrication facilities is recycled. They also retool and re-use all diamond-metal tools to avoid a continuous bleed of waste. All scrap material is used as road base material on local construction projects.
Silestone – Silestone by Cosentino uses 94% recycled water to process their material. If eco-friendly is the driving force behind the countertop product you pick, then you need to consider Eco Line Series by Silestone. Eco by Cosentino is an original product manufactured from 50% of recycled materials such as mirror, glass, porcelain, earthenware and vitrified ash.
Zero Maintenance
Engineered Quartz countertops are virtually maintenance free. This is a non-porous material and is resistant to staining. Families today are looking for livable products that will stand up to everyday use from cooking oils, staining liquids and most household cleaning products, with quartz it is a no sweat product. Spilling a glass of wine on a natural stone countertop could ruin an otherwise great party, but with quartz surfaces, it's a don't worry be happy kind of day!
Control Over Pattern and Color
Natural stone is just that, it's made from nature, so there is no controlling what you get. You have to love that about natural stone or consider choosing quartz as your countertop surface. There are many stone-looking alternatives offered in quartz along with a rainbow of color options. One thing that I heard from many of my customers over the years is they did not like the busy patterns in granites and quartz offered many calmer palette choices than natural stones. Now it's easier to create book matched designed with stone alternatives.
Hygienic
Many top brand quartz counters use properties that make their product more hygienic to repel bacteria growth, making them the perfect choice for food preparation and consumption. Silestone by Cosentino, product contains a bacteriostatic formula which prevents the propagation of bacteria. When choosing which brand to use, you want to make sure it's been certified by the National Sanitation Foundation as a safe countertop. There are some brands that have product certified Kosher.
In my search for great countertop products, I will be heading to Spain at the end of this month to tour the Cosentino headquarters with my fellow NKBA K+B Insiders. There, I will visit their Quarries, the natural stone factory, Silestone factory and Dekton factory to add to my library of the best countertop surfaces.
Share This Story, Choose Your Platform!