Most of the time, homeowners neglect to replace the garage door. But like other parts of the house, garage doors are susceptible to damage if left unattended for a long time. It might also deteriorate when you least expect it.  
Replace Your Garage Door | 6 Signs You Should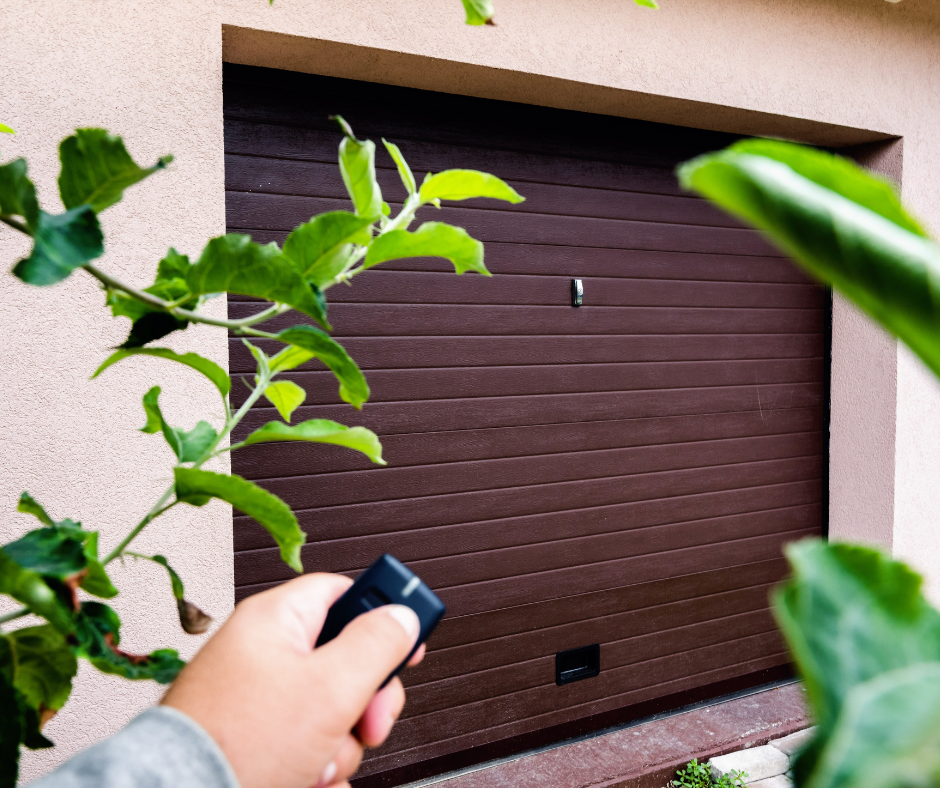 Keeping your garage door functioning will contribute to your house's curb appeal, increase your security and raise the value of your property. Repair and maintenance are paramount and should be your first alternative. But how will you know when it needs replacing? Here are the signs to help you know when it's time to replace your garage door instead of repairing it: 
Persistent Breakdowns  
If you notice that your garage door has trouble opening and closing, and it's close to breaking down, consider replacing it with a new one. Repairs will only cost you more time and money than warranting a replacement for a new model. Aside from that, you must remember that your family's safety is at risk if you prolong the replacement of your garage door. Thus, replacing it is the best option you have if it breaks down multiple times. Replacing your garage door could be a hassle if you don't know where to look, so you can visit this site to learn more.   
If It Makes Unusual Noises  
Garage doors often start to make unusual noises eventually. If the sounds do not sound normal you may want to replace your garage door. When this happens, you might want to contact maintenance for a tune-up to improve the situation. But, if you notice excessive straining, crackling, and grinding, you might want to consider installing a new garage door. It could mean that your door is deteriorating and, in turn, could lead to more severe problems if not replaced. Replacing it right away can prevent future disasters or potential injuries associated with damaged garage doors.  
Not Energy Efficient  
Newer models of garage doors come with new features for safety and energy efficiency purposes. Some energy efficiency features are insulation, weather strips, sealing joints. It keeps the cold out and the heat in, especially in cold countries. Thus, this significantly reduces household energy consumption while keeping your family safe and warm. If these features are not present in your current garage door, consider immediately switching to a modern one.  
If you already have a modern garage door and notice that your monthly electric bill keeps increasing, this might be an insulation problem. You could repair it, but replace your garage door if this happens repeatedly.  
Significant Damage  
Minor accidents are inevitable. Maybe, someone in your family is just starting to learn how to drive and accidentally crashed into the garage door because he forgot to put the car in the correct gear. Hopefully, all were safe, but now you're left with a crumpled garage door that needs replacement.  
Depending on the size of the dent, the garage door might not function along the track as it used to be. The deformation will cause the garage door to have difficulties in opening or closing. It might get stuck in the process because the mechanism is obstructed. To avoid this hassle, you need to replace it as soon as possible to prevent people from barging into your garage and your home.  
If It Doesn't Suit Your Lifestyle Anymore  
If your garage door does not meet your lifestyle anymore, it's time to replace it. Maybe you have a disabled person in the family, then you would need to find an automated garage to avoid hassle on his part. If you're looking for a replacement, a roller door is one good option. It is the most convenient garage door because it offers homeowners features that a manual garage door doesn't. One of these features includes cameras for improved security. Roller garage doors are also helpful for people with disabilities because it's more accessible and automated. So, consider this as your sign to switch to a modern model garage door.  
Wanting to Improve Your Curb Appeal  
Most homeowners plan to sell their own homes in the future. The good news is your garage door can help you increase your property's value and curb appeal. It has the highest recouped value at 93.8% among all home renovation projects. To ensure a high return rate, you must consider if your house's exterior design complements your chosen model of the garage door. You can look for models with advanced features like an intelligent garage door that is remotely controllable with Wi-Fi or the ones that have a camera installed in it. Investing in a garage door might bring you a large percentage of return on investment as it has both functional and aesthetic purposes.  
Final Thoughts
Repair and maintenance should always be your first choice when encountering difficulties with any machine or device like garage doors. But there will come a time that repair would not suffice that replacing it makes more sense financially. Garage doors could undergo wear and tear that will significantly affect their mechanism and, in turn, their function. Knowing when to replace your garage door will help you in the long run.
Other Post You Might Enjoy:
Should You Replace Your Garage Door Over the Winter?
Create a Colorful Garage Design
Share This Story, Choose Your Platform!