When you put your house up for sale, you'll want to get the best possible price. So, that may have got you wondering how you can add value to your property and which home improvements will catch a buyer's eye?
In this guide, we're going to provide you with our top ten suggestions to get those offers flying in!
Before we get started:
Some of our suggestions will eat into your savings, while others can be completed at very little cost. But this does all assume that you have time to complete the work and then put the property on the market.
If you're not in that situation and need to exchange as quickly as possible, spending large amounts of money renovating your home may not be the best option. In that case, contacting The Property Buying Company could be a suitable alternative.
Our Top Ten Ways of Adding Value to Your Home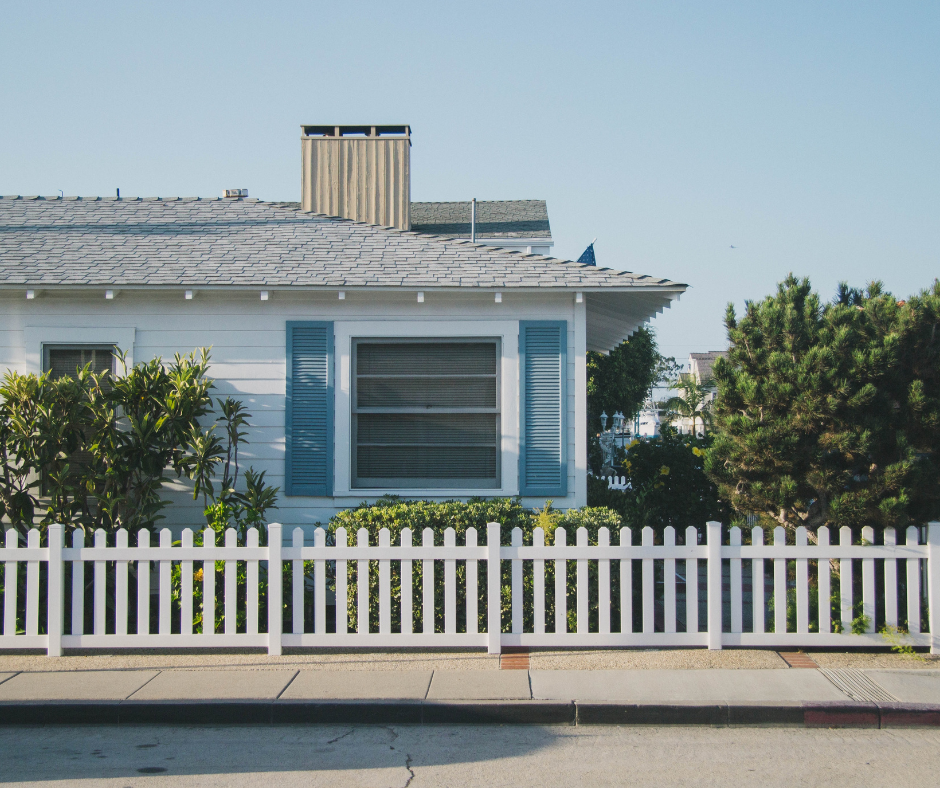 1. Fresh paint
A fresh coat of paint can work wonders on the appearance of your home. It makes everything look clean and fresh, and potential buyers will love the fact that they won't need to get the paintbrushes out when they move in!
2. New flooring
Old, outdated flooring is a turn-off for many buyers, and it can make the whole house appear dirty and unkempt. If you can afford it, invest in new floors; if not, consider hiring a carpet or hard floor cleaning machine to give it a deep-down clean.
3. Updated fixtures
Fixtures include things like door handles, light fixtures, and faucets. They're often things that start to look a little grimy, and it's easy to forget them when you're doing the weekly clean.
These are relatively inexpensive items, but they can make a big difference in the overall look of your home.
4. Renovated kitchen
A kitchen renovation is one of the best ways to add value to your home. If you can't afford a complete overhaul, even small changes – like new countertops or appliances – can make a big difference.
5. Renovated bathroom
Like the kitchen, bathrooms are also a major selling point for many buyers. Renovate your bathroom (or bathrooms) for an added value boost if you can afford it. Less expensive options include new shower curtains and blinds and ensuring that the tile grouting is spotlessly clean.
6. Landscaping
First impressions matter, and that's especially true when it comes to homes. If your property looks well-cared-for from the outside, it will be more appealing to potential buyers. Invest in some good landscaping to make your home look its best. 
If you're on a DIY budget, make sure that the grass is cut, and the borders are free of weeds.
7. Curb appeal
In addition to landscaping, there are other things you can do to improve your home's curb appeal. Painting the front door, for example, is a quick and easy way to add a pop of color and make your home look more inviting. Consider how you can hide bins and make sure that everything is tidied away.
8. New windows
Old, drafty windows are a major turn-off for many buyers. If your windows are in bad shape, replacing them is a wise investment that will pay off in the long run. It's going to be a big draw to potential buyers seeing a house advertised as recently having new windows fitted.
9. Energy efficiency
Buyers are increasingly interested in energy-efficient homes. Making your home more energy-efficient – through insulation, energy-efficient appliances, and so on – can add value and make your home more appealing to potential buyers. And, while you're waiting to sell, you'll also benefit from lower energy bills!
10. Declutter
One of the most important things you can do to add value to your home is decluttering. If your rooms are full of personal items, then it can be really difficult for those viewing your home to see its full potential. Your rooms will also look much bigger when your belongings aren't taking up space.
Once you've completed your declutter, consider creating piles of items to keep, those that can be donated to charity, and those you can sell; you might even make enough money to complete more work for your home!
These are just a few of the ways you can add value to your home. By taking some time and making some smart investments, you can increase the resale value of your property – and make it more appealing to potential buyers.
Other Posts You Might Enjoy:
Five Reasons Your House Isn't Selling Quickly
Top Myths: What Not To Believe When Selling Your Home
Share This Story, Choose Your Platform!