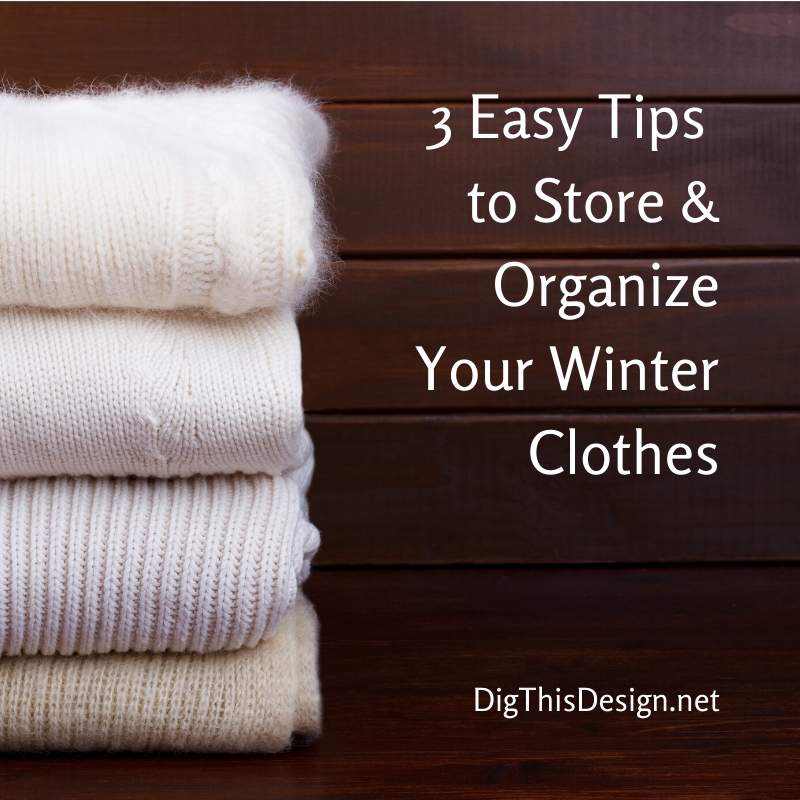 A couple of weeks ago, we mentioned some of our favorite wardrobe tips to transition from winter to spring. Today though, we want to dig a little deeper and offer some tips for rotating your wardrobe by season. The transition from winter to spring is a tricky one. The weather fluctuates constantly, and it's hard to decide when to pack away your winter-wear. However, we're edging closer and closer to warmer weather, and as we do, it's important to get a jump on a spring clean for your wardrobe.
Some people might wonder why you want to rotate your wardrobe by season. Unfortunately, not everyone has a walk-in closet. If you do, you likely have ample room to keep your seasonal favorites hanging all year long. For those with limited space, however, it's essential to work on a seasonal basis. As you start to transition your pieces again, here are three handy wardrobe tips to make the organization and cleaning process easier.
Organize Your Winter Clothes With These Helpful Wardrobe Tips
⎆
Re-Evaluate Your Spring Wardrobe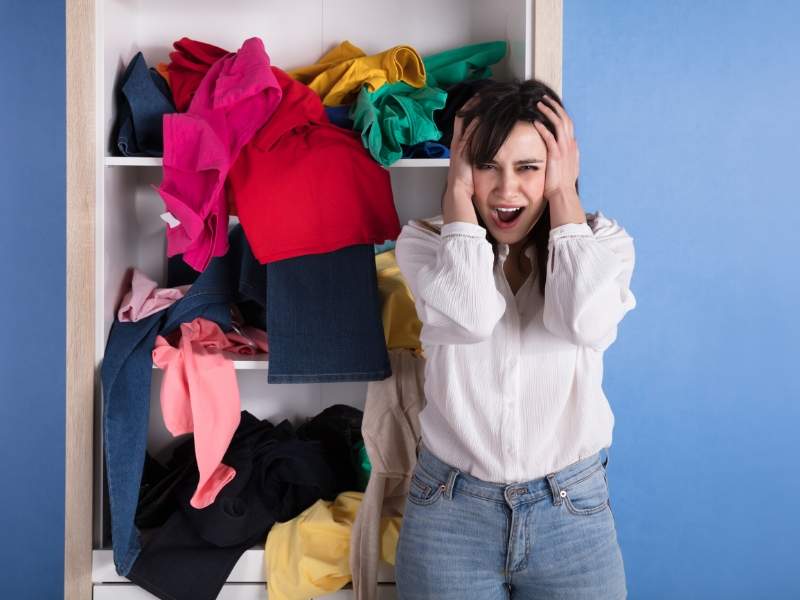 If you pack away your wardrobe by season, it's likely been a while since you saw your spring lineup. Chances are you probably forgot about a few pieces you had in your wardrobe, or some clothes might even be too dated to wear again. The great part about rotating your wardrobe is that it's the perfect opportunity for a clear out.
One of our favorite wardrobe organization tips is to hold up every article of clothing when you unpack it. See if it matches your accessories. Try it on, and see how you feel wearing it. If your tastes have changed, and it no longer fits your style, now is a great time to donate it and make room for something new. Eliminating unwanted pieces also gives you a little more space to keep some winter pieces hanging. And, as we mentioned in our last post, this gives you the opportunity to layer, which is imperative for spring's unpredictable weather.
⎆
Cleaning Tips to Prepare for Next Year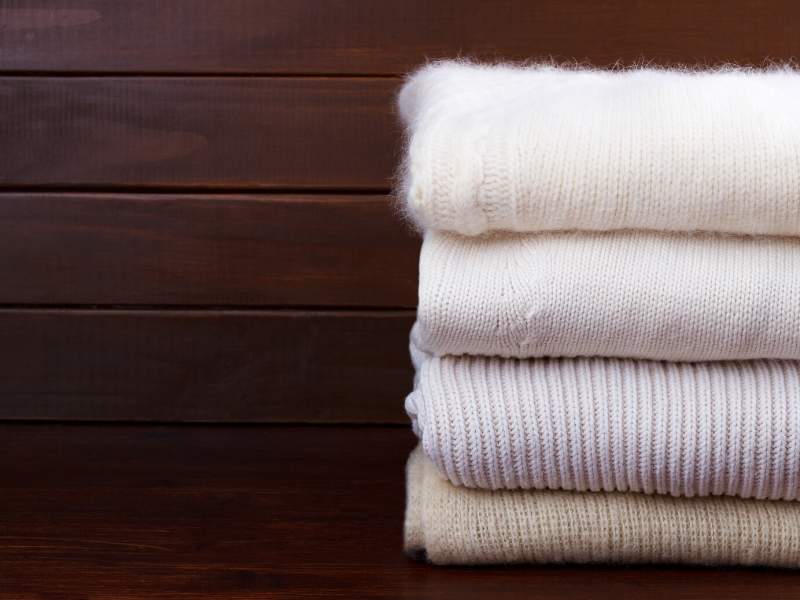 As you pack away your winter wardrobe to make way for spring, we always recommend you do a few quality loads of wash. The last thing you want to do is pack away dirty clothes, which will remain so for a full year until you unpack them next time. One of the best cleaning tips for this process is to separate your items by color or fabric to ensure you get a proper wash for all articles of clothing.
Why do we recommend this, you ask? A lot of winter-wear features wool for warmth, but wool is notoriously tricky to clean. Those who wear wool often squeeze as many wears out of a wool dress or jumper as possible before washing, simply to alleviate the hassle. However, before packing it, you'll want to make sure it's clean and fresh. If you don't want to go through the process of cleaning wool yourself, consider dry cleaning services like stitchit.co. They're trained in the art of keeping wool fresh for years to come, so it's worth the investment to keep your sanity (and save you from stress).
⎆
Organization & Proper Storage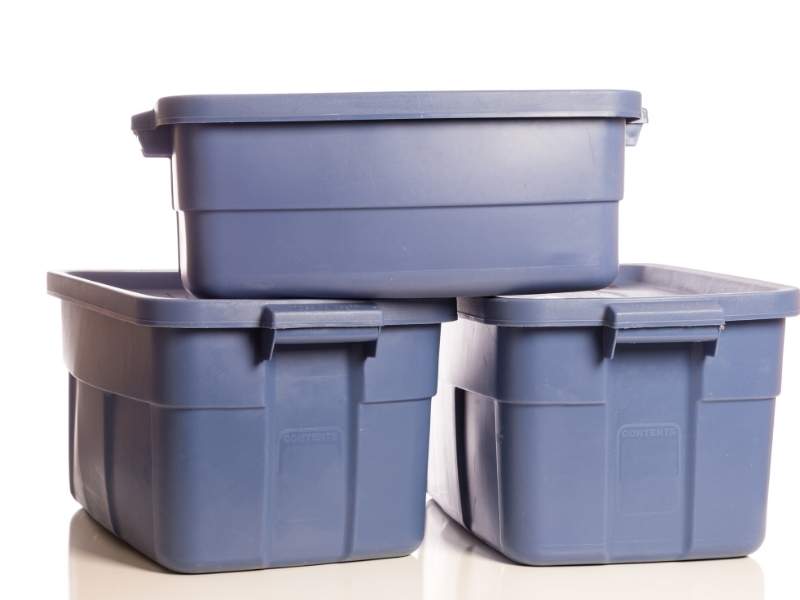 If you rotate your wardrobe by season, you know how important organization and storage are. You want to put some serious thought into how you store those jumpers, pants, shirts, and even shoes. Some people opt for space-saving bags, while others swear by plastic storage bins. There's no real right or wrong way to do it, but you need to consider where you'll store your wardrobe first.
You've probably seen wardrobe tips that say how you store your clothes makes a huge difference, and that's true. For example, if you store your seasonal wardrobe in the attic or basement, you want to ensure it's protected from the elements. Wool can be temperamental in fluctuating environments, and if it's not stored properly, it can damage your other clothes, as well. We recommend browsing sites like walmart.com for mothballs and storage containers. Read the reviews, find the ones that are the most airtight, and invest your money where it counts.
⎆
Our Final Wardrobe Tips for Your Spring Clean
While, ideally, we'd all love to keep our wardrobe out all year long, it's not always feasible. Cleaning your wardrobe properly, taking the time to pack it well, and investing in the right materials to preserve your clothing will pay off tenfold. And, it'll give you the chance to take stock of what you have, what you need, and what will make the spring season easier. Remember, your wardrobe is a reflection of you, so it's important to make sure it looks as good as you.
Images Courtesy of Canva.
Other Posts You Might Enjoy:
Building the Perfect Work Wardrobe
5 Tips to Transition Your Wardrobe from Winter to Spring
Capsule Wardrobes and How to Create One
Expand Your Wardrobe – A How-To Guide
https://digthisdesign.net/wp-content/uploads/2018/03/3-Easy-Tips-to-Organize-and-Store-Your-Winter-Clothes.jpg
800
800
Melissa Moore
http://development.digthisdesign.net/wp-content/uploads/2016/11/OLD_DigThisDesign_logo.jpg
Melissa Moore
2018-03-07 01:00:35
2021-01-16 11:10:36
Wardrobe Tips to Organize & Store Your Winter Clothes