It's every seller's goal to sell their home fast for cash. The great thing about selling your home for cash is that you can receive an instant cash offer and close the sale relatively quickly. This is especially true if the cash buyer can immediately handle the necessary paperwork and inspections. It also saves you lots of money on repairs and staging your home, and you can sell it regardless of the current market conditions.
Tips Before You Sell Your Home for Cash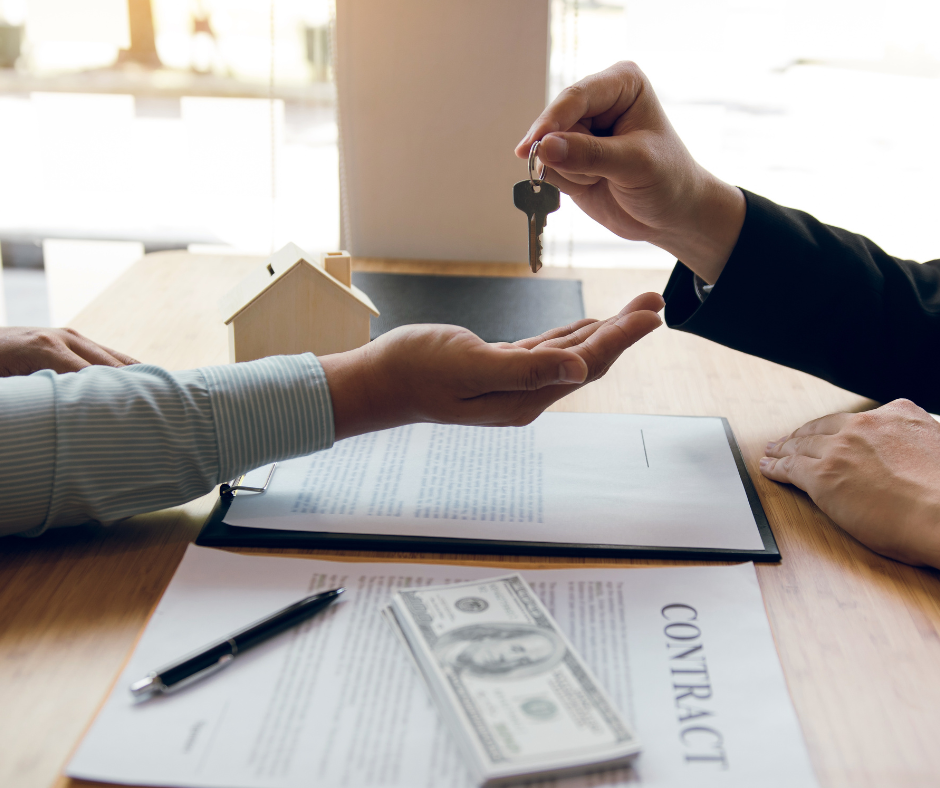 It's always best to learn about the process to ensure you execute it flawlessly. You also need to know the right questions to ask when selling a house to a cash buyer to ensure they're reputable and credible. Doing your due diligence first can help you avoid many obstacles that could hurt your interest when selling your house for cash. If you're looking to sell your house fast for cash, here are a few tips to ensure you reap maximum benefits:
1. Set a Reasonable Selling Price for Your Home
One of the things that determine how fast your home sells is its asking price. Overpricing your home can make it get ignored by potential buyers. You also wouldn't want to go too much below the market price. To avoid that, you first need to determine the current value of your home. You can do that using an online home value estimator, an appraiser, or a real estate agent, or check the prices of comparable homes in your area.
Once you've gotten an estimate of your home's value, you need to price it within reasonable and desirable limits. Housing rates vary greatly depending on different factors, including the house's square footage, number of bedrooms and bathrooms, location, parking space size, and more. Researching and analyzing these factors can help you determine the correct price to sell your home.
2. Assess the Current Real Estate Market Conditions
Besides setting a reasonable price for your home, doing thorough research on the housing market is highly recommended before you sell your home for cash. You need to determine whether you're in a buyer's or seller's market. Check how long properties are on the market and if there are more listings than the number of potential buyers.
This could help you determine how long it would take to sell your home if you listed it on the market. It also helps you know if it would be best to sell your home for cash to cash buyers or by listing it. If the demand for real estate is high, setting your pricing slightly above the market value can also fetch you a few extra dollars after selling your house. On the other hand, if the demand is low, you may have to quote below the market price to sell it quickly for cash.
3. Improve the Condition of Your Home
The condition of your home can significantly influence the amount you get after selling it. Some potential cash buyers may not be willing to spend their time and money on properties that require major repairs. Those interested might also use the repairs to negotiate the deal. The best way to ensure you get the best deal for your home is by having a thorough inspection by a professional home inspector.
This can help you determine the current condition of your home, including the required repairs. While doing major renovations may not be required when selling to a cash buyer, doing minor repairs can help create a positive first impression on the buyers. If you're looking to sell your house fast for cash, you might have to take care of these repairs beforehand.
Endnote
Consider these tips before you sell your home for cash. It can help ensure you complete the sale process quickly and seamlessly. You also get to make the most money out of the house sale.
Other Posts You Might Enjoy:
Pros & Cons of Hiring a Realtor to Sell Your Home
3 Things to Fix Before Selling Your Home
More about Selling Your Home; The Creative Tricks to a Fast Contract
Share This Story, Choose Your Platform!