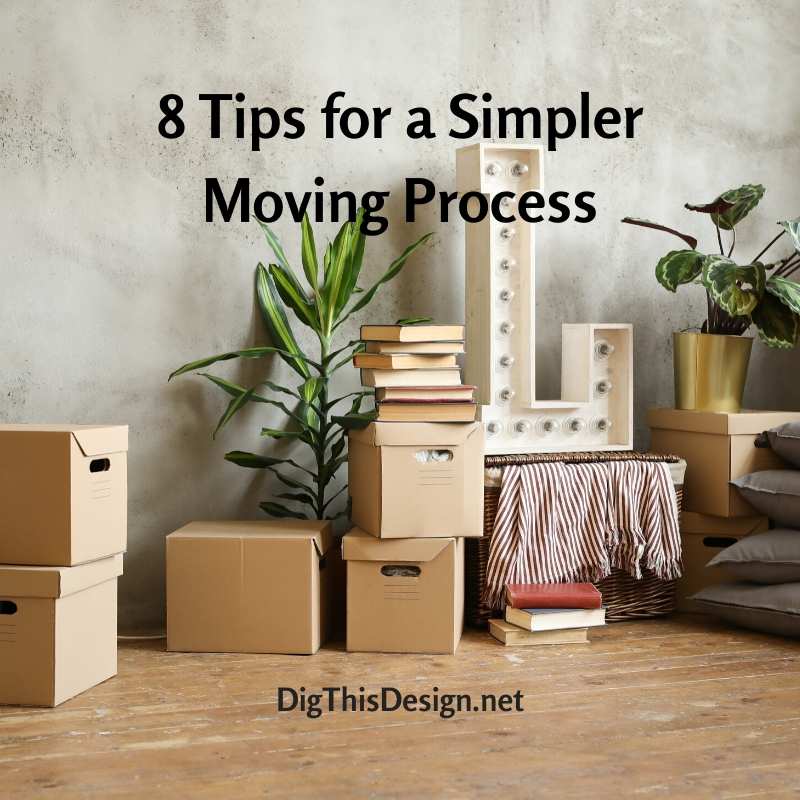 Moving between homes is infamously challenging, but with the right moving tips, you can simplify the process. You would think in today's world with a few quick clicks you would be able to find the perfect movers and in a blink of an eye, they would show up and transform you from one home to the other. While it's arguably one of the most stressful situations you'll ever go through, there are ways to alleviate the stress for a pain-free process. First and foremost, think about the positives.
Moving is a chance for a fresh start. It's about new beginnings and new challenges. And ultimately, a lot of it is about perception. Knowing some of the headaches that might arise and prevent them ahead of time can save you time (and money). Whether you're looking for movers in Jacksonville, FL or San Francisco, CA, one of the best moving tips to start is simple— focus on the fact that moving itself is temporary. This state of flux will end, and it's an exciting time of change. Look at the positives, and you'll start on the right foot. Here are eight moving tips for a stress-free move.
8 Moving Tips for a Stress-Free Move
Make A Budget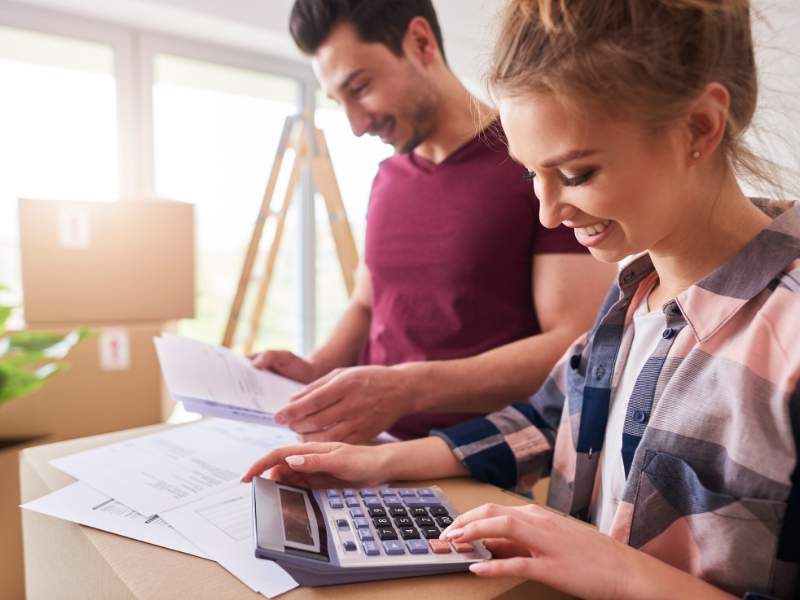 Make a budget and stick to it. Set your maximum and stay within it. By doing so, you'll save yourself a headache and heartache of not having the funds when you need them. Save money by conducting plenty of research into moving services and comparing prices. For example, Nationwide Moving Companies can help you do exactly this and save money by matching you with your ideal company service. There are endless benefits to budgeting, so make sure you know where you draw the line. Setting this in stone from the start is absolutely essential for staying on track.
Donate Unwanted Items
One of the biggest moving tips we can offer is to rid yourself of excess before you embark on your big move. Go through your home and take stock of what you have. Find the things you don't use, and be sure to start by parting with those that no longer serve any sort of purpose. Doing this will make moving easier, as you'll have less to pack, and you'll have less clutter once you arrive. Don't hesitate to donate, have a garage sale, or just get rid of stuff. If you haven't looked at something or used it in a while, now is the time to let it go.
Notify Important Contacts
Moving inevitably means a change of address. As such, it's important to let contacts know well in advance of your move. Moving tips like this are easy to tackle with U.S. post service change-of-address forms at your local post office. Simply fill it out, and your mail will be delivered to your new address in lieu of the old one. It's a simple way to ensure you won't miss mail or essential documents once you've moved. If your move is across the country, however, we also recommend letting your bank, etc. know, too.
Ask For Help
Never be afraid to ask for help with your move! While most people use professional moving companies, they're not for everyone. If you'd prefer to pack your house yourself, consider asking friends and providing payment for their service. Make them dinner, buy them some drinks, and make it a fun time. Spend the day listening to music, packing, and having refreshments. It's one of the simplest moving tips to create a more enjoyable process, as well as tackle one of the biggest tasks. We always recommend doing this early though. You want to get this done well in advance of closing that door one final time.
Get Packed Up Early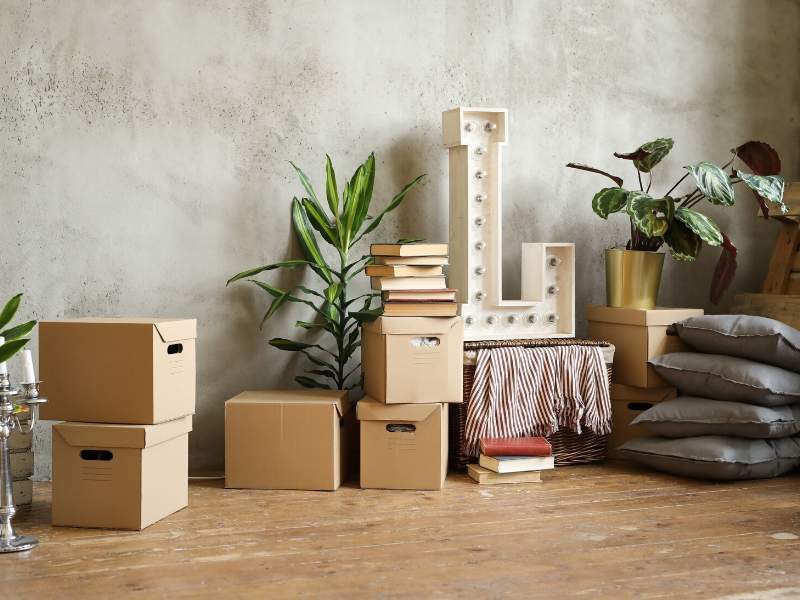 Start packing up your belongings into boxes well in advance of your moving date. This way, you'll be prepared and able to relax knowing that one of the most demanding tasks is already complete. Remember to be smart here though. Don't pack the important items you use daily.
The last thing you want to deal with is rummaging through boxes when you're trying to move. One of the easiest moving tips is to pack items you won't need immediately. Things like books, small trinkets, and out-of-season wardrobe are a great place to start. Try and make the packing process as painless and seamless as possible, so you'll never have to dread the process again.
Take Accurate Measurements
One of the most important moving tips is to measure your furniture. If you have any doubts about whether or not your furniture or belongings will fit in your new place, make sure you take accurate measurements. Simply get a tape measure and calculate the space they'll take up. Ultimately, doing so will save you time and a headache, since you won't need to move furniture that won't fit. It's an easy way to stay on top of things.
Moving Tips for Kiddos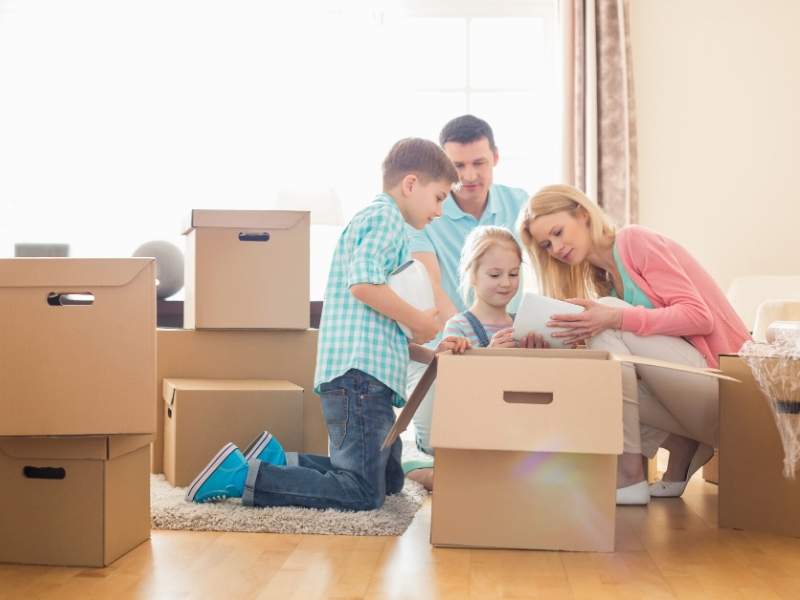 Moving isn't easy – we won't lie – and it can be very difficult and boring for your children. Because moving and preparing to move is tedious, they'll likely balk at the prospect of transition. We recommend doing everything in your power to keep them entertained while moving.
Make sure you don't pack their toys or games too soon and make certain they understand what's going on. Keep them in the loop. If you have a day of heavy packing ahead of you, consider setting up a playdate, or having them spend a day with relatives. It'll keep them entertained and happy, thus alleviating another undue stressor. We always say that busy is best, and if they're busy, they'll likely be too happy to dwell on the changes ahead.
Use Labels
Labels are going to be your saving grace when it comes to unpacking your belongings in your new home. There are a few ways to do this. You can either create actual labels (sticky or otherwise), or you can write on the boxes. Either way, we recommend putting labels on several sides of the boxes. Labels will help you unpack at a much faster pace as you'll know where to put them.
The best way to do this is to write which room on the house the contents are destined for and unpacking boxes into the designated rooms. Be careful when packing fragile and breakable items, as you don't want items damaged in transit. Then, label which boxes are to be handled with extra care so that the people delivering your possessions to you know how to load the truck. Remember, you can't be too careful.
Images Courtesy of Canva.
Other Posts You Might Enjoy:
Moving Into Your New Place: 4 Things to Check
Moving Made Easier with 6 Easy Tips
Decorating Tips for Moving In Together
https://digthisdesign.net/wp-content/uploads/2018/04/8-Tips-for-a-SimplerMoving-Process.jpg
800
800
Melissa Moore
http://development.digthisdesign.net/wp-content/uploads/2016/11/OLD_DigThisDesign_logo.jpg
Melissa Moore
2018-04-27 01:00:48
2021-01-16 09:54:49
Moving Tips for a Smoother, Stress-Free Process