Moving from one house to another is never an easy thing to do. Things get even more difficult when you realize that you have many expensive home décor items that need to be moved as well. Given how expensive they are, you wouldn't want a single scratch on them while moving. Here are a few moving tips for handling expensive decor when shifting from one house to another. 
Moving Tips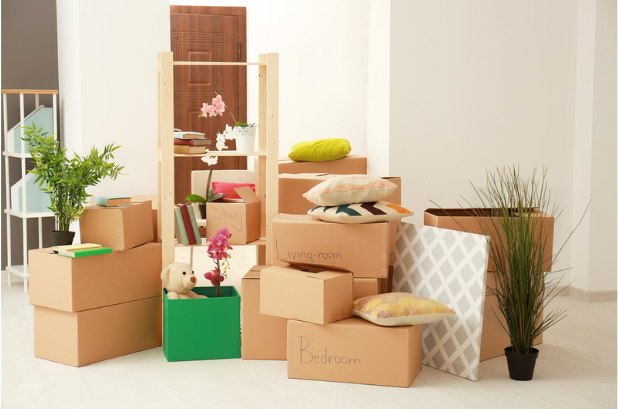 Moving Tips – Disassemble items before packing
Moving large decor items is never easy. They are difficult to transfer from one home to another and can easily break if mishandled. No matter how careful you are with such items, there's always going to be a possibility that they'll break or be damaged if you're not careful. 
An important moving tip on large home décor items is to disassemble before packing it is always recommended for the best outcome.
Expensive decor, like floor lamps, art, vases, etc., can often be taken apart into smaller parts.  It'd be best if you take such pieces apart first before you let the movers transfer them to your new house. Taking this step first will reduce the chances of items breaking. Once disassembled pack them firmly so they do not shift in the package.
Wrap items with proper packaging 
To prevent the items from getting scratched, you must wrap them with the appropriate wrap before moving. Keeping your decor unwrapped while moving increases the chances of them getting damaged, dented, or scratched. Thus, you must avoid taking such a risk at all costs and opt for a good wrap before moving the items. 
Here are a few ways you can wrap and protect your expensive decor when moving them:
Using Bubble Wrap: Bubble wrap is perfect for items like vases, small sculptures, showpieces, and other breakables. Wrap each item individually several times using bubble wrap and then use tape to make sure the wrap stays stuck to the items. 

Using Packing Paper: Packing paper will be best for items that can easily get scratched. Items like mirrors, frames, and clocks should be wrapped with packing paper before you put them inside a box.

Using Boxes: Cardboard boxes provide your expensive decor with an extra layer of protection. Wrap the items with bubble wrap or packing paper and then fit them inside the boxes before sending them on their way to your new house. 
Hire a professional moving company
If you're thinking of moving the expensive items on your own, think again. You probably don't have a lot of experience moving such items and a really good moving tip to consider is hiring a professional company. 
Moving services will ensure that you can move your house stress-free. Find the best moving companies in your area and have them handle the job for you. These professionals have the personnel and resources necessary to keep your expensive decor and belongings safe during the move. 
When hiring a professional moving company you will want to check references and make sure they are licensed and insured.
 Opt for a Specialized Service for Long Distance Moving
If your new house is a long distance away, you should hire a professional long-distance mover. Long-distance movers are professional movers who specialize in transferring items safely over long distances. 
This could be from one state to another or even from one country to another. Long-distance moving companies operate special transportation and work with entirely different strategies compared to your local moving companies.
Reinforce your boxes bottom for heavy items
Supporting the bottom of your boxes is very important when you're carrying any heavy decor inside them. The weight of the decor might give away and the items inside could fall out causing breakage.
Apart from sealing the bottom side with tape, you should also carry the boxes by lifting them from the bottom instead of the sides. This is particularly important if you're using cardboard boxes. Professional movers know how this works, which is why they'll always carry these boxes with support underneath them. 
The next time you're moving, keep these moving tips in mind. They will keep your expensive decor and other valuables safe and free from even the slightest of scratches.
Other posts you might enjoy:
How to Pack a Kitchen for Moving; 5 Most Useful Tips
Moving in Together – 7 Tips for Merging Styles
DIY Moving Tips to Help You Move Like a Pro
Share This Story, Choose Your Platform!