Moving can be a stressful time, but it doesn't have to be. With careful planning and preparation, you can make your move as smooth as possible. One of the most important things to consider when moving is how to pack a kitchen strategically. 
Packing up the kitchen correctly will ensure everything arrives safe and sound in its new home. In this article, we'll cover how to properly pack a kitchen for moving unless you plan to outsource the job to professional movers in San Jose, which is also an option worth considering.
5 Tips to Prepare Your Kitchen for a Move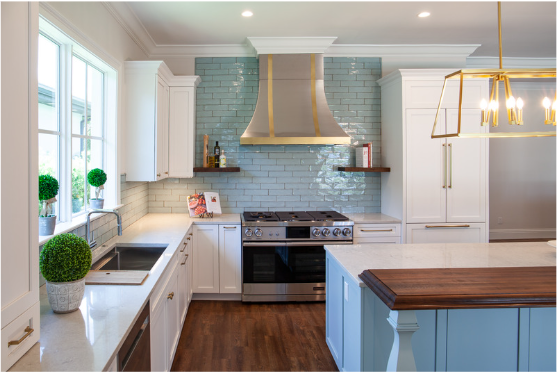 When it comes to packing the kitchen, you should not underestimate the amount of work involved. It is one of the most challenging tasks that you will face when moving to a new home. We have prepared five handy tips on how to pack a kitchen for moving.
Pack a Kitchen with Proper Boxes
To pack a kitchen effectively, you need to have enough boxes, packing tape, bubble wrap, and other packing materials. The more supplies you have on hand, the easier and faster it will be for you to get everything done. See to it that you label each box according to its contents. It is the best way to pack a kitchen for moving. This will make unpacking so much easier when you reach your destination.
Some items such as refrigerators, ovens, or microwaves need to be disassembled before packing them up. This will prevent damage from happening during the move. Drain fluids from all appliances. 
Make an essentials box
This box should contain all the items you will need on your first night in the new home. This includes plates, cutlery, a few snacks, and even a coffee maker. Don't forget to include a set of keys, door stoppers, and cleaning supplies. Pack fragile items separately. Delicate items such as glassware or fine china should be wrapped with bubble wrap and then placed into separate boxes to ensure safe transport.
Pack less used items first
When you pack a kitchen, the first items packed should be items you use less frequently such as fine china, specialty cookware, and glassware. This way you will have plenty of time to pack the more commonly used items and be able to unpack them first when you reach your destination. 
Safely packing dishes and glassware
When packing dishes, it is important to wrap each item individually. This helps prevent chipping and breakage. For plates and saucers, you can use bubble wrap, newspaper, or foam plates. Make sure to wrap the entire dish with enough padding for protection. 
For glasses and mugs, you could use paper towels or dishcloths. These materials can prevent glasses from getting scratched and breaking. After wrapping the items, place them in a box that is sturdy enough to hold the weight of your dishes and glassware. Be sure to fill any empty spaces between items with bubble wrap or packing paper to ensure they don't move or get damaged during transport. 
Pack food properly
Canned food should be packed in boxes. Perishable food and frozen items should be placed in coolers with ice packs or wrapped tightly in plastic wrap to prevent leakage. Once the kitchen is cleaned out, move on to packing up other items such as small appliances, dishes, silverware, utensils, and spices.
Final Words on How to Pack a Kitchen
Packing up your kitchen for a move doesn't have to be an overwhelming task. With the right strategy, materials, and packing supplies, you can ensure that all your items are safe and secure during transit. Start by grouping similar items together in boxes or moving bins so they are easier to transport. Then use plenty of padding around fragile objects such as dishes and glassware to keep them from breaking en route. Label each box with its contents so it is easy to find when unpacking at your new home! Following these tips should help ensure that everything makes it safely across town without any breakages or losses along the way. Good luck with your move – happy packing!
Other posts you might enjoy:
Packing Tips for Moving Easily
Moving in together – 7 Tips for Merging Styles
DIY Moving Tips to Help You Move Like a Pro
Share This Story, Choose Your Platform!