Moving can be a pain, but it doesn't have to be! With a little bit of planning and organization, you can make your move as smooth and stress-free as possible.
Easy Tips for Packing and Moving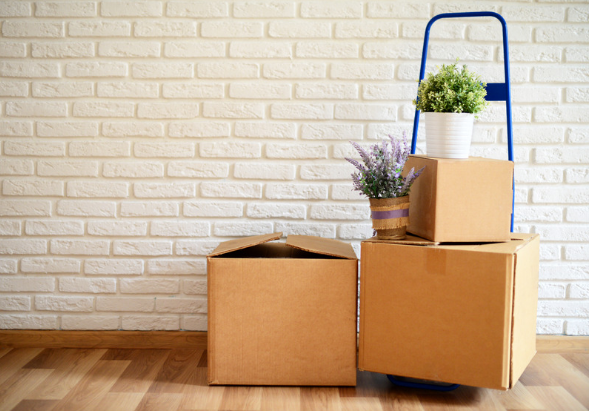 Here are some tips for packing and moving that will help you get settled into your new place in no time:
Ship Your Cars 
If you're moving across the country, one of the biggest decisions you'll have to make is how to get your vehicles to your new home. If you have multiple cars, your best bet is to hire auto shippers. Here's why:
Auto shippers are experienced in transporting vehicles long distances, so you can be confident that your cars will arrive safely at their destination.

Shipping your cars with an auto shipper is generally more affordable than driving them yourself or renting a car trailer.

Auto shipping

provides door-to-door service, so you don't have to worry about getting your cars to and from a shipping terminal.
Get Organized Early
Even if you're just moving across town, the process of packing up your belongings, dealing with movers, and getting settled into a new home can be stressful. One way to make the process easier is to get organized early.
Start by making a list of everything you need to do, including hiring a moving company, packing up your belongings, and changing your address. Then, start tackling items on the list one by one. If you're hiring a moving company, for example, get in touch with a few different companies and get quotes so that you can compare prices.
Donate What You Don't Use Before Moving
Before you begin to pack up take the opportunity to get rid of the items you never use. Go through your closets and drawers, and get rid of anything you haven't worn in the past year.
Donate old books and DVDs that you'll never watch again. And finally, say goodbye to those childhood mementos that are just taking up space. Plus, you won't have to waste time unpacking and organizing things you don't need or want. So when you're getting ready to move, take the opportunity to declutter.
Pack Smart
Packing can be a daunting task, especially if you're not well prepared. Take the time to assess what you need and what you can live without. Make a list of items that are essential for your daily life and make sure to pack them first. Then, start packing items that can be easily replaced or that you can live without for a while. Finally, pack any items that are sentimental or have a high monetary value.
By taking the time to pack smart, you can make sure that your move is as stress-free as possible.
Hire Professional Movers When Moving
Moving can be stressful, whether you're moving across town or the country. There's a lot to think about, from packing up all your belongings to change of address forms and forwarding your mail.
You shouldn't have to worry about whether your belongings will arrive safely at your new home. That's why it's always a good idea to hire professional movers. They have the experience and the expertise to get your belongings from point A to point B without any damage or delays. In addition, they can also provide valuable guidance on how to pack fragile items and how to prepare your home for the move.
As a result, hiring professional movers can take a lot of the stress out of moving.
Set up Your New Home Before You Move In
Moving into a new home is always an exciting time. But before you can start enjoying your new space, there's a lot of work to be done. First, you might want to clean the entire house from top to bottom. This will help you get a fresh start in your new home. Then, you'll need to unpack all of your boxes and furniture and find a place for everything.
This can be a bit overwhelming, but it's important to take your time and do it right. Once everything is in its place, you can sit back and enjoy your new home.
Moving doesn't have to be a nightmare! With a little bit of planning and preparation, you can make your move as easy and stress-free as possible.
Other Posts You Might Enjoy
How to Move in Together & Merge Styles
Cleaning Checklist for Moving Out
10 Signs You are Dealing with a Good Moving Company
Share This Story, Choose Your Platform!