When someone wants to move out or move the house, it's time to check the cleaning list for yourself. Reputed long distance movers in San Diego working with Moving Apt explains that if you are a renter, then you have to be more specific with the check and ensure you do not lose your security amount. If you do not feel you can clean your rented apartment like a pro then hire a professional cleaning service in your area. If you are not sure who in your area to hire go online and research cleaning services. Find one with excellent reviews and go to the site to get their contact info so you can call and interview them.
The landlords want you to return the home to its original condition. If you are an owner and you are selling a house, then again it requires good cleaning before handing over the keys to the buyers. Cleaning will increase its ambiance and will attract more potential buyers towards it and also help you to generate a good amount of money by selling it. 
Cleaning Checklist for Moving Out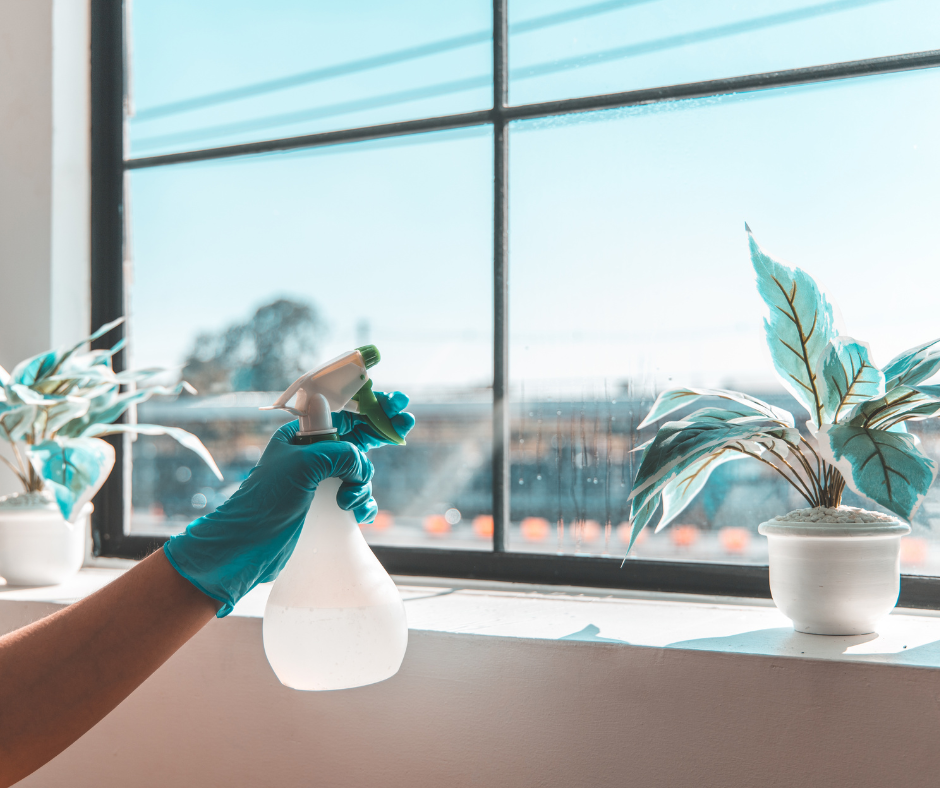 Before you start the cleaning process, make sure you have a reliable moving service provider to complete the relocation without any hassle. Now have a look at this list: 
Remove all personal items
Foremost remove all the personal items everything like furniture, electronic items, and all the wall hangings and other items that belongs to you. This will make the entire job easy.  
Clean floors 
Properly vacuum the floor and don't forget to vacuum the stairs, corners, and other hard-to-reach areas. Don't leave the floors in broom clean condition which means you just sweep and finish the cleaning job. If there are carpets present then be sure there are no stains or dirt present on these and they are properly clean. Maintain the floor plan and ensure optimal cleaning. 
Work in parts 
Depending on the space at your home, you have to perform cleaning in parts or stages. The job requires a lot of hard work so be sure you don't do it at once. Break the job into several chunks so it becomes easy to complete it. 
Bathrooms 
Clean toilets, sinks, showers, and bathtubs, any type of rusting should also be eliminated from the bathroom. Also pay attention to the vanity, wardrobe, mirrors, cabinet interior and exterior, door knobs, frames, light switches, and everything present around there in the bathrooms. All the surfaces require a touch-up.    
Remove all the nails
Decorating your walls with the art pieces, family photos and hangings is most common because it customizes your house and makes it look like a home. Remove all the nails and screws drilled or hammered in walls and then repair them or if you need call the painter for the job. Sometimes there is a need to fill the holes. 
Clean Wardrobe
After taking out all of our clothes you need to clean the wardrobe, wipe out hanging rods, wipe down wardrobe shelves, and at last check properly that all the personal items had been removed.
Kitchen cleaning
Cleaning the kitchen is a tough job to do particularly if you have lived there for several years. The kitchen tends to get splatters, smells, and stains. Clean all the kitchen shelves and check that no food and residue are found inside the shelves and see that everything is clean. For cleaning, you need to use some cleaning solutions because there is grime present there. 
Clean all appliances 
This is the major cleaning job in which you can think of greasing your elbow or hiring someone else to do the job. With the passage of time, dirt and grime get onto the appliances. Be sure you remove this from the appliances such as the refrigerator, oven, and so on. After a good cleaning, these appliances will look brand new and will make a home look good too. 
Take out the trash 
Don't forget to dispose of the entire trash bag. Just think you leave the trash bad sitting in the middle of the room. So, you don't have to do this and have to find out the right way to dispose of it off. 
Additional tips
Clean from top to the bottom and back to the front. 

Complete the dry-cleaning tasks at first and then you should mop or wash the surfaces. 

To make the process faster and more efficient, start cleaning tasks one after the other instead of room by room.  
Wrapping it all up!!! 
Moving out cleaning is one of the stressful experiences that seem like a nightmare. It requires weeks of laborious work to do. Apart from the exhausting moving tasks, cleaning adds more panic to it. Now the above tips will help you a lot in organizing the job. 
Other Posts You Might Enjoy:
10 Tools You Need for Cleaning Your Homes Exterior
How to Find the Best Cleaning Company for Your Needs
How to Organize Moving to a Different State
Share This Story, Choose Your Platform!