Doing some chores here and there every day can make your home more organized and cleaner. Usually, people do most of these kinds of housework inside, such as vacuuming and doing a bit of scrubbing here and there. However, homeowners can neglect the exterior of their homes. It's probably because it's such a big job to clean sidings, roofs, driveways, and decks. This is why tools are needed to make these tasks easier, whether they're simple items like simple brushes or larger tools, like leaf blowers. But, how do you know what tools you need for cleaning your home exterior?
All these things can help keep your home looking spotless from the outside. Additionally, these even make some tasks easier, so you won't end up exerting too much energy and wearing yourself out. To guide you in the right way to begin a project such as this, today we bring you 10 tools you need for cleaning your home exterior.
Cleaning Your Home Exterior? Here Are The 10 Tools You Need.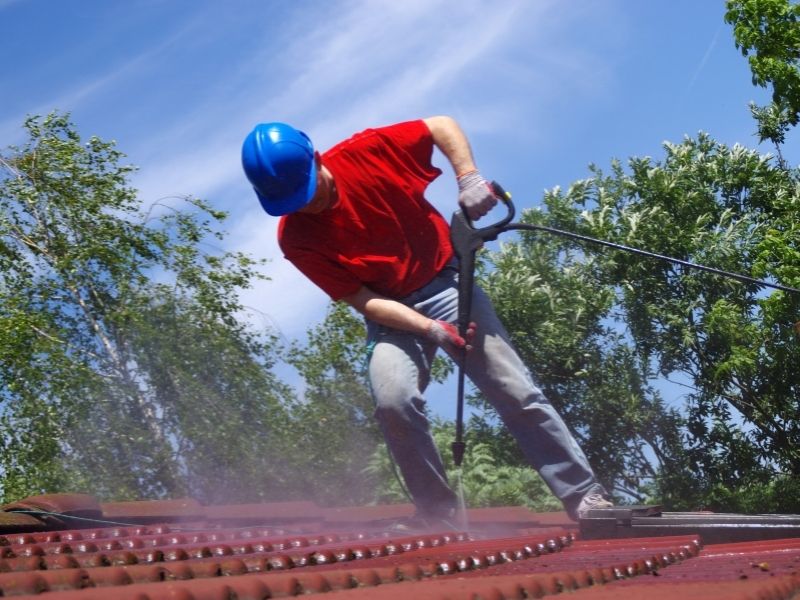 1. Pressure washer.
For a tool that does almost everything, a pressure washer is a way to go. Although it can come at a higher price, it's an excellent investment because of how many things you can clean quickly and easily. Different nozzles, hoses, and accessories make it possible to clean surfaces, such as vinyl, wood, concrete, and more. But, getting pressure washing services is the next best thing for anyone who doesn't want to buy this tool just yet.
2. Wet/dry vacuum.
Another tool to invest in is a wet/dry vacuum that can be used outdoors, too. This will make it easier to get rid of dirt from the outside of your home, including the deck, gutters, and more. It's important to get a wet/dry vacuum because much of the debris from outside can be sopping wet, especially if you live in a rainy area.
3. Buckets.
A bucket is a staple for basic cleaning supplies that any household should have, whether it's for outdoors or indoors. Because water is necessary as you clean up, it's crucial to have a bucket around so you could fill it up. Then, going to a faucet every time won't be necessary.
4. Brushes.
Another essential is brushes. In fact, these are still a necessity even if you have a pressure washer. Brushes are also great for tough stains that just need a bit of elbow grease.
Of course, it's a good idea to have brushes of different sizes. This leaves you completely ready for larger or smaller surfaces.
Even a used toothbrush is fine for tight spaces and corners that big brushes can't reach. If possible, a brush with a higher reach, such as a telescopic one, is practical.
5. Sponge with an abrasive side.
Sponges have always been fantastic tools for cleaning, especially if they come with an abrasive side. These might be the perfect cleaning tools for windows or more delicate surfaces where a scrubbing brush causes damage.
6. Squeegee.
Another tool that is helpful for cleaning windows is a squeegee. It's great for getting rid of water and doing a bit of scraping at the same time. But, because it's made from rubber, it won't cause permanent markings, like scratches, on the glass.
7. Broom, dustpan, and mop.
A broom, dustpan, and mop are three basic things to always keep on hand at home. Not everyone has a wet/dry vacuum, so sweeping outside is the next best thing to get rid of debris. Additionally, a mop is fantastic for doing a final wash for all kinds of surfaces.
8. Spray bottles.
To better store soaps and cleaning mixtures, spray bottles are great. You can easily carry them around and apply to spots throughout your home. Plus, if you buy a large container of your favorite cleaning solution and pour it into a smaller spray bottle, then, you can save money.
9. Hoses.
Since cleaning outside will require a lot of water, a hose will be fantastic. This way, water can be used in places, like the roof, driveway, and deck. Just make sure that the hose is long enough to reach all these places.
10. Other tools and protective gear.
To complete the outdoor cleaning supplies, make sure to always use protective gear. Here are some things that might be useful:
Hat for sun protection
Protective eyewear, like goggles
Long sleeves
Protective and rubber gloves
A ladder with stabilizers
In conclusion.
Cleaning up the outside of a house can be difficult and dangerous, so it's important to get the right tools to make the task easier, quicker, and safer. Remember that cleaning during a sunny day is the best and safest way to clean up outside. Also, to make it more fun, cleaning up with housemates is a great activity. It's also a lesson in responsibility, and a practical way to cut down on time. 
If you have any questions or suggestions, we always love to hear from you in the comments below. Also below are links to more fantastic articles about ALL things DESIGN for your home or business.
Images Courtesy of Canva.
Other Posts You Might Enjoy:
5 Essential Water Damage Restoration Tips
5 Home Improvement Hacks for 2020
5 Tips For Shutter Blinds Care and Maintenance
Share This Story, Choose Your Platform!