Window treatments, such as shutter blinds, offer years of enjoyment and benefits with proper maintenance. However, without proper cleaning and care, homes might be susceptible to issues, like reduced security and privacy.
If you have shutters and are looking for tips to help you maintain your window treatments, you are invited to continue reading for five ways to care for your shutters and blinds. 
Caring for Your Shutter Blinds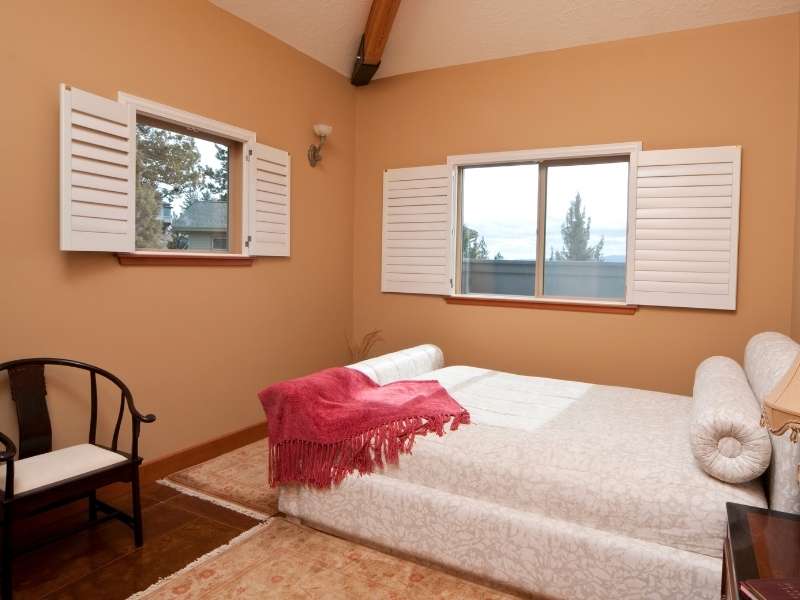 1. Use the Right Tools
Before you start maintaining the visual and structural integrity of your window treatments, you must obtain the right tools for the job. Some equipment you may need are the following:
Vacuum cleaner (with different attachments)
Microfiber cloths
Cleaning detergent
The vacuum cleaner and microfiber cloth are particularly useful in cleaning dust off of plantation shutters. However, the cleaning method might differ depending on the material of the window treatment.
For example, solid wood shutter blinds tend to be more fragile than their faux counterparts. Hence, avoid using water or harsh cleaning detergents in caring for the wooden material. Of course, vinyl and faux wood tend to be more resistant in handling water or chemical cleaners than real wooden shutters.
Also, these materials tend to be susceptible to staining if you use too much cleaning detergent. So, it's best if you use the correct cleaning solution for the window shutter blinds in your home.
You may also consider using a broom to remove the accumulated dust and dirt from your window treatments. But prepare yourself as these particulates will become airborne if you use this cleaning tool.
Another product to use is a special cleaner called a window deodorizer. It's also possible to use this product with a regular vacuum cleaner. This cleaner tends to be an excellent choice since it can reach into the small crevices and allow the dirt to rise from the grime. This works to eliminate dirt and dust off of your window blinds, at least for a while.
2. Use the Correct Technique
Before you go about cleaning the blinds or shutters, remove drapes or curtains from the window. Otherwise, cleaning and maintaining the blinds or shutters becomes more challenging when the drapes or curtains in the entryway.
Move the drapes and curtains of the way, then, organize your cleaning tools. Note that the cleaning technique might differ depending on the style of window blinds in your home.
For example, you might want to clean Venetian blinds. If so, here's a quick guide to help you clean these window accessories:
Create a cleaning solution containing 50% water and 50% vinegar.
Use an old sock and dip it into the mixture.
Gently grip the sock with two fingers. Pinch a blind or shutter as you glide the fabric across the material.
Repeat the same process for the other blinds and shutters.
Note that it's essential to ensure that your window treatments remain clean to maintain their beauty and functionality. But don't forget about the other components, like the handles and strings.
3. Paint Over Stubborn Stains
Are their stains on your window blinds and shutters? Are their spots that don't seem to come off even when you scrub them with chemical cleaners? If so, consider painting over these stubborn stains instead.
Properly paint your window shutters by first understanding their materials. For example, vinyl tends to be easier to work with than fabric. Most vinyl blinds have a frame with a zipper or roll-down feature. On the other hand, fabric blinds tend to be trickier to care for and clean because some stains tend to absorb into the material.
Therefore, the type of paint you purchase depends on the material of your window treatments. If you have vinyl shutters, use acrylic paint. But, don't use poor quality latex or oil-based paints as the components in these solutions might make vinyl crack and chip.
Next, use textile paint for fabric blinds. Use the spray can version or a conventional paintbrush. The spray can version allows you to spray over a wide area, but it has less control than using a paintbrush. Conversely, paintbrushes give you excellent control when painting over stains. However, it might take anywhere from a few minutes to a few hours to paint over the stain using a paintbrush.
4. Set a Schedule
These window treatments always accumulate dust and dirt over time. So, set your shutter blinds maintenance schedule to maintain the visual and functional appeal of your window treatments.
As a rule of thumb, clean and maintain your window treatments once every six months. However, if you're living in a relatively dusty or dirty location, consider increasing the frequency of your cleaning schedules.
5. Replace Worn or Broken Window Treatments
Take a close look at your window blinds and shutters. Do you think it's possible to save the beauty and function of these decorations by using traditional care and cleaning methods? If not, then it's time to replace your worn or broken window treatments.
Replace these blinds to allow your living room to have privacy as you watch movies in comfort. Also, new blinds and shutters tend to be ideal for people with allergies, since the dust and dirt haven't yet set into the material.
When you go shopping, ensure that you get your new window treatments from a reputable provider. You don't want to waste money on low-quality blinds and shutters that you need to replace again soon.
Conclusion
Caring for shutter blinds may help extend the lifespan of these treatments. Failure to maintain these decorations may result in consequences, such as loss of visual appeal for your home and loss of privacy. Therefore, let the tips mentioned above help you clean and maintain the integrity and beauty of your window treatments.
Images Courtesy of Canva.
5 Tips for a Brighter Home Interior
5 Ways to Spark the Elegance Factor in Your Living Room
3 Excellent Ideas to Give Your Home a New Exterior Look
Share This Story, Choose Your Platform!