Do you feel a strong compulsion to increase the elegance factor in your living room? The most expensive and easiest way is to hire an interior designer. However, if that doesn't fall within your budget, or you want to have a go at interior decorating on your own, take a look at these ideas. Some are more affordable while others require long-term investments. However, there's sure to be an inspiration below to help you exponentially increase the elegance factor in your living room.
How to Spark an Elegance Factor in Your Living Room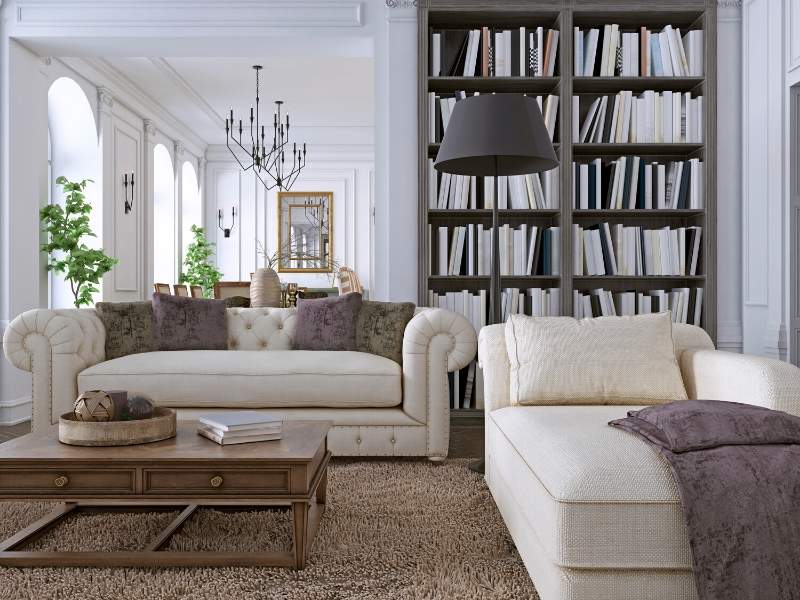 Begin With Basics
Every artist needs a color palette as the basis to begin the creative process, and the same goes for your living room. You may select neutral colors for the walls and ceilings of white, beige, brown, or grey. One of the best things about a neutral palette is that it allows you to switch up with pops of color in accessories as the seasons come and go.
Alternatively, you could go for a much bolder effect and use dramatic, dark colors for the contrast. Whichever option you choose, remember that there's more to elegance than a color scheme. So, let's move on to the next tip to bring more luxury to your home.
Classic Crown Molding
When it comes to the ceilings, there's a brilliant option in the addition of crown molding because it makes any room look more high-end. It gives an exemplary touch of class to finish the room with this subtle flair. With a wide variety of widths from which to choose, you're sure to find just the right crown molding to add to your room.
Warm Hardwood Flooring
The warmth and beauty of hardwood are unsurpassed by any other flooring option. If you want a truly elegant home, then I suggest you consider natural hardwoods for flooring. It's true that they are quite pricey for some types. However, consider the lifespan of the floor and you'll see that it easily justifies your initial expense. Moreover, hardwood floors not only beautify your home, but they're also a nice way to increase your property value.
I recommend that you go online and research for just the right type of hardwood you want to install as flooring in your home. Cherry hardwood floors are certainly more expensive than those made of oak or birch, but it is possible to find the option to suit you and your wallet. Remember to include a selection of carpets to place around the home to further compliment your hardwood floors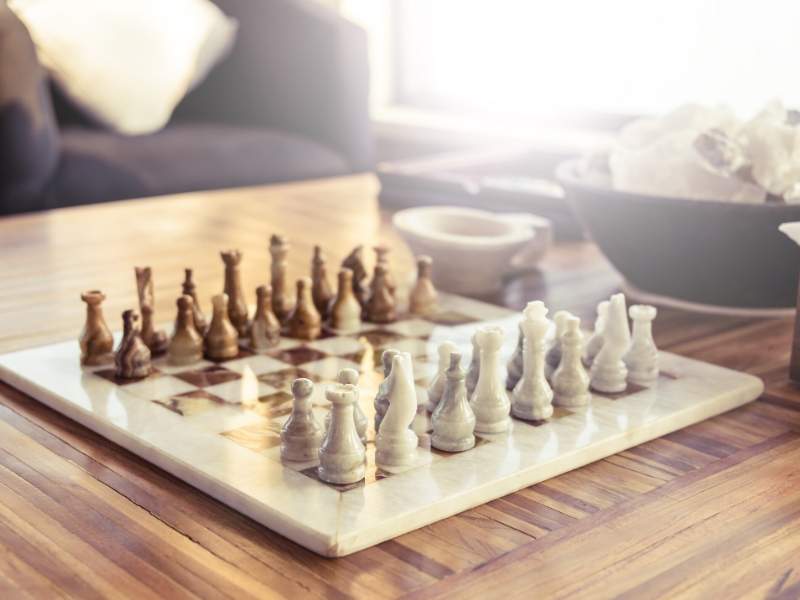 Details of Decor
Elegant or not, every living room has a comfortable sofa, a coffee table, and an armchair or two. You can go for something modern with straight lines, or a more classic sofa with curves. So, start with the basic furniture in your room, then add the details that make the room stand out.
• Pillows
As simple as it may sound, nicely stuffed and arranged pillows that add interest to your room are inviting and comfortable. Pillows and cushions in your living room are a fantastic way to add pops of seasonal color here and there around your room. What could be easier?
•
Chess & Game Table
Nothing says elegance and class quite like a chess set carefully placed in your living room. Chess sets make an elegant statement in any room, especially when accompanied by an equally striking table.
•
Chandelier
Is there a lighting solution that is more elegant than a chandelier? Whether it be modern or more traditional, chandeliers of any style make a grand statement. They too come in many shapes and sizes, and with a little patience and research, you are bound to find the best one for your living space.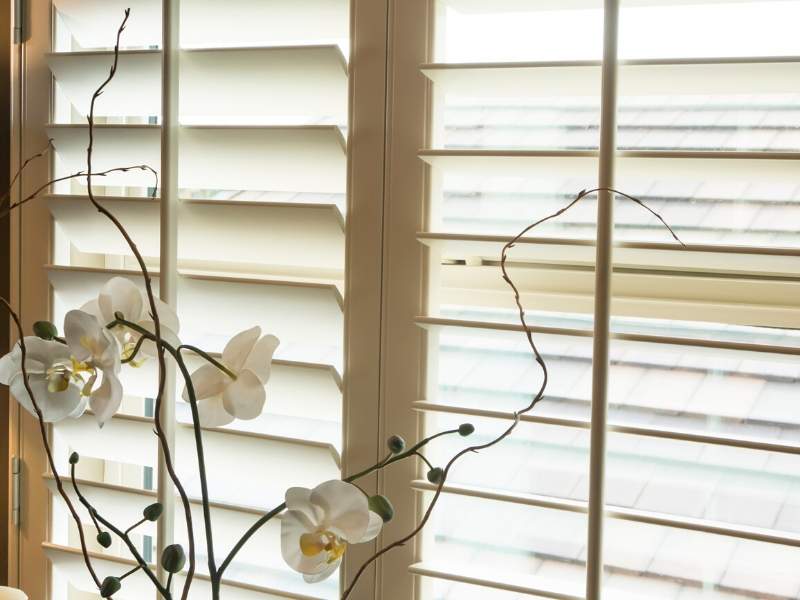 Elegant Window Treatments
The curtains, shutters, or blinds you select for your window treatment is a great place to enhance the elegance factor of your space. Do the right research for the right drapes or other coverings to suit your windows perfectly.
There are lots of wonderful, elegant designs out there, so keep searching until you find a unique pattern or color for your living room that brings extraordinary style to its overall look and feel.
Sit Back & Enjoy Your New Decor
I hope you've gained some ideas and inspiration from this post. I suggest that you continue to search for the perfect decor solutions for your living room to get the perfect feel and look you desire. Additionally, I wish you the best of creative success as you decorate your elegant living room.
Images Courtesy of Canva.
Other Posts You Might Enjoy:
5 Styles of Window Blinds for Your Home or Business
Enhance Your Interior Design with Beautiful House Trees
How Paint Color Makes Your Room Appear Spacious
Share This Story, Choose Your Platform!