Paint color is an important part of your strategy for the interior design of your home. This is because color has the power to change our mood and perception of the world around us. Moreover, the use of just the right color sometimes makes small rooms appear larger. Here are the best paint colors to make your room appear more spacious.
How to Make Your Room Appear Larger with Paint Color
The Colors of Spaciousness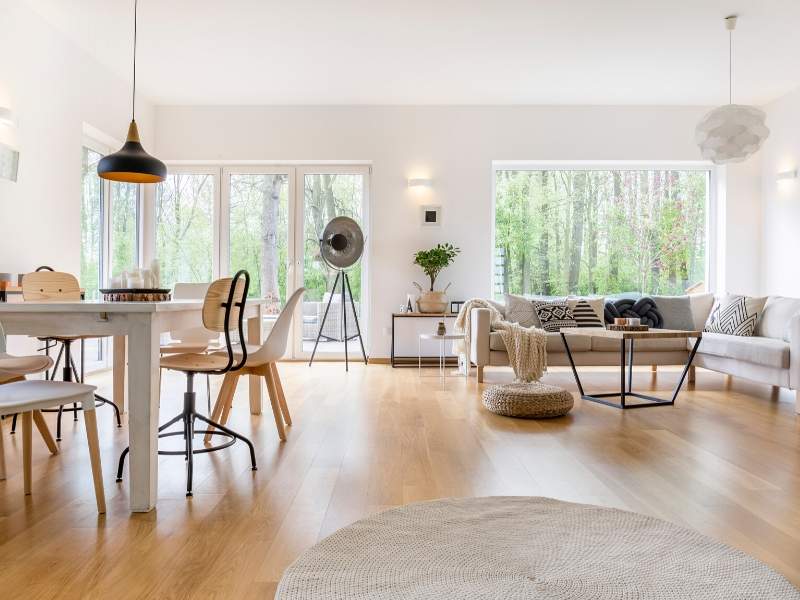 You can't beat classic white for brightening and opening up a room. Additionally, white walls help reflect the natural light that comes in through the windows.
Grey is another family favorite since it is a neutral color that gives the room a contemporary edge. If you are set on grey, choose a lighter shade, or a shade that has cooler tones over warmer tones to maximize its effect to open up the room. If you'd like something a little more exciting than white, then you can opt for softer tones, like off-white, blue, or green.
Another great painting trick to make your room look bigger is to paint your wall trim and moldings in a lighter color than your walls. This tactic makes the walls appear farther back, which in turn makes your living room seem bigger.
Try to steer away from darker colors, which have a tendency to make a room look smaller. But dark colors are striking, so if you want to incorporate them into the design of your room, consider an accent wall with three other bright, light walls. You'll still get the pop of color you want while you still maintain the illusion of more space.
Consider Design Style & Paint Color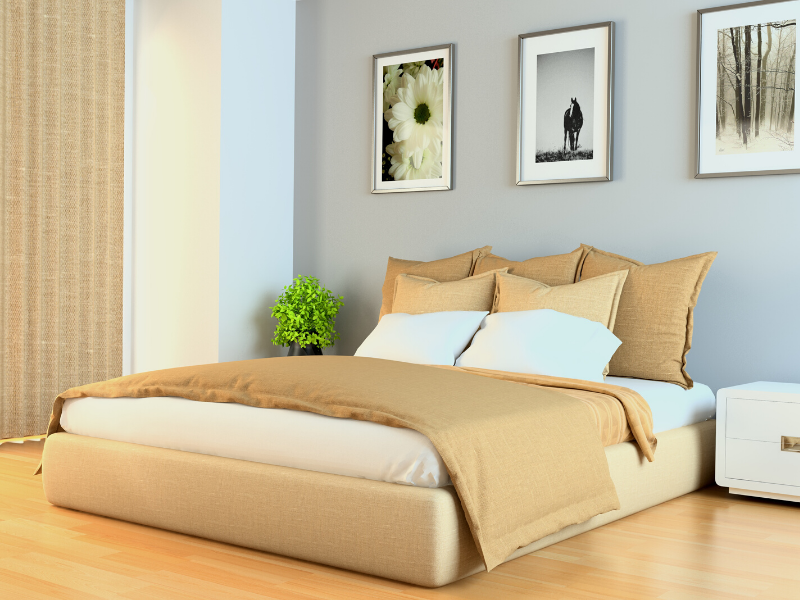 To choose the right paint color for your home, be mindful of the type of aesthetic you want to create. If you want to go full-on modern, then bright white may be the way to go. If you want to keep a lighter element, consider a brighter beige or grey. If you want to get a warmer effect, consider light to medium gold.
One of the best things about painting is that it's a DIY activity that you can easily do yourself. All you need to do is head to your local paint or home store, choose your color and supplies, and get to work. If painting isn't really your thing, you can easily hire someone to help you out. Many companies, such as Paysons Painting, specialize in house-painting of all kinds. They will even touch up the outside of your house while they're at it!
Other Tips to Enlarge the Room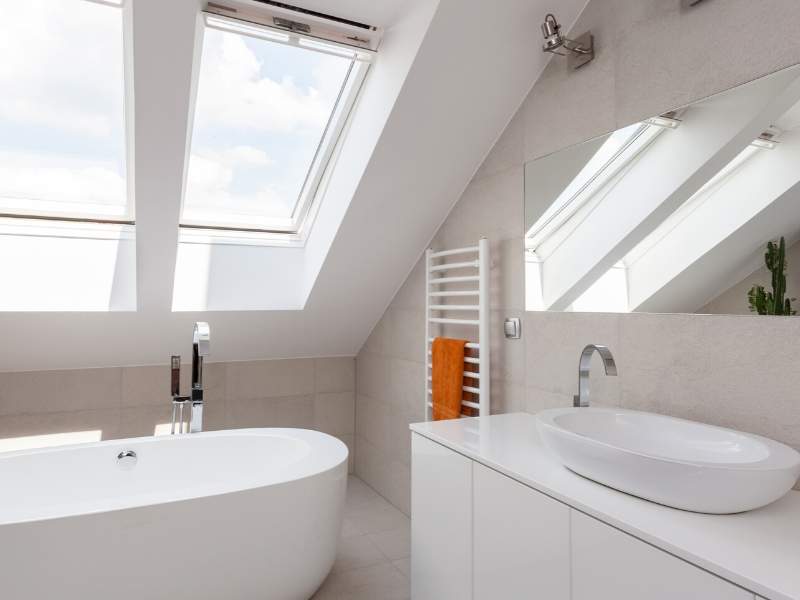 Once you've updated your paint color, there are other tricks you can use to open up your small room and make it look better. For example, when you hang strategically placed mirrors, it helps create the illusion of spaciousness. Mirrors also reflect light to help it bounce around the room and further enlighten the space. Consider the placement of a mirror near a window to achieve this effect.
Images Courtesy of Canva.
Other Posts You Might Enjoy:
5 Ways To Prepare Your Home for a Cozy Winter
Interior Design • How it Affects Human Behavior
Fine Quality Furniture • What to Check Before You Buy
Share This Story, Choose Your Platform!