Relocating is a challenging and stressful task. Whether you're moving across town or state lines, find a moving company you can trust with your prized possessions.
10 Signs You're Dealing with A Good Moving Company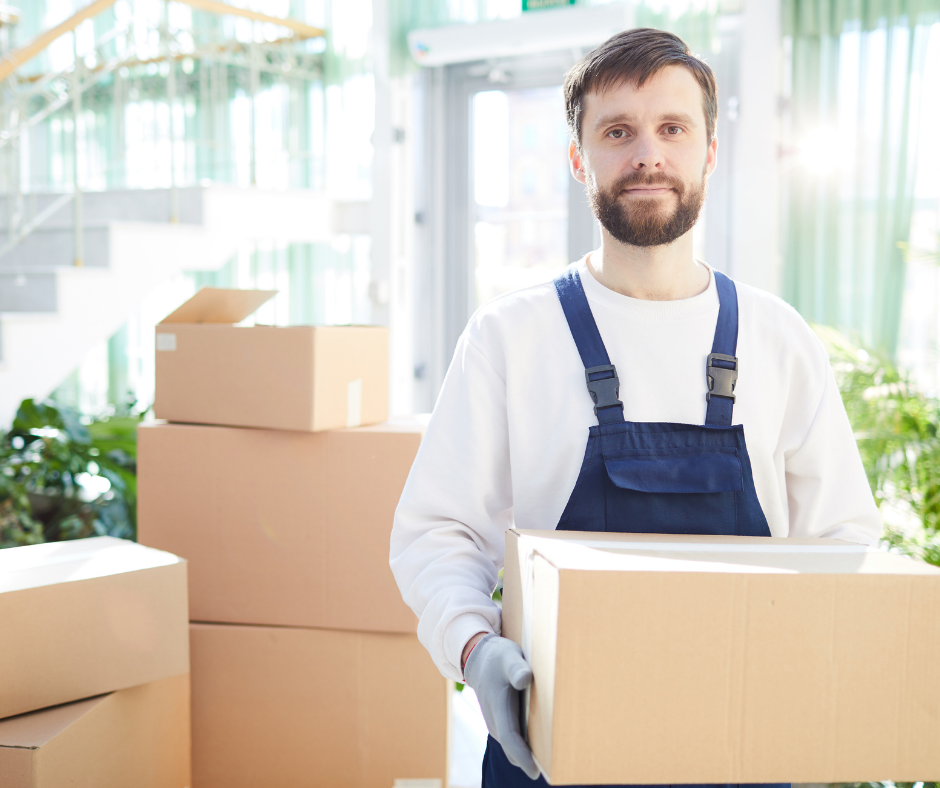 As you get ready to move, one question to ask is, am I selecting a good moving company? Here are ten signs that the moving company you're considering is worth your business:
1. Customer Review and Ratings
Positive feedback through online reviews or word of mouth holds significant value. When customers provide glowing reviews about a moving company's services, it proves you're dealing with a dependable team. For this reason, it's best to check the reputation of a moving company before trusting it with your job. This will provide the peace of mind that your possessions are in safe hands.
2. Professionalism
Right from the get-go, tell whether or not you're dealing with professionals. Employees working at a good moving company will be courteous when you call to inquire about their services. They will also be ready to talk you through their services, charges, and everything else you may want to know. That cannot be said of a disreputable moving company.
3. Respect
Even though movers are well trained and skilled at what they do, that shouldn't stop them from seeking and respecting your opinion. You'll tell you're dealing with the right moving company, if its employees respect your decisions. They won't hesitate to seek your opinion, especially when unpacking your items at the new location.
4. Licensing
This is a critical indicator that you're dealing with the right moving company. Licensing is essential because it proves a moving company has met all requirements and may operate by local and state authorities. However, some unscrupulous movers operate without the required licenses and permits.
The capacity of such companies isn't certified, and therefore, hiring them puts your possessions at risk. On the flip side, licensing proves a company's ability to move your belongings safely. Accreditation by professional organizations such as the American Trucking Association also attests to a moving company's reputation.
5. Insurance
Anything can happen during relocation and potentially cause the loss of your belongings. Liability insurance goes a long way in protecting you financially if disaster hits. One way to tell you're dealing with a good moving company is when they prove they're insured.
By law, movers must assume liability for the items they transport. Having an insurance cover proves that the company cares about your possessions and that any losses or damages will get fully covered.
6. Experience
Each moving job is different, so it's best to find a moving company that has experience handling your particular type of job. Generally, some movers are better than others, and it's your task to identify the best company for your job. For instance, moving to a townhouse is different from moving to a high-rise apartment building. Finding a mover with experience handling your specific task ensures everything goes smoothly.  
7. Binding Estimates
Moving can be potentially expensive, especially when relocating across state lines. A good moving company is committed to saving you from unexpected expenses. When you inquire about their services, they may ask to visit your place and provide an accurate quote. You'll know a moving company is reliable if it offers a binding estimate that includes all extra fees and services.
8. Provides Free Moving Crates/Boxes
When moving, the last thing you want is to risk breaking your fragile stuff such as crockery and kitchenware. Professional movers always provide free boxes or crates for packing such items. It helps you save the cost of buying them yourself besides minimizing the risk of damage to your fragile possessions. The packing boxes also help you avoid last-minute rushes to the store during or before relocating to purchase relocating materials.
9. Provides a Wide Range of Services
Besides helping you relocate from one place to another, a good moving company understands the significance of providing associated services that make the resettlement easier. This includes cleanup services, packing materials rental, and storage facilities.
10. Quality Assurance
Moving companies that provide clients with quality assurance offer the best services. They set high standards for themselves because they know they can deliver. These movers always strive to protect their reputation by providing best-in-class services.
On the other hand, seedy moving companies have no reputation to uphold. They are in business just for the sake of it, so they won't care about the quality of service you get. Furthermore, they won't provide quality assurance because the chances are they can't deliver on what they promise.
Last Take
Moving is a significant decision, which is why you need to get everything right. Working with a good moving company saves you money besides safeguarding your prized possessions. If a mover under consideration doesn't meet any of these requisites, you're better or looking for another company. Otherwise, you risk having a terrible moving experience.
Other Posts You May Enjoy:
HOW TO MAKE MOVING FUN: 7 TIPS FOR GLASGOW, SCOTLAND 
MOVING FURNITURE INTO YOUR NEW HOME IN MALAYSIA
CONSIDERATIONS BEFORE MOVING YOUR BUSINESS OVERSEAS
Share This Story, Choose Your Platform!