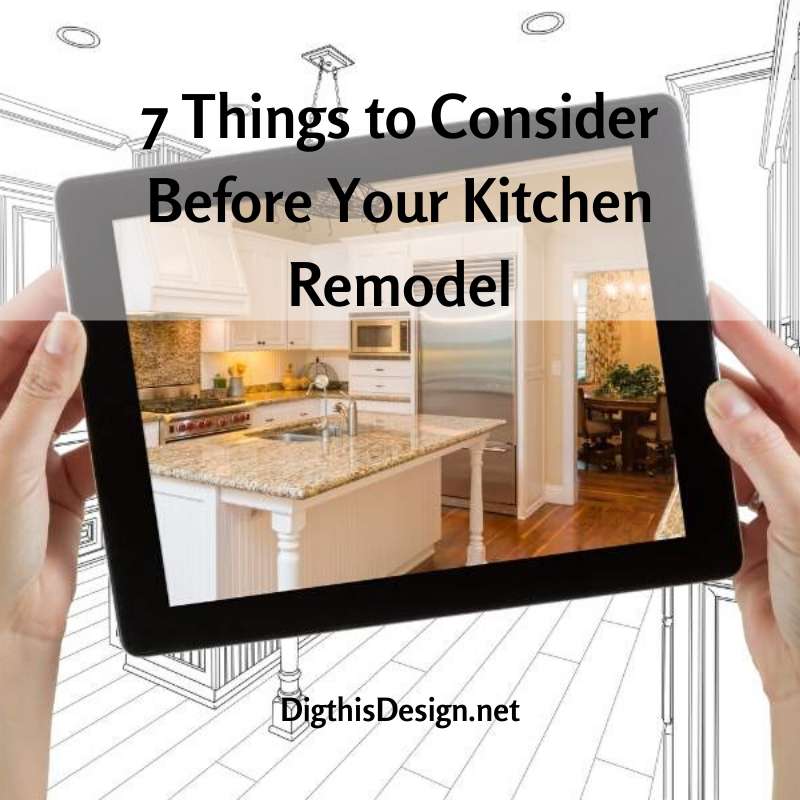 Your kitchen is arguably the heart of your home, and if it doesn't meet all your needs and wants, a kitchen remodel might be in order. A lot of families look at their kitchen as an intimate hallowed space that's the very center of daily activity. And while a kitchen remodel might seem daunting, it's an incredible opportunity to boost your home's value, as well as the effectiveness of the room.
All that being said, your kitchen remodel will undoubtedly be fairly disruptive. While it's only for a short time, you want to consider all of the factors before you dive in. Ultimately though, most homeowners agree that their kitchen remodel was totally worth it in the end.
Here are seven factors you should consider as you start to jump in with both feet.
7 Things to Consider Before Your Kitchen Remodel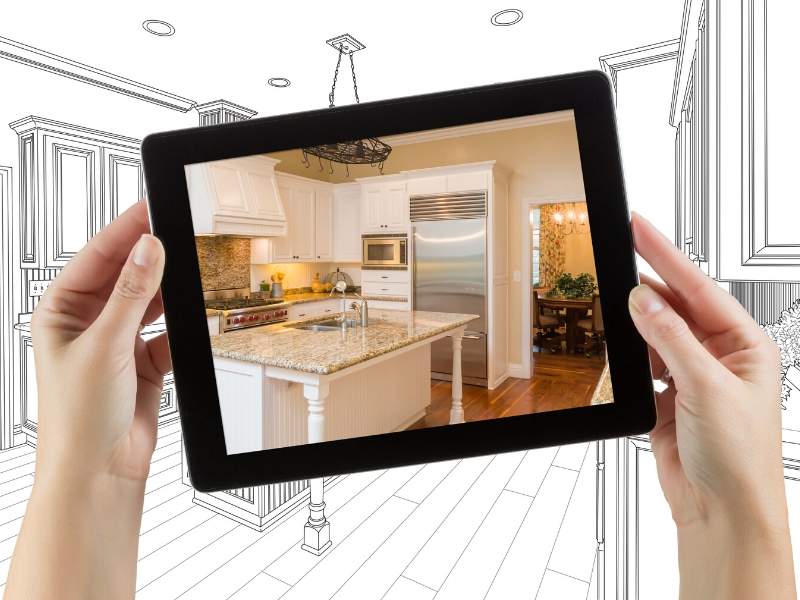 Home Value After a Kitchen Remodel
Because the kitchen is so vital to your home, it can drastically affect the marketability of your home, as well. An attractive kitchen is one of the first things prospective buyers will notice. Ultimately, it increases the likelihood of getting close to your asking price when you do sell. Furthermore, for many buyers, your kitchen is a statement as to how well the previous owner cared for their home.
Low-Interest Rates
Interest rates are in a constant state of flux. If you've been considering a kitchen remodel but the interest rates turned you off, we have something for you to consider. If you have accumulated significant home equity and have a good credit score, be on the lookout for a season of low-interest rates. This is the ideal time for you to take the plunge.
Wear and Tear
Outdated appliances, missing handles, broken cabinet doors, peeling countertops, and cracked tiles hardly scream "gourmet." Unfortunately, they also leave a sour note on prospective buyers and current homeowners, alike, simply because they're unappealing. Kitchen and bath remodeling often comes down to remedying a badly deteriorated environment due to years of unattended wear and tear. In this case, the current kitchen has outlived its purpose and needs to be remodeled.
Energy Efficiency
Many a homeowner want to decrease their carbon footprint and lower their energy consumption at the same time. This is a worthy and necessary goal. Energy savings are an environmentally friendly and financially prudent reason to embark on a kitchen remodel. For example, kitchen skylights channel more sunshine reducing the need for artificial light. Furthermore, solar headers and energy-efficient appliances work together to reduce your power bill and negative impact on the environment.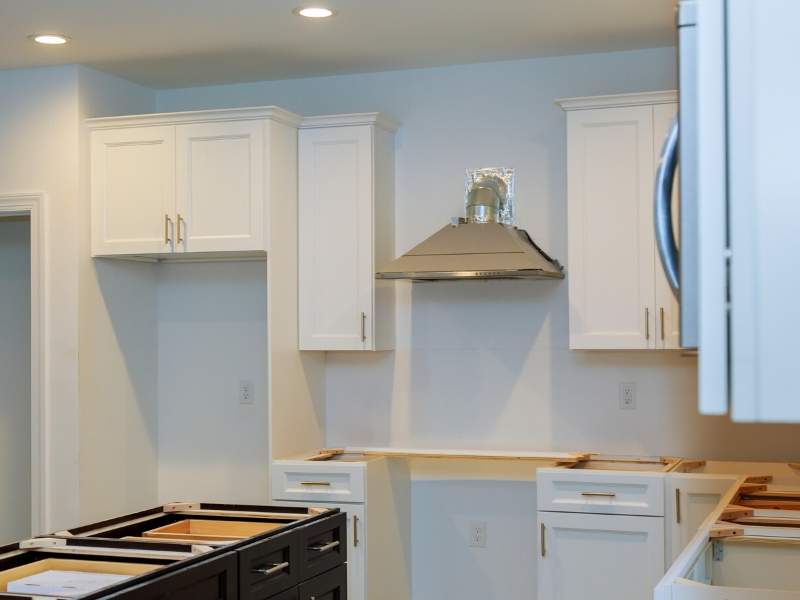 Dated to Updated
A kitchen can be pristine and orderly but still be outdated. Homeowners who've purchased older homes often run into this issue – especially if the previous owner didn't have enough money for a kitchen remodel. If you want to have a kitchen that's more in touch with the here and now, a remodel is definitely the way to go. New colors, fixtures, cabinets, and countertops are all quintessential elements of a modern kitchen style.
Your Lifestyle
The layout of your kitchen may have worked for the prior owners, but it might not be your cup of tea. Perhaps it doesn't have the breakfast bar you've wanted, or that coffee nook isn't present. Maybe the cabinetry doesn't lend to a functional space that you require. Regardless of the issues, a kitchen remodel can rectify the problems. Make sure you identify your "musts" before you start though. This will alleviate stress down the road.
Special Needs
We'd all love to be guaranteed a healthy and physically able body throughout our life, but that's not always the case. Unfortunately, accidents and illnesses do happen. Perhaps you have a family member in a wheelchair and navigating your home isn't as easy as it used to be. It might be necessary to tackle a kitchen remodel for a newly disabled family member. Your project might include lowering hard-to-reach cabinets or installing user-friendly appliances. You might even need open space for a chair to navigate under certain areas. Consider all your needs then dive in.
A Kitchen Remodel is Personal
Every homeowner has their own set of reasons to tackle a kitchen makeover. All of the reasons and factors above, however, should take some of the guesswork out of the project. Remember, if you've been toying with the idea for a while, it's probably something that should be done. Make sure to consider all facets of the project from the start, then jump in.
Images Courtesy of Canva.
Other Posts You Might Enjoy:
Kitchen Renovation: Get the Best Return on Your Investment
Kitchen Design: 10 Ways to Personalize Your Space
How to Achieve a Chef's Kitchen in Your Home
6 Simple Tips to Transform Your Kitchen
https://digthisdesign.net/wp-content/uploads/2018/04/7-Things-to-Consider-Before-Your-Kitchen-Remodel.jpg
800
800
Melissa Moore
http://development.digthisdesign.net/wp-content/uploads/2016/11/OLD_DigThisDesign_logo.jpg
Melissa Moore
2018-04-30 01:00:58
2021-01-16 09:55:57
Kitchen Remodel: 7 Factors Homeowners Should Consider