Kitchen leaks and floods are never welcome and can cause a lot of expensive damage. Thankfully, there are several ways for you to avoid those leaks and floods. Take some smart steps to prevent these issues before they occur.
To get you on your way to prevention, here are four helpful ways to help you avoid leaks and floods in your kitchen.
4 Ways to Avoid Kitchen Leaks and Floods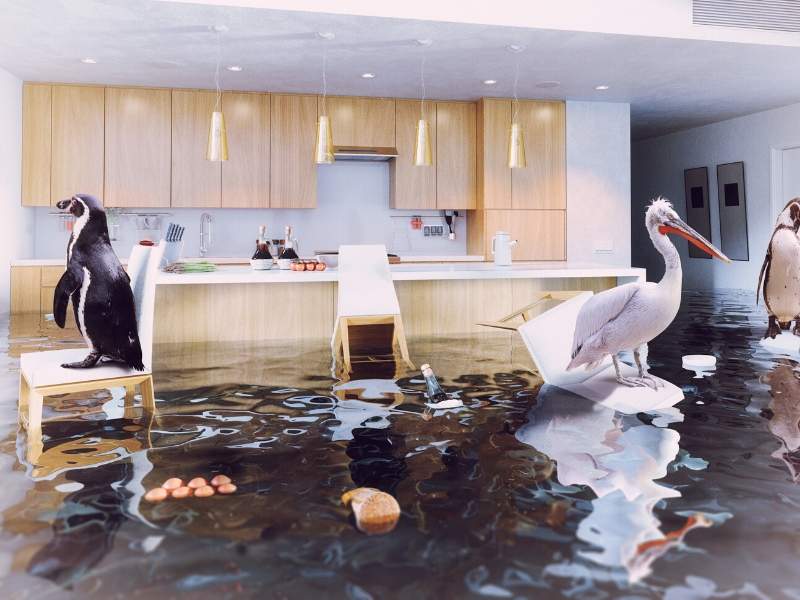 Perform Regular Inspections
Perform inspections throughout your kitchen on a regular basis as a preventative measure. First, start by inspecting all of the various water hose connections to be certain they are connected properly. Next, check your dishwasher hoses for possible leaks. Also, check the icemaker connections and drip pan in your refrigerator. It is important to keep them clean so they operate at maximum efficiency. When your inspections reveal potential leaks and floods, check out the Hotpoint Service website to find reliable, trained professionals to repair your issues before they escalate into costly damage.
Keep the Drains Clear
Another way to avoid leaks and floods in your kitchen is to ensure that all drains are clog-free. That includes drains that are connected to your sink and your dishwasher. If you notice that the drain clogs and water does not drain well, you must clear it out before the problem gets worse.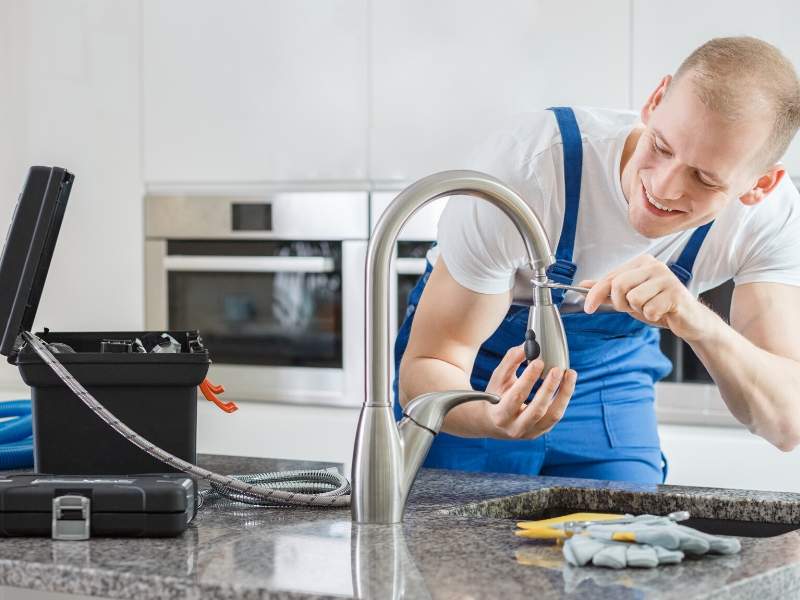 Inspect Pipes Under the Sink
It is highly important to do regular checks under your kitchen sink for pipe leaks. Because of their obscure location, it is possible that leaks under the sink might go undetected for long enough to cause damage to your cabinetry. In addition, the water might get deep into your floors and cause damage there as well.
To avoid this, keep the area around these pipes clear so that you can properly inspect them. One tip is to place paper towels at the bottom of your cabinet to routinely check for dampness. However, remember to regularly check the rest of the interior of the cabinet for dampness as well.
Correct Refrigerator Position
Finally, another way to avoid leaks and floods in the kitchen is the proper position of your refrigerator. Be sure that your refrigerator is placed in a way that allows a 3 to 4-inch gap between the appliance and the wall to prevent kinks in the supply line. A good suggestion is to place several wooden blocks behind your refrigerator to ensure plenty of space where you need it.
Now that you know the steps to take to prevent damage from leaks and floods, use them to keep your kitchen in tip-top condition. Remember to continue to check for leaks and when you find them, hire a professional to make your repairs. This gives you and your family peace of mind that you have a safe home free of leaks and floods.
Images Courtesy of Canva.
Other Posts You Might Enjoy:
Moving Into Your New Place: 4 Things to Check
Renovation & Extension Considerations for Your Home
Electrical Projects: 3 Reasons to Skip the DIY
Share This Story, Choose Your Platform!