During the COVID lockdown, many Brits turned to DIY projects for entertainment. Some got busy with a few home improvements, while others embraced their artistic side. As the winter sets in, it's time to find a new hobby to keep you entertained through the long nights. DIY is a fantastic hobby that allows you to step away from technology. You can use your creativity to make beautiful items or fix things around the house. But, there are hazards so it's best to learn how to avoid DIY accidents at home.
Who doesn't love being creative when you're a DIY extraordinaire, right? However, again, you must be aware of the health and safety standards involved in DIY. You must also learn about personal protective equipment, and power tool maintenance. If you were involved in an accident that wasn't your fault, ask for professional advice.
If you do a lot of DIY at home, continue reading to learn a few good tips about how to avoid DIY accidents at home.
3 Saftey Tips To Avoid DIY Accidents At Home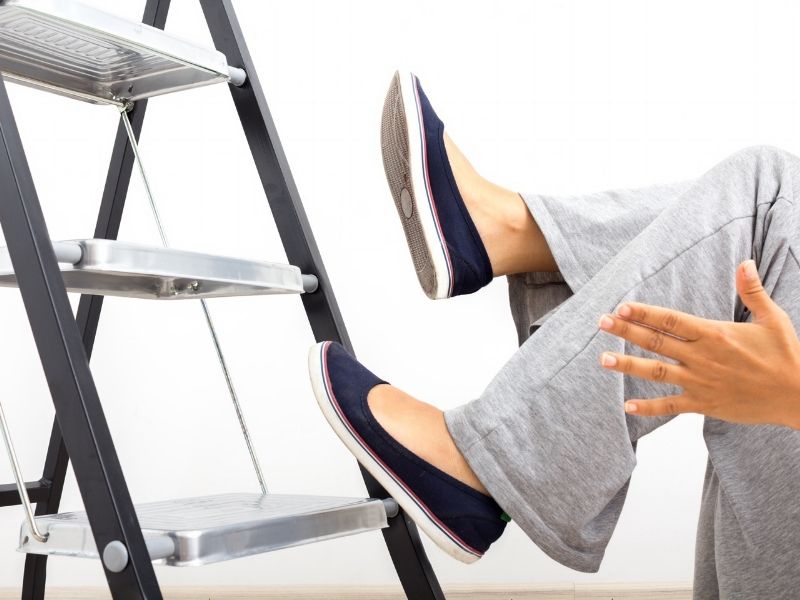 1. Be responsible with ladders.
Falling from height is the most common accident on construction and manufacturing sites. If you are working on ladders, you must be careful. Do not take any chances and insist on standing on a ladder in icy conditions. Do not stand on the top rung or try to balance on one foot. Ladders can cause serious injuries, and you must follow safety guidelines. Always make sure your ladder is locked in place and standing on an even surface.
2. Avoid misusing equipment.
Power tools come will all kinds of risks. You must read the manual thoroughly and watch a few videos on how to operate the tool. Familiarize yourself with how it works and the necessary safety features. You should also consider the PPE you must wear when using the tool. For example, you may need protective earwear for loud power tools. Persistent loud noise can damage your ears and lead to loss of hearing. Headphones or earplugs can be worn to keep your ears protected.
3. Dress the part.
Always wear the appropriate clothing for your DIY escapades. You should protect your body with durable clothing that is not too exposing, loose, or potentially flammable. Also, wear tight-fitting eyewear to stop dust and debris flying into your eyes. Finally, wear gloves to protect your hands from chemicals and sturdy boots to keep your feet safe. Ideally, find some boots with a good grip, so you don't slip on the ice and hurt yourself.
In conclusion.
DIY is an exciting hobby that comes with an element of danger. Keep yourself safe and avoid any accidents. If you have any questions or suggestions, we always love to hear from you in the comments below. Also below are links to more fantastic articles about ALL things DESIGN for your home or business.
Other Posts You Might Enjoy:
Makeover Your Home the Stylish DIY Crochet Way
DIY Tips and Tricks for a More Spacious Condominium
DIY Home Office: 5 Signs You Need a Desktop Replacement
Share This Story, Choose Your Platform!