The process of moving out can be stressful. Even if you are moving locally, there are still some things that can leave movers agitated. To take out a good chunk of the stress, most turn to a moving company. While it's certainly an efficient way of doing things, does the cost of using a moving company concern you? Fear not, as we're here to answer just how much moving locally should cost, the many factors to watch out for, and some cost-saving tips.
Good Information for the Costs of Moving Locally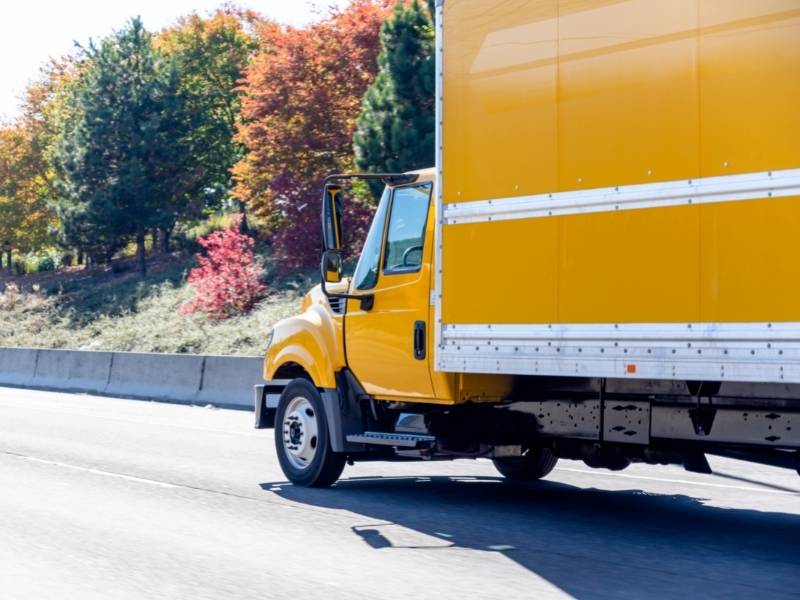 Price Examples
Below is a list of 12 locations and the average cost of moving locally in those areas where the home contains 390 cubic feet of furniture. The order starts at the highest price and ends with the lowest. These prices come from numerous professional movers but keep in mind, there will be other factors at play so just take this list as a rough estimate.
San Francisco, CA – $576
Boston, MA – $555
Chicago, IL – $429
Dallas, TX – $420
Houston, TX – $415
Los Angeles, CA – $395
Washington DC – $388
Miami, FL – $368
Atlanta, GA – $348
Phoenix, AZ – $328
Denver, CO – $280
New York, NY – $272
Remember when we said there are other factors at play? Well, one of those factors has to do with the size of the items you are bringing into the home. Here are the estimates for moving into a home in NYC based on the size of household goods. Again, this order is from the most expensive to the least.
4 Bedroom (1815cf) – $1,148
3 Bedroom (1215cf) – $774
2 Bedroom (892cf) -$578
1 Bedroom, Large (524cf) -$346
1 Bedroom, Small (390cf) – $270
Studio (231cf) – $176
Hourly Rates
Is your location not listed? If that's the case, another way you can determine the cost of moving locally is by the hourly rate. On average, it'll cost you $25 per hour and per mover. Once again, this is where the size of your home items and how accessible your home is (stairs, long driveway, etc.) will play a role in determining the cost of moving locally. You can expect to have three movers helping you out if you have a two-bedroom apartment. That leaves the total at roughly $450 for six hours of labor work. You'll also want to factor in tipping as well. Anywhere between 5% and 15% is generally appreciated.
Check Your Moving Date
Yes, you read that right. The date of your move can impact the cost. For example, moving on the weekend and during the holiday season can drastically increase the cost of moving. This is due to the higher demand for movers during those times. Moving during the morning hours is recommended for easier access to movers and at a cheaper price. Setting odd hours for your move will likely come at a premium. Also, moving during the middle of the month is cheaper since leases start and end at the beginning and the end of the month.
Get Quotes From Multiple Moving Companies
It is paramount that you seek out quotes from more than one local moving company. Having your sights set on just one can eliminate a great deal. It's unlikely that multiple moving companies will all give you the same quote. And this step can be a pain. While some local moving companies have online booking portals (ex. MoveDay Movers) others will make you call in or have an agent come to your home to give a quote. Plan accordingly and give yourself extra time to vet companies. Also, ask about liability coverage, experience with your specific move, and whether or not the company is properly licensed. It's important to ask these questions before jumping at the company that gives you the best price because you may end up regretting it down the line.
Pack Your Belongings and Label Them
Here's a cost-saving tip for you, pack your own belongings and be sure they are labeled. Not only does this save time but it'll also reduce your cost. While it may be convenient to have movers pack up for you, it'll add an extra bill that can be avoided. Labeling your belongings will also shave off time when it comes to unloading items.
In conclusion.
Let's wrap this up. Moving is stressful enough but if you can get yourself mentally and financially prepared, it'll help ease the burden. If you have any questions or suggestions, we always love to hear from you in the comments below. Also below are links that will take you to more fantastic articles about ALL things DESIGN for your home or business.
Images Courtesy of Canva.
Other Posts You Might Enjoy:
A Handy Checklist for Moving to Another State
Beginners Guide for Moving To A New Home
4 Common Moving Myths You Need to Know
Share This Story, Choose Your Platform!